After more than a year of rolling lockdowns due to the pandemic, a fresh start is on the horizon for the country, and possibly for our health, too. England's so-called 'Freedom Day' (which is set to go ahead on Monday July 19) means we could soon be reunited with friends and family. Restrictions being lifted not only gives us a chance to rebuild our lives, it's the perfect time to leave an unhealthy lockdown lifestyle behind to boost your wellbeing. Here, California Raisins shares top tips to help you achieve new health goals.
Setting health goals for a positive change
A survey commissioned by the British Nutrition Foundation in 2020 revealed that more than a quarter of Brits (27%) stated they ate 'a little less healthily' or 'much less healthily' during the months of lockdown. Perhaps unsurprisingly, boredom, stress, tiredness and anxiety were often key triggers for reaching for snacks and less healthy foods. What's more, a further 29% admitted to being less active than usual, as a result of the gym and fitness studio closures, the end of team sports and even the lack of the daily commute to work to blame.
Given our lockdown unhealthy habits, it's perhaps not surprising that many of us have gained a little weight. If this is you, you're not alone. We've all been through a year of stress and anxiety. Weight gain, as a by-product of that, is totally normal. But don't panic or feel like you have to make drastic changes. Instead, take comfort in the fact that small, daily tweaks can bring about long-term positive changes for your health goals.
Speaking of positive changes, the 'stay at home' rule seemingly put a spring in the nation's step. A recent PHE survey of over 5,000 adults has found that 70% of us are now motivated to make positive changes to our diet and lifestyle. Indeed, around 40% of us now want to eat healthier, lose weight (39%), exercise more (41%), quit smoking (43%) and drink less alcohol (45%).
Room for improvement
Although it's encouraging that we now value food more than we did before the start of lockdown, and more of us are looking to improve our eating habits, UK dietary surveys reveal there remains considerable room for improvement. Many people's diets are still too high in ultra-processed foods and drinks, saturated fat, free sugars and salt, and low in dietary fibre, oily fish and fruit and vegetables – most of which will be derailing our health goals.
So with coronavirus cases continuing to rise and new variants threatening our progress, it's important that we prioritise good diet and lifestyle habits to look after our bodies and our minds.
Easy ideas to achieve your health goals
Here's how to pack more healthy foods into your daily diet to help ensure the best health for yourself post-lockdown…
Eat a varied, balanced diet
The benefits of eating a balanced diet go well beyond improvements in our physical health, by having a positive impact on our mental health, too. Balance your diet right with a wide range of foods from the five main food groups as shown in the Government's Eatwell Guide. These include fruits and vegetables, wholegrain carbs, protein-rich foods (and championing plant-based versions, such as beans and pulses), dairy and unsaturated oils. Keeping portion-control in mind and ensuring you're getting all the key nutrients you need can help support a healthy body and mind.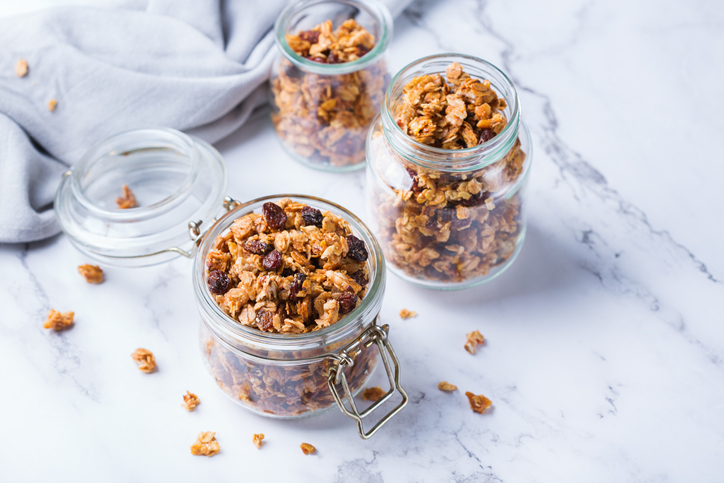 Get your five-a-day
Most fruits and vegetables are low in fat and calories, and rich in fibre, which helps to keep us full, making them ideal if you want to lose body fat. Despite many of us eating more fruit and veg during lockdown, research shows that most of us still struggle. In fact, around seven out of 10 adults and a massive 88% of teenagers are failing to hit the five-a-day target.
But with a little bit of know-how, you can easily up your fruit and veg tally at every meal and snacking occasion. Don't forget that frozen, canned and dried all count towards your five-a-day – and are often cheaper and more convenient than fresh! Need some ideas? Why not sprinkle a handful of California Raisins over your morning yoghurt or granola, add an extra veg topping, such as slices of tomato or mushroom onto your takeaway pizza, give your one-pot wonders a boost with a tin of mixed beans or lentils, or squeeze in some roasted veg to your lunchtime sandwich?
Get organised
Being prepared makes it easier to stick to a balanced diet and means you're less likely to eat out or order a takeaway. Staying on track can be as simple as planning meals in advance and heading to the supermarket with a shopping list for the week ahead, or doing a food shop online. We like the rule, 'If it's not on the list, it's not coming home!'
Eat mindfully
Munching mindlessly on snacks all day in order to keep your energy levels high? We hear you. Help curb that lockdown habit by keeping a food dairy for a week. List every single mouthful you eat and drink to help you become more aware of your own eating patterns. You may just find that you easily spot opportunities for positive changes.
Fall back in love with cooking
Lockdown had a positive influence on many people's cooking habits, from baking with the children, to recreating your favourite takeaways. However, for others, the daily chore of cooking for the family left them burned-out home cooks. Although convenient, that quick microwave ready meal or takeaway isn't always the best option for your health. So it's time to get your cooking mojo back!
Cooking from scratch as much as possible will help you eat more healthily. That's because you can control the amount of fat, salt and sugar you add to dishes. Plus, you can boost vitamins and minerals, good fats and gut healthy fibre by adding nutritious ingredients such as oily fish, veg, dried fruit and wholegrains.
Why not get prepared with make-ahead freezer meals? Every time you cook, double the quantities you make and freeze the remainder in individual servings for speedy and balanced mid-week meals.
Snack smart
According to the PHE Better Health survey, one third of people said they snacked on unhealthy food and drinks at least once a day (35%). That's an increase from 26% before the pandemic! However, as tempting as it may be to dip into the biscuit tin due to post-lockdown anxiety, try to stick to healthy snacks where possible. They'll offer way more in terms of nutrition that your body needs.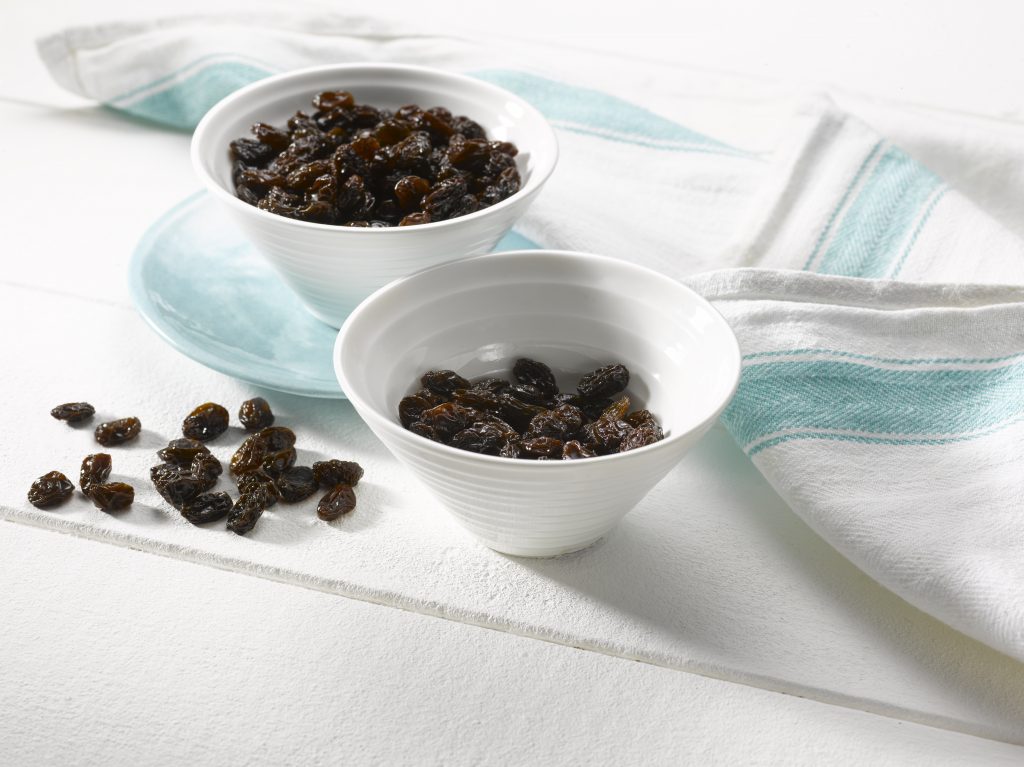 You could prep carrot batons to dip into tzatziki, or have a couple of oatcakes with smashed avocado. If you're out and about, you could opt for small handful of unsalted nuts, seeds, or dried fruit such as California Raisins.
Be wary of empty calories
Alcohol consumption can really build up, especially when Pimms and picnics are added to the mix. Alcohol is full of calories and lacks nutrients, so cutting back will benefit your summer waistline, as well as your liver. Stick to sensible drinking guidelines (no more than 14 units of alcohol per week) and remember, one unit does not mean one drink! Don't worry, there are plenty of delicious non-alcoholic drinks you can enjoy without dampening your post-lockdown spirit too. We particularly love mocktails, fruity coolers and homemade lemonade.
Don't fall for fad diets
With holidays on the horizon, it can be tempting to turn to severely restricted faddy diets in an effort to slim down quickly. But crash diets can have a range of unpleasant side effects, including headaches, tiredness, dizziness, irritability and low mood. The result? You give up quickly, feel ashamed for not being able to stick with the diet and potentially even gain more weight.
Instead, ditch the diet mentality and focus on eating healthier. Think about what you can add in, rather than remove from your diet. That could mean adding a side of seasonal salad to your dinner or bulking up a smoothie with chopped California Raisins. These small, daily changes are the ones you're more likely to stick to and can really add up.
Stay hydrated
Aiming for at least six to eight glasses of fluid a day is essential when it comes to keeping your body in good working order. With the exception of alcohol, all fluids count, including no-added sugar cordials and soft drinks, fruit juice, milk, tea and coffee. That said, water is always the best choice for hydration, as it's sugar and calorie-free! Don't wait until you're thirsty to take a sip either. By the time this feeling kicks in, it's usually a sign that you're already mildly dehydrated.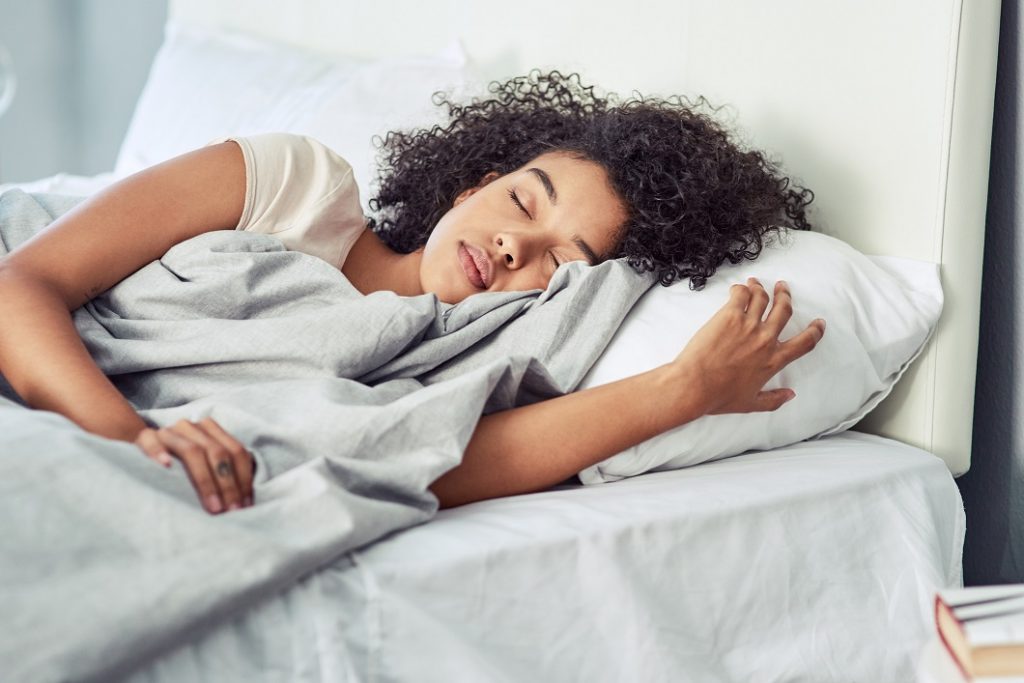 Get sufficient sleep
Sleep is so important for our immune and overall health, as it allows the body to rest and repair itself. Too little sleep also affects our appetite hormones. For example, when we've had a bad night's sleep, our leptin levels (which tell the brain when we're full), drop and trigger hunger. What's more, our ghrelin hormones increase which, in turn, tells your brain we need to eat. So, try to establish a good bedtime routine to get the recommended seven to nine hours of quality winks every night.
Get moving
As important as it is to eat well, it's just as important to stay active. Exercise should never be a punishment, so why not get outside in those sunny summer days to do something you really enjoy? It could be going for a walk in the park with the dog, a HITT workout with a friend, mowing the lawn or simply playing ball in the garden with the kids.
How California Raisins can support your health goals
California Raisins are simple and wholesome by nature – they're just dried grapes, after all! Ideal for a healthy lifestyle, they can easily become part of a balanced diet, whether you're vegetarian, vegan, a meat eater or something in-between.
They're a source of fibre and naturally occurring plant compounds. That means your gut microbes will love to munch on them, and they'll help keep your digestive system healthy. Plus, they'll make hitting your 5-a-day target a doddle – just 30 grams (one tablespoon) counts as one portion.
That's not all though. California Raisins also contain vitamin B6, potassium, copper, iron, selenium and manganese. They're also naturally fat- and saturated-fat free, and low in salt. What's more, not only do they provide less than 100 calories per 30g serving, they're naturally sweet as they're dried in the hot California sun. California Raisins also have a medium glycaemic index (GI), which means provide a slow release of energy throughout the day. For that reason, they don't cause blood-sugar spikes that often come with sweet foods, such as biscuits and cakes.
The perfect post-lockdown partner
California Raisins aren't just nutritious and delicious; they're suitable for anytime and anyplace. They make a handy snack for on-the-go, but are equally good used in baking or added to savoury dishes.
So what are you waiting for? This 'Freedom Day' why not refocus on what really matters to you? With a little helping hand from California Raisins, you can take simple steps to achieve your health goals.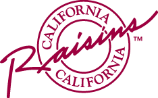 Want more inspiration? Discover further health advice and recipes as well as more information about California Raisins at californiaraisins.co.uk/health/nutrition