The concept of health tourism may seem like a recent trend, but Gran Canaria's experience in the industry is far from being new. In fact, it dates back to the middle of the 19th century when doctors from northern and central Europe, especially those from Britain, recommended that their patients travel to the island to treat their ailments. It was a way for people to take advantage of the therapeutic properties of the sea, sand and thermal spas, which have since disappeared.
Fast forward a century and a half, and the island's vast experience in this field has given rise to excellent infrastructures, but the goal is still the same: to help people improve their health and wellbeing.
Today, the thermal spas may have disappeared, but the island now boasts modern spa and thalassotherapy centres, as well as internationally renowned medical centres, such as the Hospitales Universitarios San Roque and the Hospital San José, which offer a multitude of specialised medical treatments.
Outstanding medical centres
The Hospitales Universitarios San Roque group has two medical centres: one in Las Palmas de Gran Canaria, the capital of the island, and another in Maspalomas, the ultimate tourist destination. Alongside this, the Hospital San José is located right on the promenade of Las Canteras Beach, one of the most distinguished beaches in the world, renowned for its beauty and the quality of its waters.
Both hospital groups benefit from having medical teams of recognised prestige with high qualifications and extensive experience, as well as state-of-the-art medical and diagnostic technology.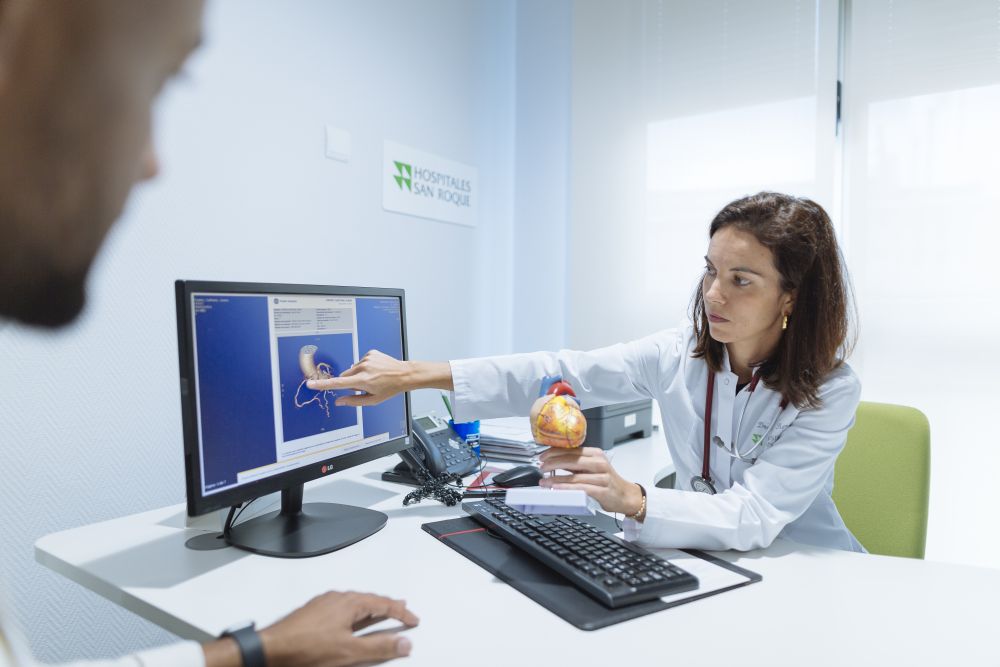 These health centres offer various specialities, including plastic, cosmetic and reconstructive surgery, eye and dental surgery, heart surgery, oncology, traumatology, general and digestive system surgery and breast, prostate and pain units, as well as routine medical check-ups.
These hospital groups also work to European quality standards, meaning you can avoid waiting lists for treatments or surgery, and enjoy prices at a very competitive rate of up to 40 percent less compared to other European destinations, without affecting the quality of the service.
Travelling to Gran Canaria for medical reasons is perhaps one of the best recommendations you could receive. Not only will you be in the safe hands of medical experts, but the island also offers the opportunity for rest and a good recovery in its extraordinary hotels and apartments, all equipped with spa and thalassotherapy centres.
With Gran Canaria a short flight away from the UK, it is a convenient destination, and there's no language barrier for treatments.
You know you're in safe hands, too, as both Hospitales Universitarios San Roque and Hospital San José are part of the Gran Canaria Spa, Wellness & Health Association, an official brand of the Tourist Board of Gran Canaria (Patronato de Turismo), to which the hotel chains Salobre Hotel Resort & Serenity, Gloria Thalasso & Hotels, Be Cordial Hotels & Resorts and Seaside Collection also belong.
This means that you will be able to manage the combined booking of medical and wellness treatments and accommodation at no additional cost. Visiting Gran Canaria at any time of the year is a guarantee of all-round good weather and a chance to soak up the therapeutic and relaxing benefits of the sun and sea that surround the island.
To find out more about Gran Canaria's health and wellness offers, visit grancanariawellness.com