Despite knowing the right position to take when sitting for long hours, the reality is that it's often difficult for us to apply it. Many of us often sit for 40 hours or more in a common office chair each week. This can lead to serious back pain, back stress and strain on the spinal discs, especially if you are in a hunched position. But have you ever considered replacing a traditional office chair with a fitball or sitting ball? Using a fitball provides multiple health and fitness benefits, including improving your sitting posture. Here, we speak to the team at CoolDot Fitness to find out five benefits of using a fitball.
What is a fitball?
Also known as an exercise ball or Swiss Ball, a fitball is often used for fitness training as well as physical therapy, rehabilitation, yoga, Pilates and more. Sitting on a fitball requires stability. For that reason, it's ideal for strengthening muscles needed for a stronger core, improved posture and better body alignment. Today, fitballs are used in exercise classes and gyms. In addition, more people are using these multi-functional balls at home. They're not only ideal for a workout, they're an ergonomic alternative to an office chair; perfect for those of us working from home!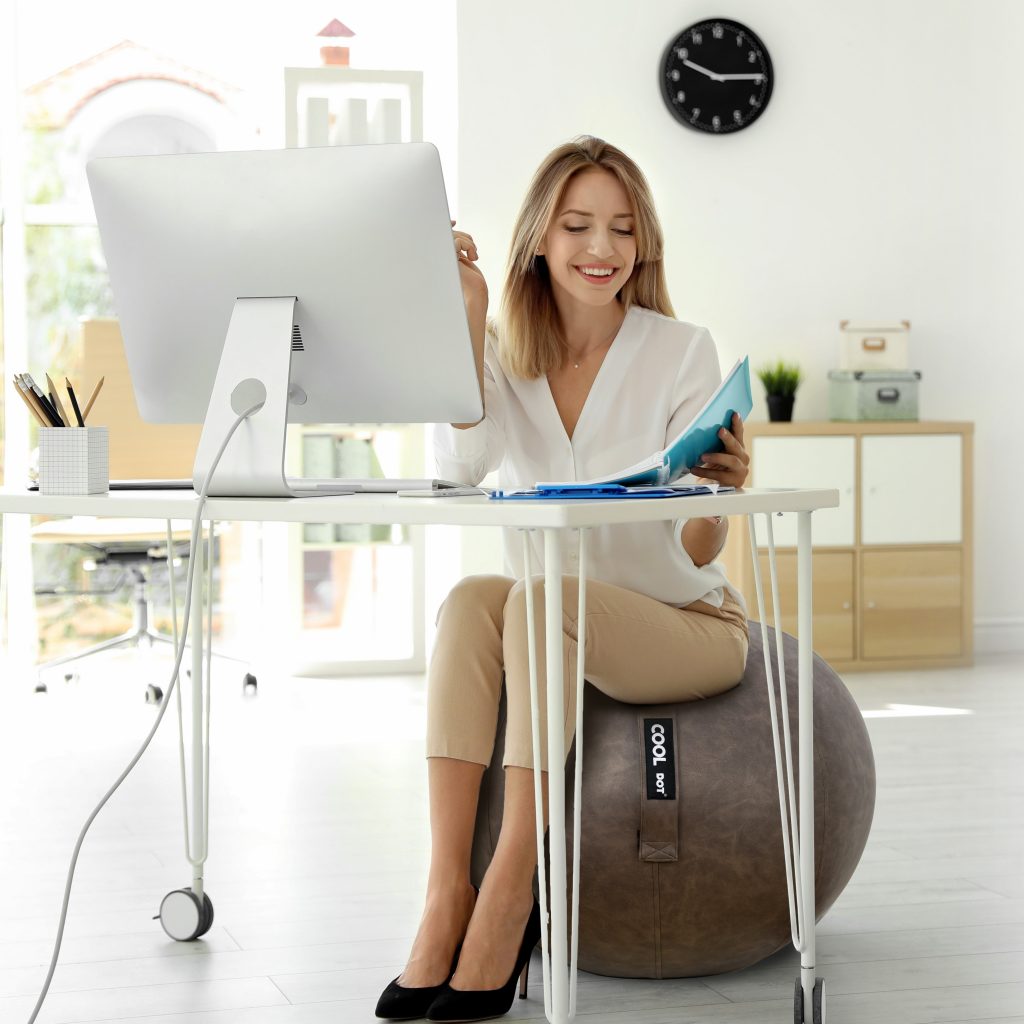 5 benefits of a fitball
If you're thinking about swapping your office chair for a stability ball, here are just five health and fitness benefits.
1. Corrects posture
Using a fitball as a chair automatically forces you to sit up in a straight position, correcting your posture. This minimizes the health damages and injuries that are caused in the long-run by sitting in an incorrect posture.
2. Relieves back pain
Sitting on a fitball will allow you to stretch and strengthen your back muscles, helping to relieve back pain from sitting down in a common chair.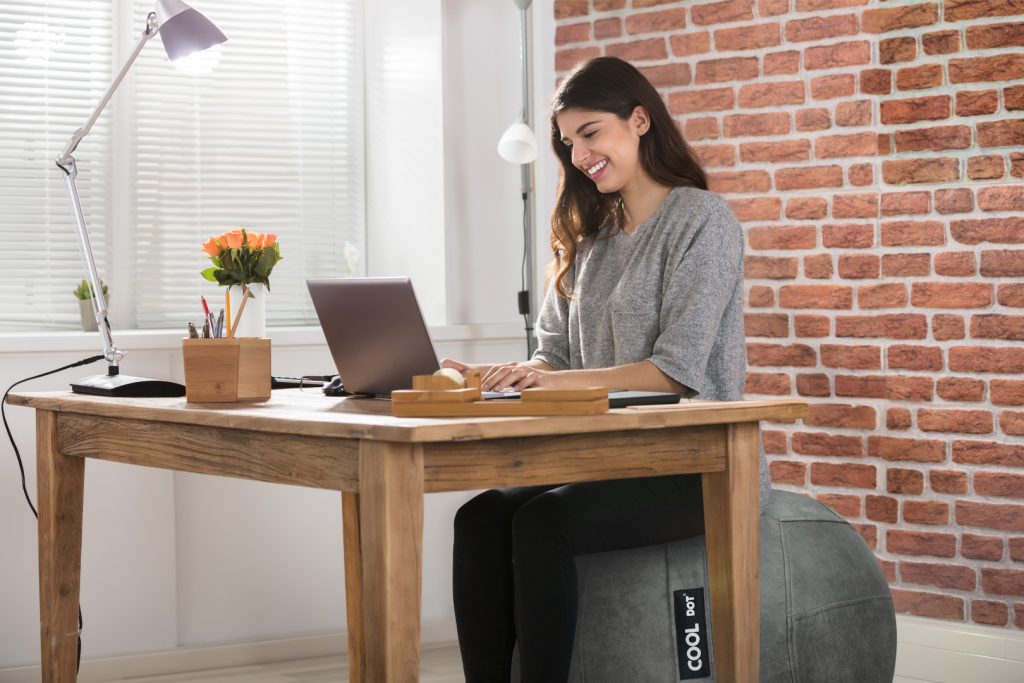 3. Improves stability and balance
Fitballs are effective at building muscles and endurance, strengthening your core, and developing flexibility and balance.
4. Builds core strength
The constant engagement of your abdominal muscles while sitting on a fitball causes an increase in core strength. What's more, having a strong core reduces your risk of back injuries.
5. Improves circulation and concentration
Active sitting promotes muscle contraction, which forces blood through muscle tissue and throughout the body, oxygenating blood cells. Active sitting plays a crucial role in leading a healthy lifestyle. Not only does it relieve back pain, it also improves core strength, stability, movement, and essentially corrects your sitting posture.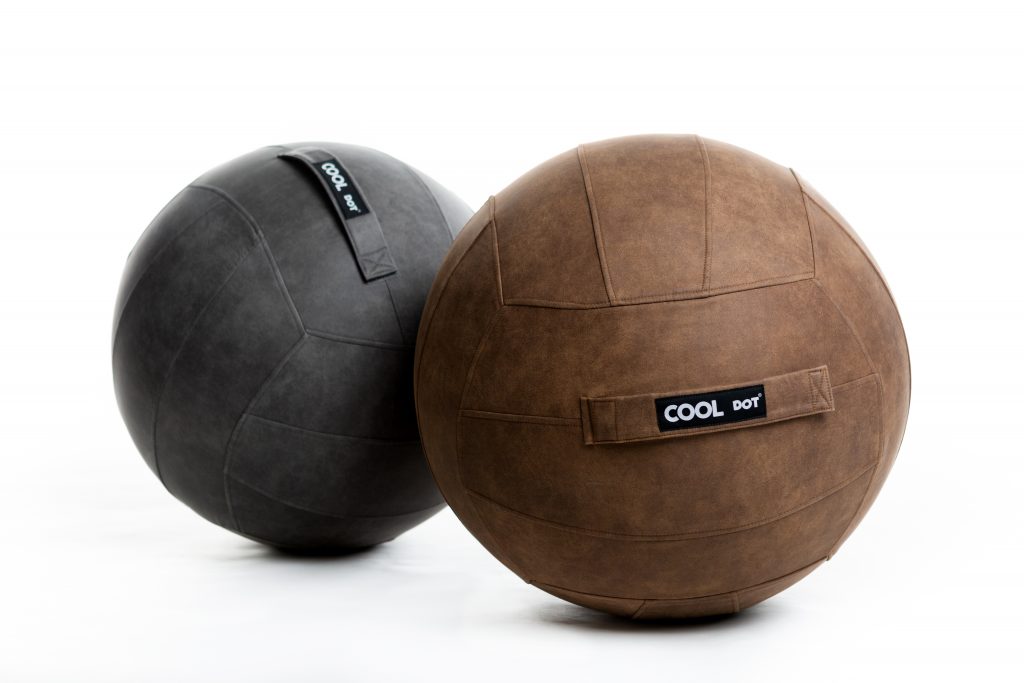 There are a variety of fitball models on the market, from 65cm to 75cm in diameter. In addition, you can find balls made from various materials. CoolDot Fitness has developed an Antibacterial Fitball/ Sitting Ball. It features the perfect combination of design and comfort, made with antibacterial properties and a washable cover.
CoolDot Fitness' Fitballs are available in leather-like and premium leatherette materials, which blend in with your existing furniture and home décor. They're available in grey, brown, burgundy, blue, dark brown and camel, in 65cm and 75cm.
Investing in a fitball is investing in your health. So what are you waiting for? Visit cooldot.co to find out more.