Whether it's a yoghurt with fruit, a couple of squares of dark chocolate or something sweet like a classic berry crumble, there's always room for dessert.
Using its new HAZELNUT SYRUP, make these delicious, nutty recipes from Sweet Freedom to store in a Tupperware so they're ready to grab when you're in the mood for something sweet.
And, you can get 10% off your first order when you enter code 'HWW10' at the checkout.
Air Fryer Hazelnut Cookies
⁠These air fryer cookies are an easy dessert made with just three ingredients and the only sweetness is from Sweet Freedom's HAZELNUT SYRUP – perfect with a cup of your favourite tea.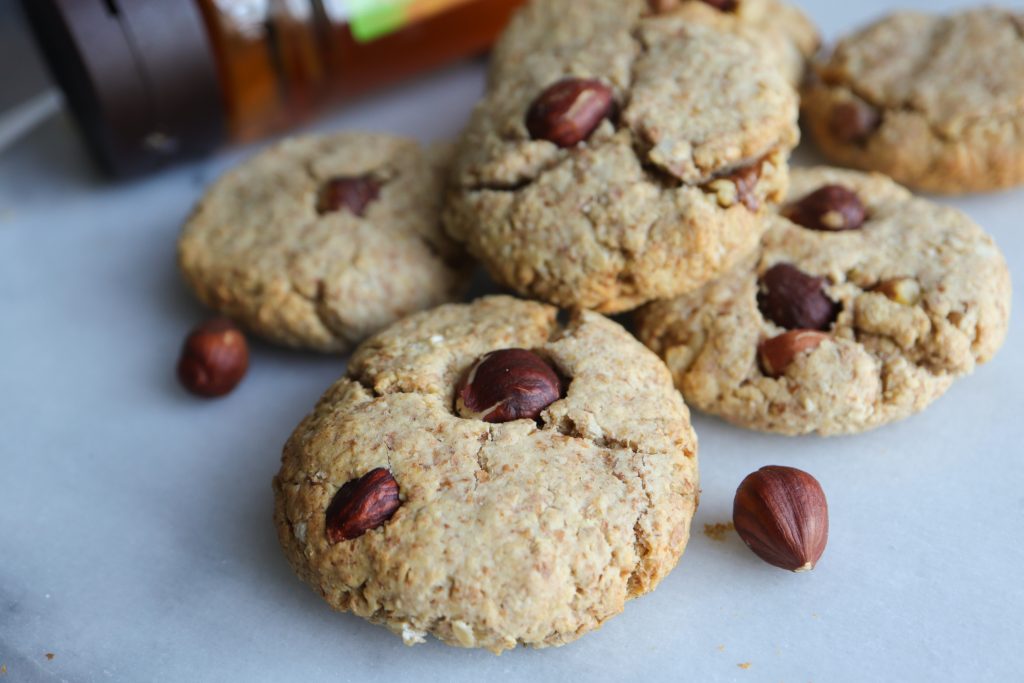 Makes: 8 cookies⁠
⁠You'll need:
40ml Sweet Freedom HAZELNUT SYRUP⁠
155g oat flour (blended oats)⁠
60g vegan butter⁠
A handful of nuts (optional) ⁠
Whisk together the butter and syrup until creamy. Fold in the nuts. ⁠
Roll the dough into balls. ⁠
Place a piece of parchment in the air fryer basket. ⁠
Arrange cookies on parchment. ⁠
Bake at 160°C degrees for 8 minutes.⁠
If you don't have an air fryer, simply bake at 170°C degrees for 8-10 minutes in the oven.
Hazelnut Banana Bread ⁠
⁠This healthy banana bread recipe is oil-free, refined sugar-free and so easy to make! Perfect for breakfast, dessert or snacking.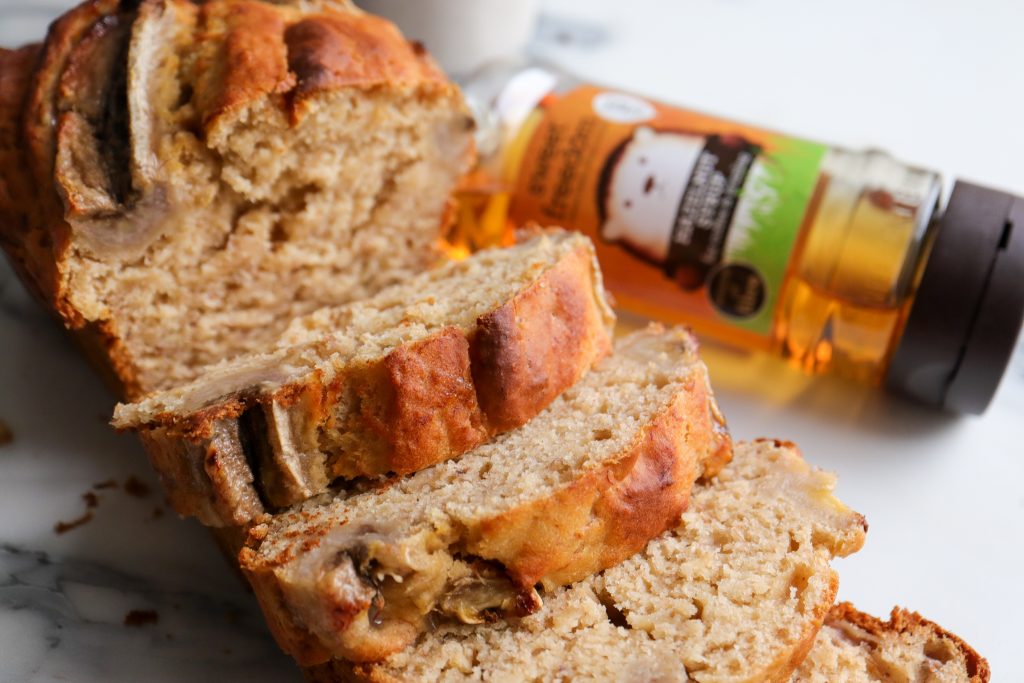 You'll need:
3 medium ripe bananas, mashed⁠
85g nut or seed butter (we used hazelnut) ⁠
120ml plant based milk ⁠
60g Sweet Freedom HAZELNUT SYRUP
1 tbsp apple cider vinegar⁠
300g flour (wholemeal, gluten free or white)⁠
2 tsp baking powder ⁠
⁠Preheat oven to 170°C degrees. ⁠
Grease and line a loaf tin (9 inches) with baking paper. ⁠
Mix together the milk and vinegar – set aside for 10 minutes. ⁠
Mix in the rest of the wet ingredients into the milk mixture. ⁠
Fold in the dry ingredients. ⁠
Pour mixture into the tin. ⁠
Top with an additional banana (optional). ⁠
Bake for 45 – 50 mins, until well risen and cooked through.
Sweet Freedom's brand new HAZELNUT SYRUP is available for a limited time in Aldi (while stocks last) and at sweetfreedom.co.uk.