With menopause an increasingly hot topic, a new survey from Atomik Research has revealed the true extent of women's experiences and concerns. Fortunately, though, it also identifies ways in which we can support ourselves to feel better and move through this transitional phase with confidence.
What are the most common challenges during menopause?
The report revealed that an astonishing three quarters of women have suffered from a lack of energy through the perimenopause and menopause and a similar number (68 percent) experience brain fog.
Whilst most women are looking forward to saying goodbye to periods and period pain as part of this new phase, there's no doubt that menopause takes its toll. Almost half of women surveyed said they have become more sensitive and 31 percent reported having more negative thoughts during their perimenopause and menopause.
The main symptoms of perimenopause and menopause that concern women the most are putting on weight (54 percent), brain fog (48 percent) and feeling low in energy (43 percent). Sadly, over a third of women (37 percent) they have become less confident in their fashion and clothing choices as they have got older.
What are ways to manage symptoms of menopause?
Despite these experiences, the survey reveals that most women are looking to manage their menopausal journey with positive steps. The top three ways women make themselves feel better when they are low were: going for a walk (47 percent), treating themselves to something new (30 percent) and going for lunch with friends (25 percent). In fact, support during this time is key, with many women (38 percent) relying on their friends.
Taking control of symptoms such as brain fog, low energy and hormonal imbalances is important, with 62 percent of women saying they would consider taking a daily supplement to support them through their menopausal journey.
This comes as a new Super Supplement launches in the UK – Meno Active is a scientifically formulated blend of 31 different active ingredients, including 19 vitamins and minerals, omega 3 DHA, four digestive enzymes, three strains of live friendly bacteria and four plant extracts; ashwagandha, sage, green tea and soya isoflavone.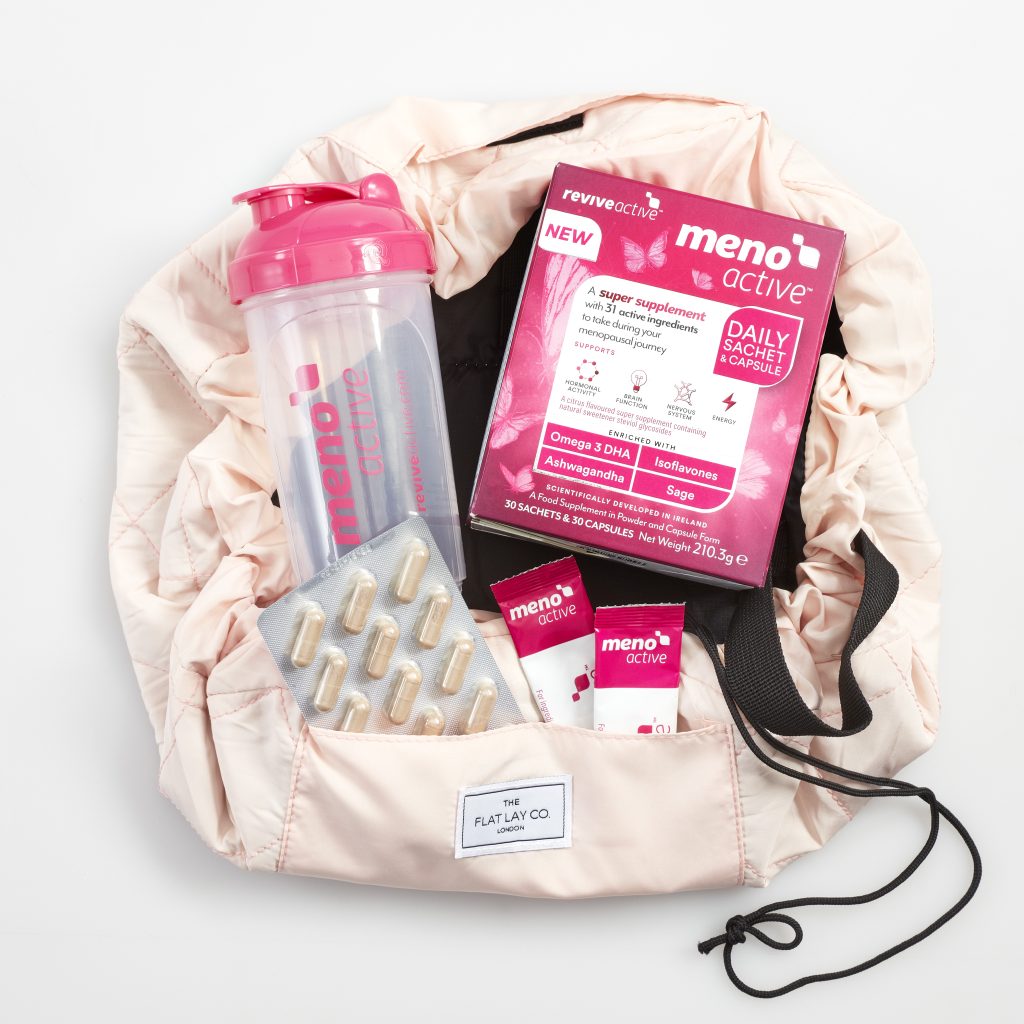 Meno Active was created in collaboration with women's wellness expert Dr Fiona Barry PhD BSc Lic Ac MBAcC for women to take during their menopausal journey and aims to support women's hormones, brain function, nervous system and energy. With a unique dual combination of one daily sachet plus one daily capsule – it's easy for women to make it part of their daily wellbeing routine.
Meno Active £49.95 for 1 months' supply and is available from reviveactive.com, John Bell & Croyden and Revital.