Home workouts have really come into their own since gyms and yoga studios were forced to close their doors in March, and Dame Kelly Holmes has decided to join the ranks of celebs offering their own spin on them.
Social media has been filled with live workouts for people to get involved with from the comfort of their own living rooms, meaning 76 percent of Brits have taken up at least one new form of exercise since the lockdown began, according to Nuffield Health.
And, while this may have encouraged the younger generation to get moving, staying active is equally as important for seniors, to help maintain their muscular health and improve cognitive functions.
Which is why Saga has joined forces with Dame Kelly Holmes to launch a workout programme specifically designed for over 50s.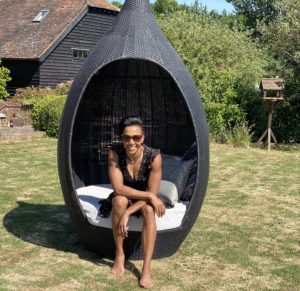 The programme, which will launch today, aims to play a role in keeping the nation active as leisure and sport facilities remain closed due to the ongoing lockdown measures.
Dame Kelly has designed the programme of workouts for all levels of ability and will focus on a different part of the body each week to help build strength, improve fitness and give people gain confidence to be active while at home or in their garden.
The equipment needed to take part are all items that can be found at home.
Over the course of five weeks, Saga's members and community can join Dame Kelly for the following sessions:
Week 1 – Cardio workout
Set at an intermediate level showing regression for beginners
Equipment needed: Trainers
Week 2 – Core and abs
Equipment needed: Mat, cushion
Week 3 – Upper body
Suitable for any level of fitness (can use a chair if required)
Equipment needed: chair, weighted objects, resistance bands or a belt
Week 4 – Full body workout
Arms, core and legs
Equipment needed: Weighted objects, mat
Week 5 – Fun and fitness
Full body workout to music
Equipment needed: A little bit of enthusiasm!
"Keeping fit and active is absolutely vital to maintaining a healthy lifestyle and as we get a bit older, it becomes even more important," said Dame Kelly.
"With the lockdown measures in place, it has been trickier than usual to keep up with a fitness regime over the past few months, particularly with leisure facilities being closed.
"The workouts have been designed with all abilities in mind, whether you are usually a regular gym go-er or someone that is looking for a bit of fun to keep active while spending more time at home.
"I'm really passionate about the role of fitness in keeping healthy so I'm really excited to be partnering with Saga to help over 50s across the UK keep active."
Looking for more ways to improve your cardiovascular health? Here are 12 ways to keep your heart healthy.