Geeta Sidhu-Robb quit her job as a corporate lawyer and retrained as a nutritionist in a bid to nurse her critically ill son. She proceeded to set up the UK's first home detox delivery service, Nosh Detox (noshdetox.com). As well as this, she learnt how to provide a nutritious, balanced and safe diet for her son. Here are just a few of her delicious vegan recipes to try out.
3 Super Simple Vegan Recipes To Try Out
VEGAN TRUFFLES
Ingredients:
125 grams vegan dark chocolate
95 grams coconut milk
1 1/2 teaspoon vanilla extract
1/4 teaspoon espresso powder
2 teaspoons maple syrup
pinch of sea salt
cocoa powder, for coating
Method:
Break the chocolate into pieces and place chocolate in a bowl. In a small saucepan, heat coconut milk on low heat until it comes to a full simmer. Do not let it boil. Then, take off the heat and pour hot coconut milk over broken chocolate. Let sit for a minute or two. After sitting, stir with a spatula until all the chocolate has melted and you have a smooth chocolate ganache.Add vanilla, espresso powder, maple syrup, sea salt and liquor (if using), to the ganache. Stir well.
Chill your bowl of ganache in the refrigerator until the ganache has thickened, about 2-3 hours. Stir every 30 minutes or so to ensure it chills evenly.
Once firm, using a teaspoon, scoop out portions of ganache and roll into balls with clean, cool hands.
If your palms start to get warm and messy, wash your hands before continuing. Roll truffles in cocoa powder to coat.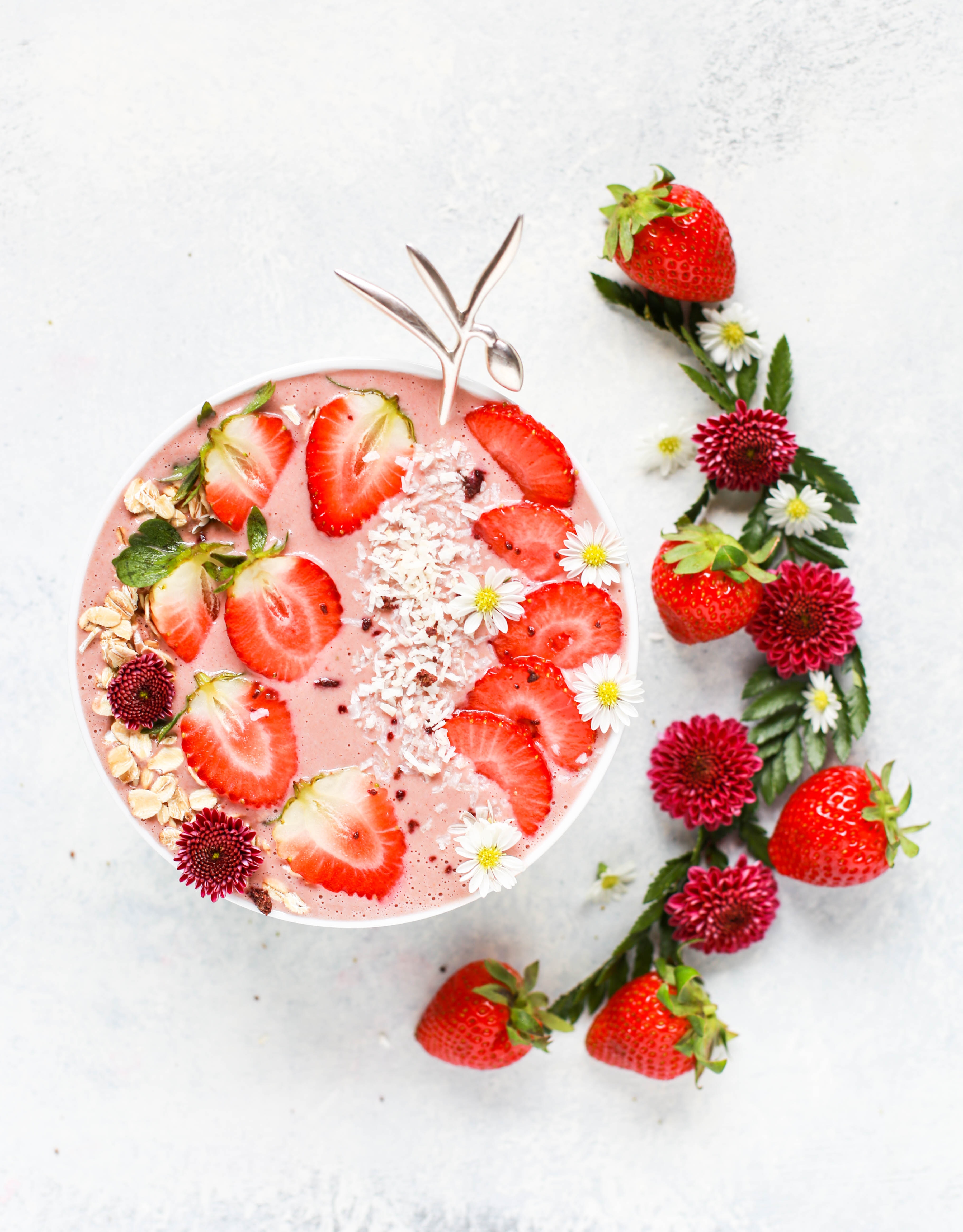 BREAKFAST SMOOTHIE
Ingredients:
1 frozen banana
1 tablespoon almond butter
2/3 cup almond milk
1 cup fresh raspberries.
Method:
Place all ingredients in a blender and blend for 30 seconds or until completely smooth then decorate with the following: Chia seeds, fresh strawberry, mint, mixed nuts and shredded coconut.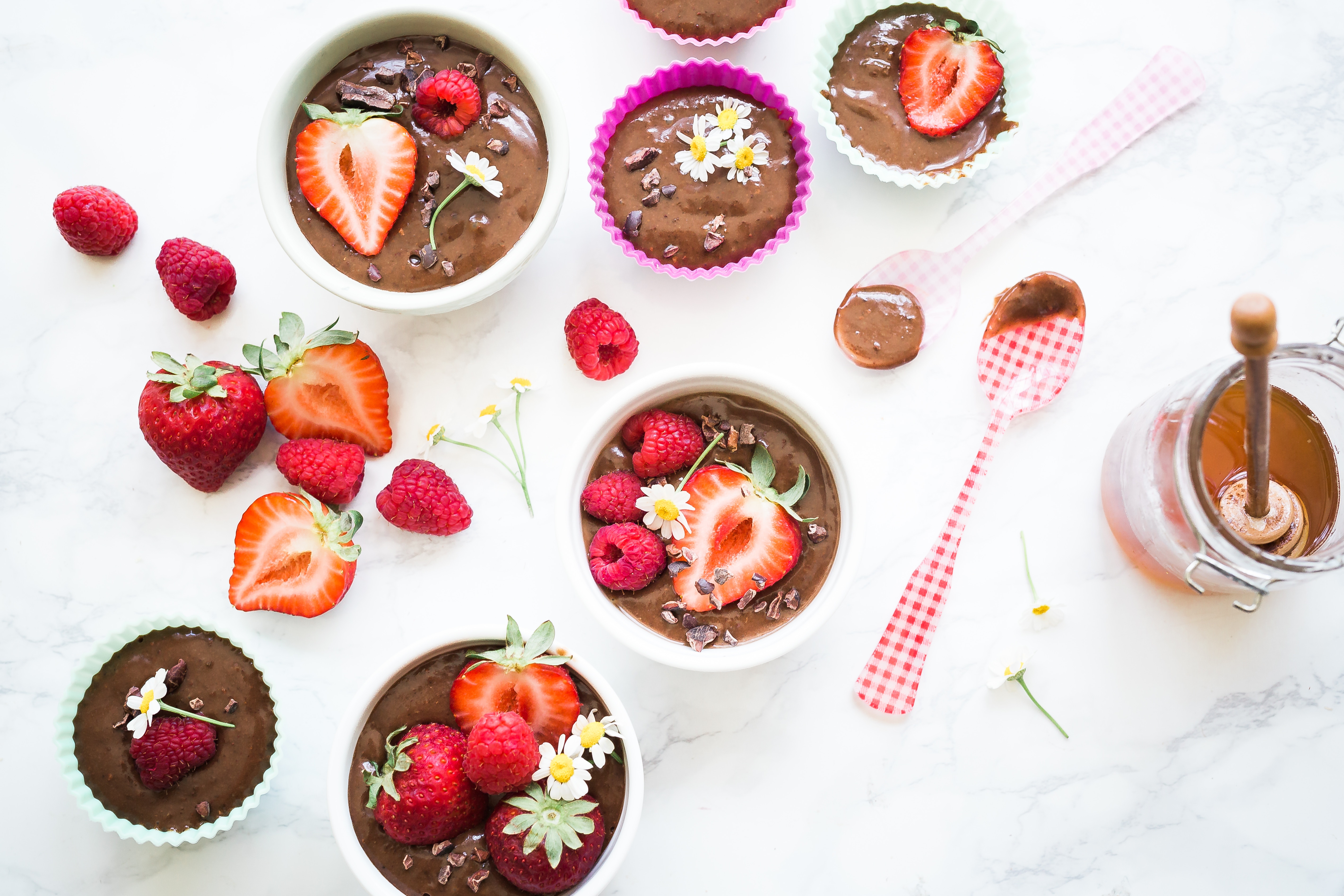 VEGAN CHOCOLATE POT
Ingredients:
220g dairy-free dark chocolate
140g maple syrup
1 lime, zested
700g silken tofu
1 tablespoon vanilla bean paste
1 large pinch of sea salt
Method:
Melt the chocolate in a bowl over a low heat on the hob. Meanwhile, line a medium bowl and a clean tea towel. Add the tofu, bunch up the tea towel and squeeze out the excess moisture.
Add all ingredients to a blender or food processer and blend for 1-2mins, or until smooth.
Now transfer the mixture into small pots or bowels then place them in the fridge for 15mins or until serving.
Decorate with fresh fruit.