With all the beauty that Thailand has to offer, it's little wonder it's one of the world's most popular destinations for boat trips. Here to take all the stress out of planning such a trip, SamBoat is a luxury boat rental company that's dedicated to matching you with the perfect vessel to take in Thailand's panaoramic views.
Regardless of what kind of boat you need or where in Thailand you plan to set sail, SamBoat is there to help you plan and set sail into a memorable holiday. Read on for SamBoat's top recommendations for Thailand's incredible destination of Phuket.
Why go on a luxury yacht in Phuket?
Before going ahead and searching for yachts in Phuket, you may want to first learn a little more about what this part of Thailand has to offer. After all, as an incredible destination for luxurious cruises, there are bound to be plenty of reasons to choose Phuket for your own voyage.
There are also a variety of rental boats to choose from and countless yacht charters. This helps to make it even easier for anyone out there who's looking to plan their perfect luxury vacation in Thailand, but there's much more on offer just in and around the Phuket area.
Phuket has been known as the Pearl of the Andaman Sea for quite some time now. The sights, activities and weather are all features that have helped this island to become such an iconic location for yacht charters and recreational sailing.
Plus, there are also so many beautiful destinations that you could visit during your stay. If you take the time to truly immerse yourself in Phuket, there's a good chance that you'll understand why this part of Thailand is simply perfect for a luxurious getaway.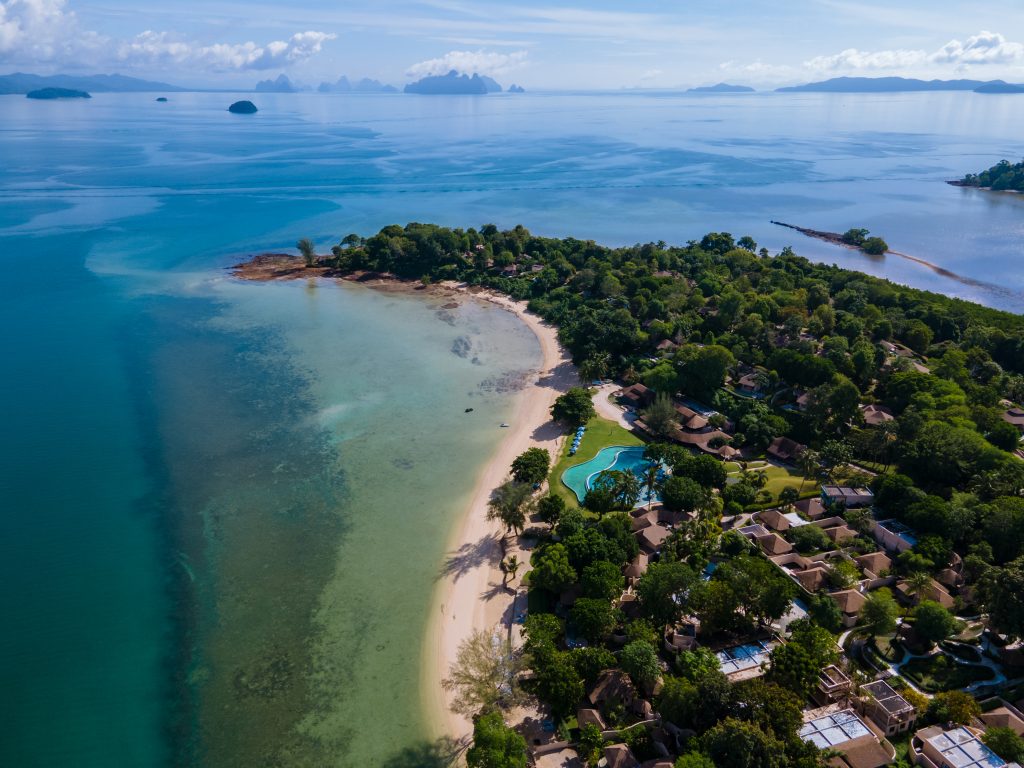 Top four things to do during your holiday to Phuket
There are an array of things that have helped to make Phuket so popular for holidays with or without a boat. Here are four unmissable things to do during your holiday to this incredible destination.
The coastline of this island is just phenomenal. While there really are so many different things to see and do in Phuket, many visitors will want to at least spend a couple of hours at one of the beautiful beaches. Kata Noi, Bang Tao and Pa Tong are just a few that you might want to pay a visit to.
With the breathtaking scenery of Phuket, it will often be worthwhile to take in some of the majestic sights of the island. Fortunately, there are many fantastic places to see. From Karon Viewpoint, to Promthep Cape; there's just so much to see.
As you're exploring, take the time to find some of the island's landmarks. There are plenty of beautiful sites that you won't want to miss during your travels, like Big Buddha Phuket, Chinpracha mansion, or the Tai Hua Museum. Before you go, it could be worth learning a little more about some of the things that you just can't miss.
During your adventures here in Phuket, don't forget to try some of the delicious foods. There are so many unique and tasty dishes that you could try here, particularly traditional Thai foods. From the delicious fried rice, to meals you may never have even heard of (like geng Kheaw wan gai), there's simply so much to try.
While there is so much more on offer in this part of Thailand, these four examples should give you an idea of why Phuket is such a great choice for those looking for the perfect spot for a vacation.
Other places to explore in Thailand
As you go about sailing across Phuket, you may also want to take the time to explore some of the other beautiful destinations in Thailand. For starters, there's no doubt that you'll want to stop by Bangkok. Aside from the incredible nightlife, the city is absolutely gorgeous and has a variety of things for visitors to see and do. Sites like the Grand Palace for example, are a must-see. On most trips to Thailand, you just can't skip it.
For a little more nature on your getaway, you could pay a visit to the Khao Yai National Park. While this isn't the first of the national parks to have been established in Thailand, it is often considered to be the best. From the beautiful scenery, to the plethora of animals you'll get to see roaming around, this is the perfect place to go for a walk and get closer to the heart of the world.
As the largest island in the Tarutao National Marine Park, as well as one of the most unspoiled islands in Thailand, most will agree that setting sail to Ko Tarutao is a wise idea. The island is simply beautiful, with stunning white beaches, a large jungle and a breathtaking mountain range all in one place. With this in mind, Ko Tarutao is simply a fantastic area that you'll want to visit on your holiday.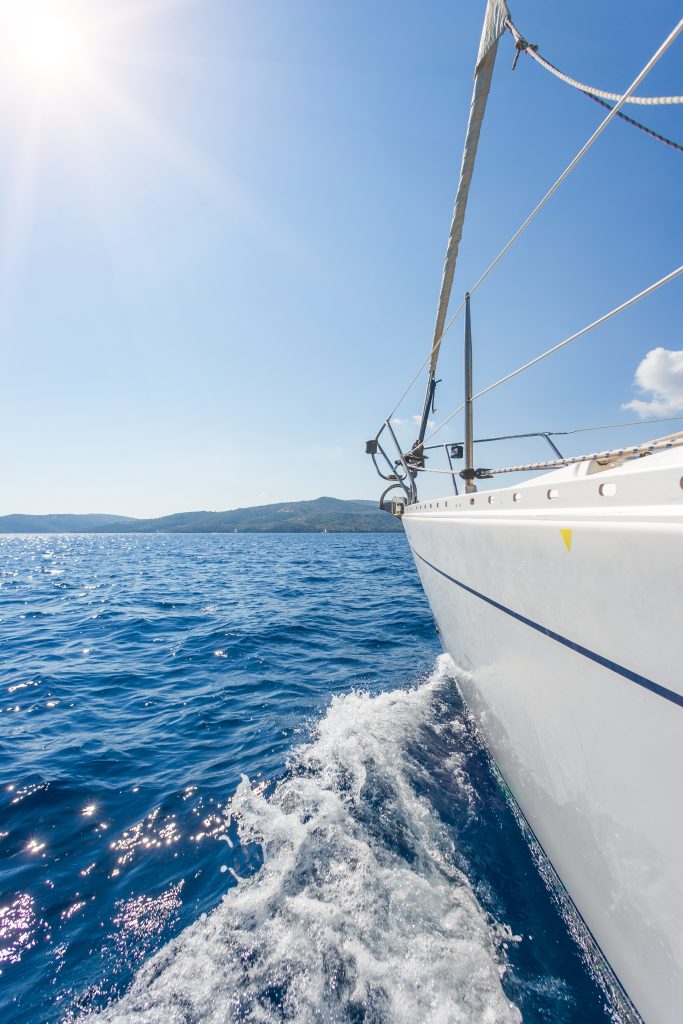 What yacht rentals are available in Phuket?
Yachts are fairly common in Phuket, due to the fact that there are many people who choose this destination to set sail for a cruise around Thailand. Not only does this mean plenty of boats to choose from, but also a competitive market that you could take advantage of to get the best yacht for the right price.
Another benefit is that there are many different kinds of yachts on offer, too. Whether you're interested in a more private experience or you're looking for a superyacht charter, there are plenty of boats to choose from.
With so many different options available, it's generally going to be a good idea to take your time with your search. On the plus side, it doesn't have to be too much of a hassle if you know where to look.
With SamBoat, you'll get to enjoy an incredibly convenient rental process. With thousands of boats on offer, including sailboats and more, all you need to do is find the right one and rent it out in just a few clicks. With rates starting at €50, it doesn't have to cost you too much either, depending on the type of boat you want, of course.
You aren't limited to Thailand either. With SamBoat you can search for boats in over 70 countries. So, whether you're planning on looking for something in Phuket or the best boat rental Corfu has to offer, the team are here to help.
How to find the perfect yacht charter, with or without a skipper
Another important aspect to consider when searching for a boat is whether or not you're going to need a licensed skipper and crew.
Typically speaking, it is necessary for sailors to have an approved skipper licence. This is the same in most places around the world, so it's something you'll generally need to consider regardless of where you're heading off to.
If you're aiming to go bareboating instead, it'll be best to have all the necessary documents and certificates with you to show that you're qualified to sail.
If you have everything you need, you shouldn't have any problems when renting out a boat and sailing to your heart's content. If not, don't worry too much – having a skipper shouldn't impact your trip and you can even find rentals with skippers through SamBoat – making your search even easier.