Do you dislike the gym atmosphere? Are you embarrassed to work out in public? No problem! Beloved British TV presenter and fitness guru Davina McCall has put together an entire body workout that you can enjoy in the comfort of your own home, using a common plastic water bottle instead of dumbbells. Despite its simplicity, this beginner workout will help you build muscle, core strength and lower body weight. Perform each exercise for 12 reps and repeat the circuit for three sets.
Clean and press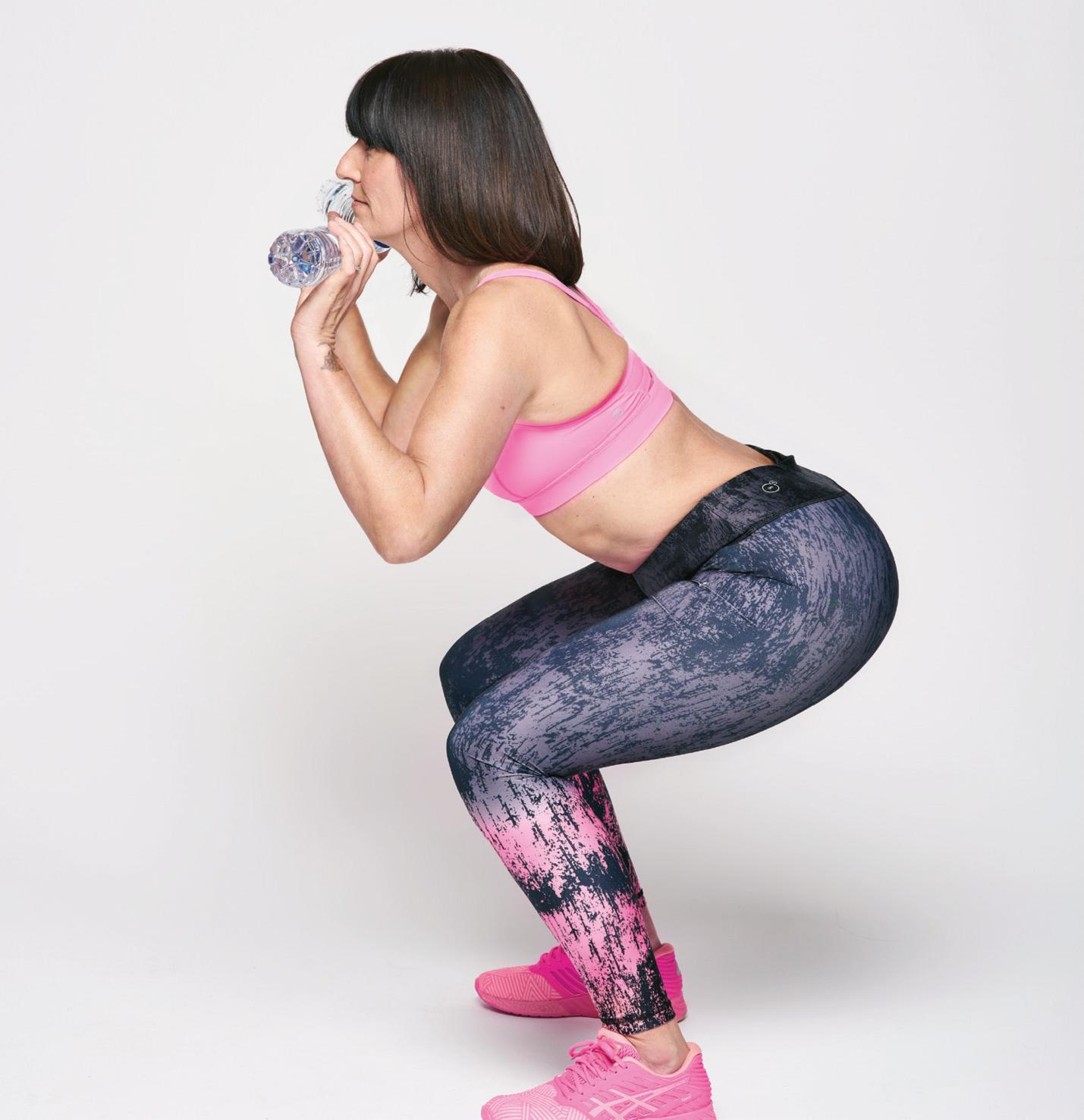 Assume a shoulder-width stance with your feet, holding a bottle of water on its side with an overhand grip in each hand.
While keeping your back flat, raise the bottles of water up to your chest and bend your knees, pushing your bottom back and keeping your chest high.
Point your elbows out to the sides, move your hips forward and raise your shoulders at the same rate while keeping the angle of your back constant.
Keep the bottles close to your body and lift them high above your head with your arms extended.
As the bottles reach the highest point, rotate your elbows around and under them, controlling the pace as you slowly bring them back down to the starting position and repeat.
Tricep extension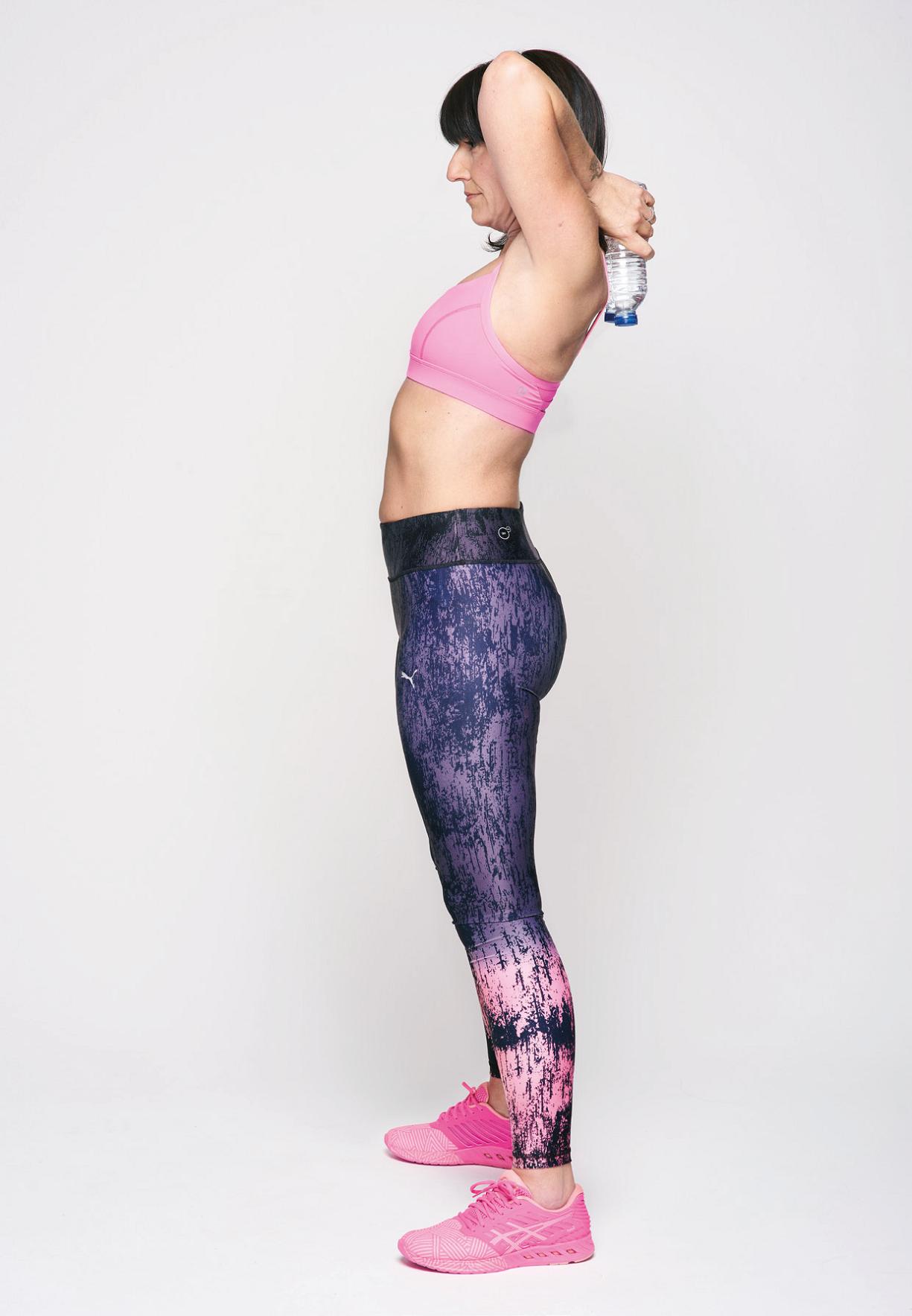 To begin, stand with a bottle of water held by both hands above your head with your arms extended.
Keeping your upper arms close to your head with your elbows in and perpendicular to the floor, lower the bottles down behind your head until they touch the middle of your upper back.
Raise the bottle straight up overhead to the starting position and repeat.
Shoulder press
Stand with your feet hip-width apart with a slight bend in your knees.
Lift the bottles up over your head by locking your arms. Hold at about shoulder level and slightly in front of your head.
Lower the bottles down to your collarbone slowly as you inhale.
Lift the bottles back up to the starting position as you exhale.
Peck deck rotation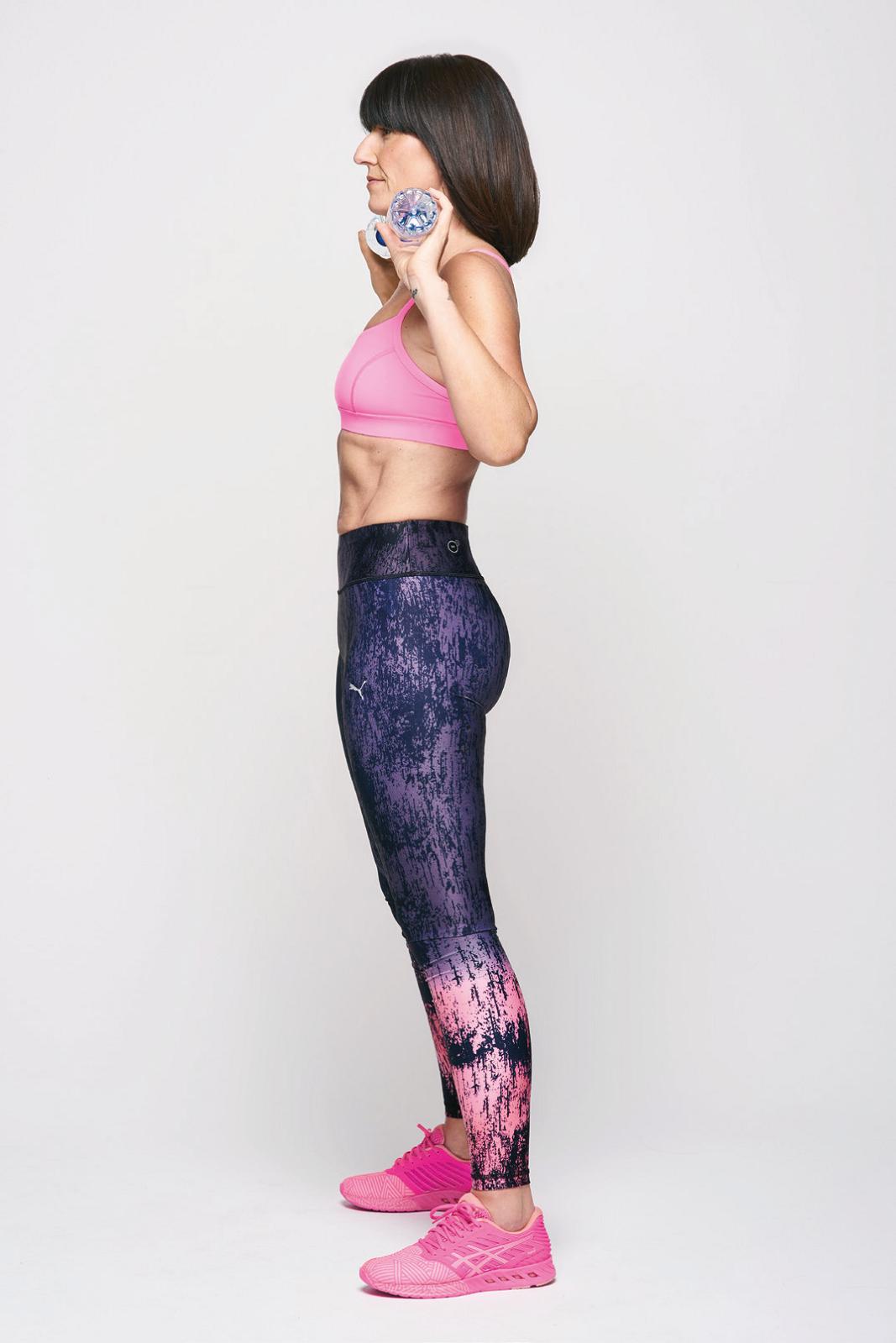 With a bottle of water in each hand, raise your elbows to shoulder level and rotate your arms so your knuckles are facing the ceiling.
Keeping your shoulders down, bring your elbows in to meet each other and back out to the sides.
With your shoulders still, rotate your forearms down 90 degrees with your knuckles facing forwards.
Rotate your arms up 90 degrees to the starting position and repeat.
If you're interested in more of the super-fit Davina's workouts, take a look at her online gym, Own Your Goals Davina, get some much-needed inspiration from Davina McCall's fitness advice and diet plan and check out her tips on living your best life after 50, despite the terrors of menopause and hot flushes.