Hurrah – the warmer weather is here! To celebrate, we've collated a round-up of the best products on the market to help you kick start your summer fitness regime and feel good inside and out.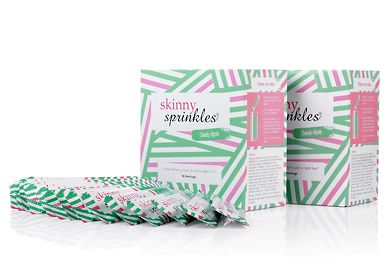 Stop the snacks and stay on track Feeling hungry can be one of the biggest challenges you face when trying to lose weight and sometimes it's all too easy to reach for a packet of crisps or bar of chocolate. But, if you're trying to slim down, reducing the amount you eat between meals can be a great way to help you achieve your goals. Skinny Sprinkles will help prevent you snacking by keeping you fuller for longer. The sachet (which you add to water and drink before meals) contains glucomannan, a clinically proven ingredient to aid weight loss. It's the only ingredient that has been recognised and approved by the EU Commission and it works by absorbing water, then safely expanding in your stomach and emptying slowly so you feel fuller longer. Because losing weight can leave you feeling tired and lethargic, Skinny Sprinkles also contains guarana, vitamin C and niacin to combat tiredness and fatigue. So if you're struggling with snacking, portion size or have a sweet tooth then Skinny Sprinkles is for you! There are
Strawberry and Candy Apple flavours to choose from and prices start from £19.99 for one box, skinnysprinkles.com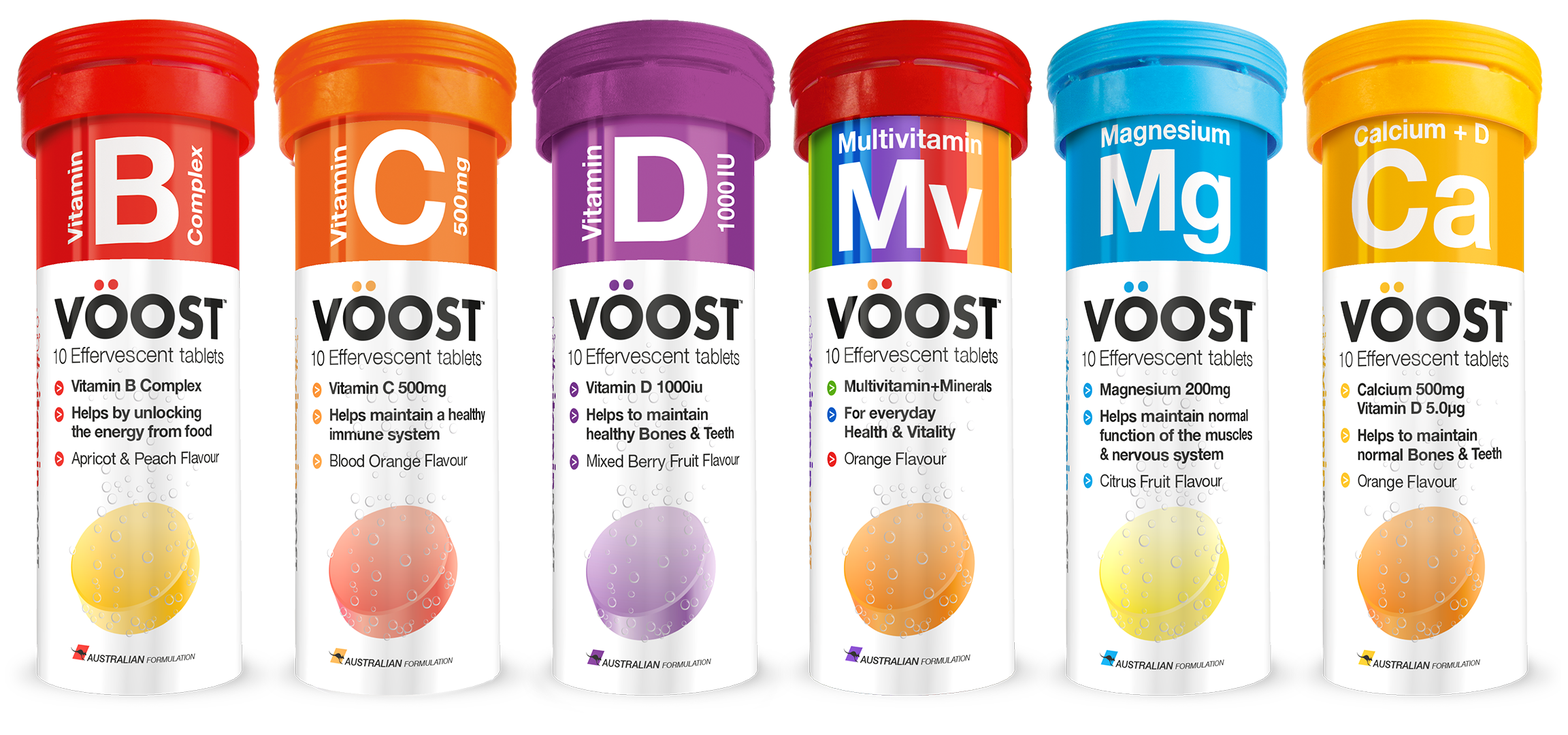 Get your vitamin boost Research suggests that around 70 percent of people in the UK aren't eating the recommended five portions of fruit and vegetables a day. Fruit and vegetables are good sources of vitamins, minerals and fibre – essential nutrients that your body needs to help it work properly. Yet for some, consuming enough of the right foods each day can be a big ask. In this case, supplements can help support your diet and fill in any nutritional gaps if you're not getting your RDA.
If you're looking for a way to boost your intake, VÖOST's range of supplements could help. Hailing from the sunny shores of Australia, the brand is dedicated to offering specifically formulated, effervescent vitamins and minerals, designed to suit busy and active lifestyles.
Its effervescent tablets dissolve in water and so absorb faster and more efficiently than traditional tablets. A range of different vitamins and minerals are available from VÖOST, including vitamin D, magnesium and vitamin B. Vitamin C, in particular, is great for fitness enthusiasts because consuming 200mg per day in addition to the normal recommended daily intake helps maintain the normal function of the immune system during and after intense physical exercise. Simply dissolve the tablet in 200ml of water and enjoy the benefits!
Available in Waitrose, Morrisons and Superdrug. Find more stockists here.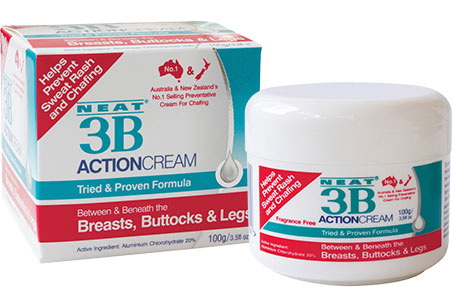 Beat the heat Working out in warm temperatures can be difficult as you can easily become dehydrated and fatigued. But there's another problem too, which is less talked about – and that's chafing. It can often ruin a workout and leave you heading for home before you've finished. Luckily there are products out there that can save our skin!
Neat 3B Action Cream prevents painful chafing and unsightly sweat rash beneath and between the legs, buttocks and breasts, and is ideal for athletes, hikers and sports people. Developed by doctors in New Zealand, it's a simple but effective solution which works by preventing sweat occurring in the applied areas, preventing friction and moisture problems occurring in the first place.
Neat 3B Action Cream also helps prevent fungal skin infections from developing and is ideal for travelling in hot countries. Simply apply to clean and dry skin before you exercise for maximum results. Safe for all the family and steroid-free, the cream is a kit bag essential for anyone with an active lifestyle.
So don't let painful chafing slow you down – use Neat 3B Action Cream. Available at amazon.co.uk in 75g and 100g sizes, from £8.50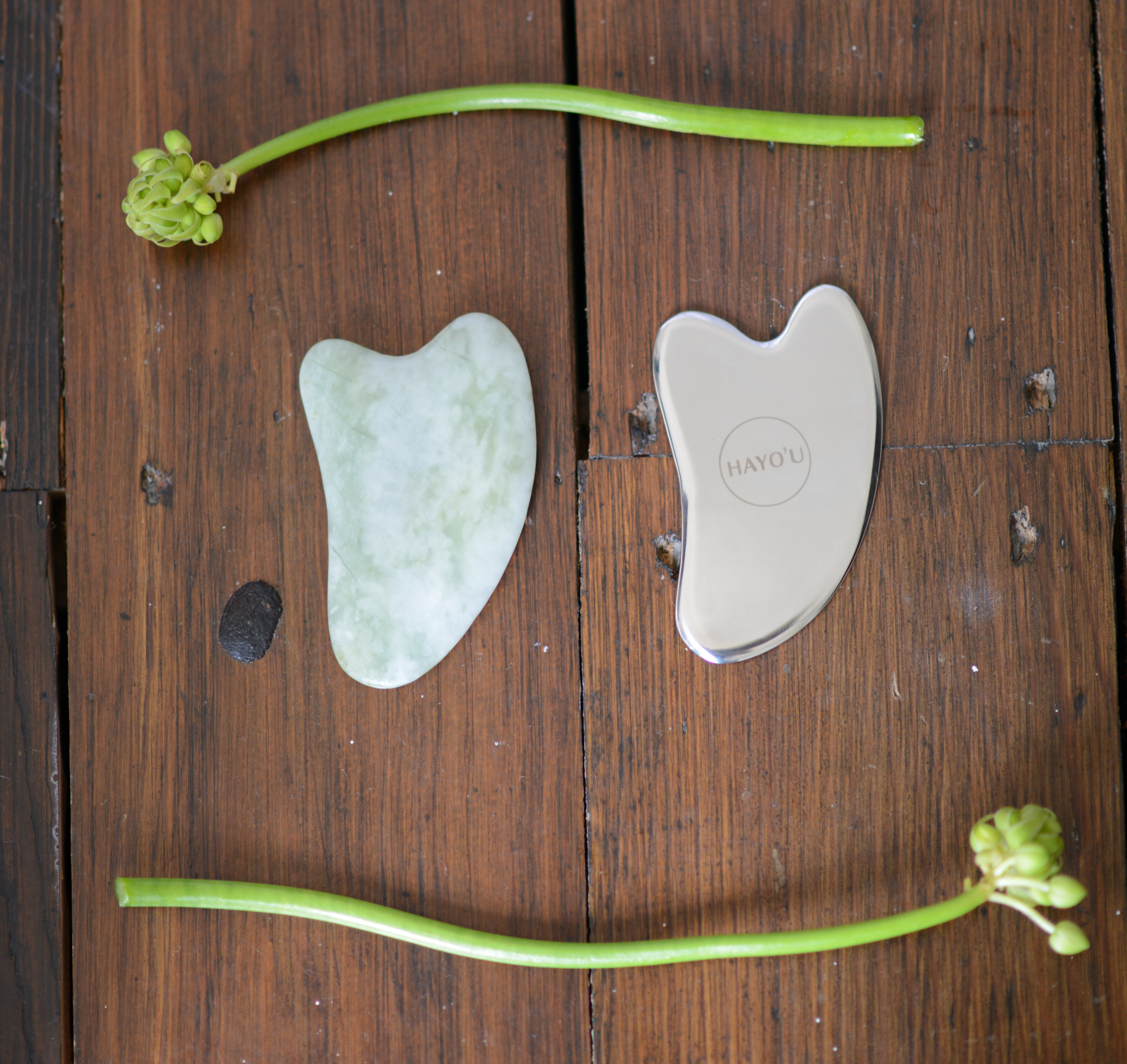 Relax Don't let stress get you down this summer – instead find time to relax and be good to your mind as well as your body. Feelings of anxiety have a huge impact on our health and the way we look and can have an impact on your skin, fertility, digestion and sleep.
Created by practitioner Katie Brindle and rooted in Chinese Medicine, Hayo'u is an effective technique comprising daily one-minute self-care rituals with the support of heavenly products. It teaches you to master your health and begins with learning to undo the damaging effects of daily stress.
To get started, why not try Hayou's's Jade Gua Sha Massage Tool? Gua sha is scientifically proven to increase micro-circulation by 400 percent and manage the stress-response, and this massage tool clears tension from the face to reveal a radiant complexion and a refreshed mental state. Simply stroke your face with it gently for one minute, morning and night, after applying Hayou de-stress face oil for an instant pick me up! The Gua Sha Massage Tool Body Restorer can help the rest of your body too by clearing tension and pain from the neck, back and chest.
Katie will be talking about the Hayo'u Method in a series of Facebook live feeds – find out more on at facebook.com/hayoumethod or hayoumethod.com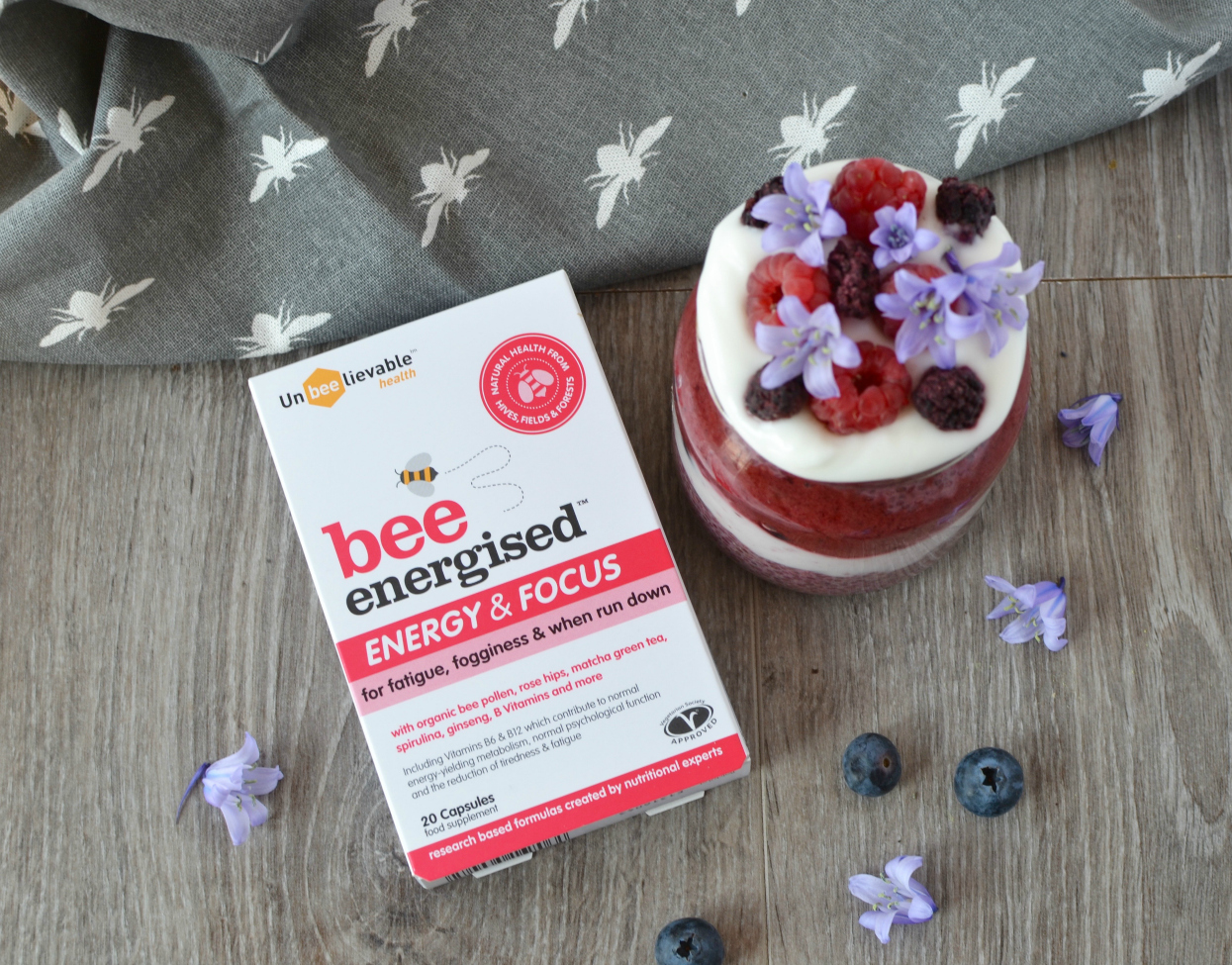 Feel energised Ask anyone how they feel and the answer is likely to be 'tired'. Modern day life can certainly be exhausting – we barely have time to wake up before we're bombarded with work queries, family squabbles or a list of chores – and a little bit more energy is something that we could all do with, especially at that 3pm slump.
If this sounds familiar, try Bee Energised's range of products. They are all made from high quality nutrients with proven energy-giving benefits which are not usually found in a regular diet or multivitamin such as organic bee pollen, matcha, spirulina, ginseng, rose hips and l-theanine rich green tea as well as vitamin B6 and B12 (which contribute to normal energy yielding metabolism).
This means they work to provide you with the mental and physical support to help maintain a steady stream of energy, stamina, concentration levels and mental alertness throughout your day. The benefits build with time to help resolve ongoing issues of fatigue.
This unique and award-winning formula was created by health experts and is rated with five stars in over 90 percent of reviews. The capsules may also be opened and used in yoghurt, juice or smoothies or taken as a tablet.
£11.99, hollandandbarrett.com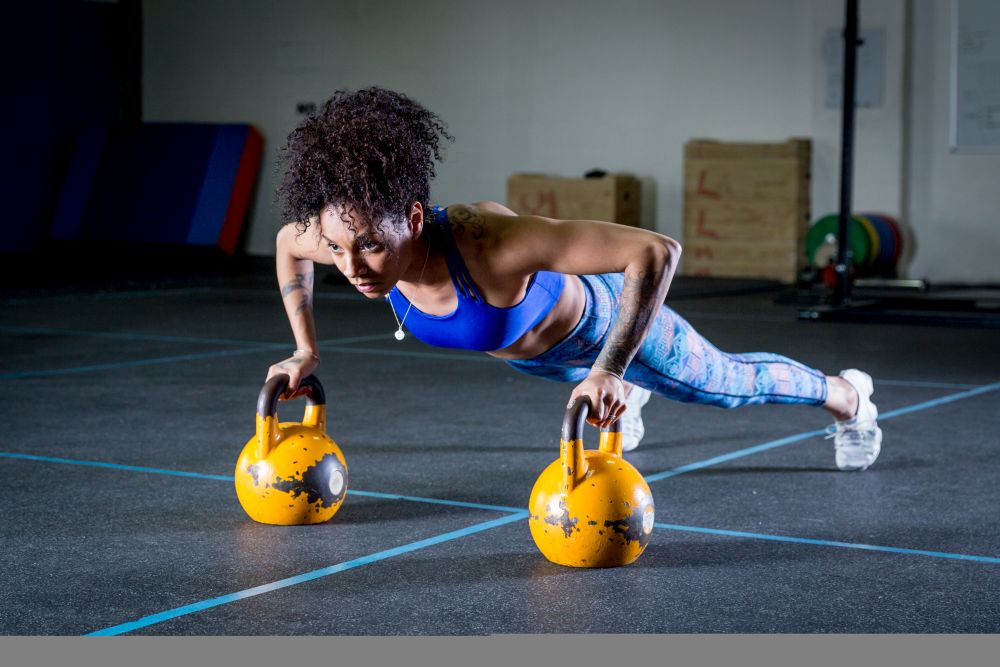 Boost your confidence What you wear to the gym can have a huge impact on the way you feel, and the way you workout, so make the most of your training sessions by dressing to impress. Personal trainer Nicole Clewer from Dash Fitness will soon be launching a new range of athleisure wear with this in mind.
"I'm a strong believer that what we wear mimics our lifestyle," she says. "How we feel has an impact on what we wear and what we wear has an impact on how we feel. To act the part, you have to feel the part. And to feel the part, you have to look it, right? The first thing that matters in life is your mindset, and if wearing the right active wear boosts your confidence and positively changes your mindset, why wouldn't you do it to get an edge? If you're proud of your lifestyle and the fact that you exercise, show it! Next time your motivation is low, give it a try. Slip into your active wear and see what happens." Nicole will be launching her own active wear range later this year called Dot Dot Dash and she's promised that all the items will be stylish and luxurious yet functional. Keep your eyes peeled!
Follow Nicole on Instagram at @dash.fitness or find out more here dashfitness.co.uk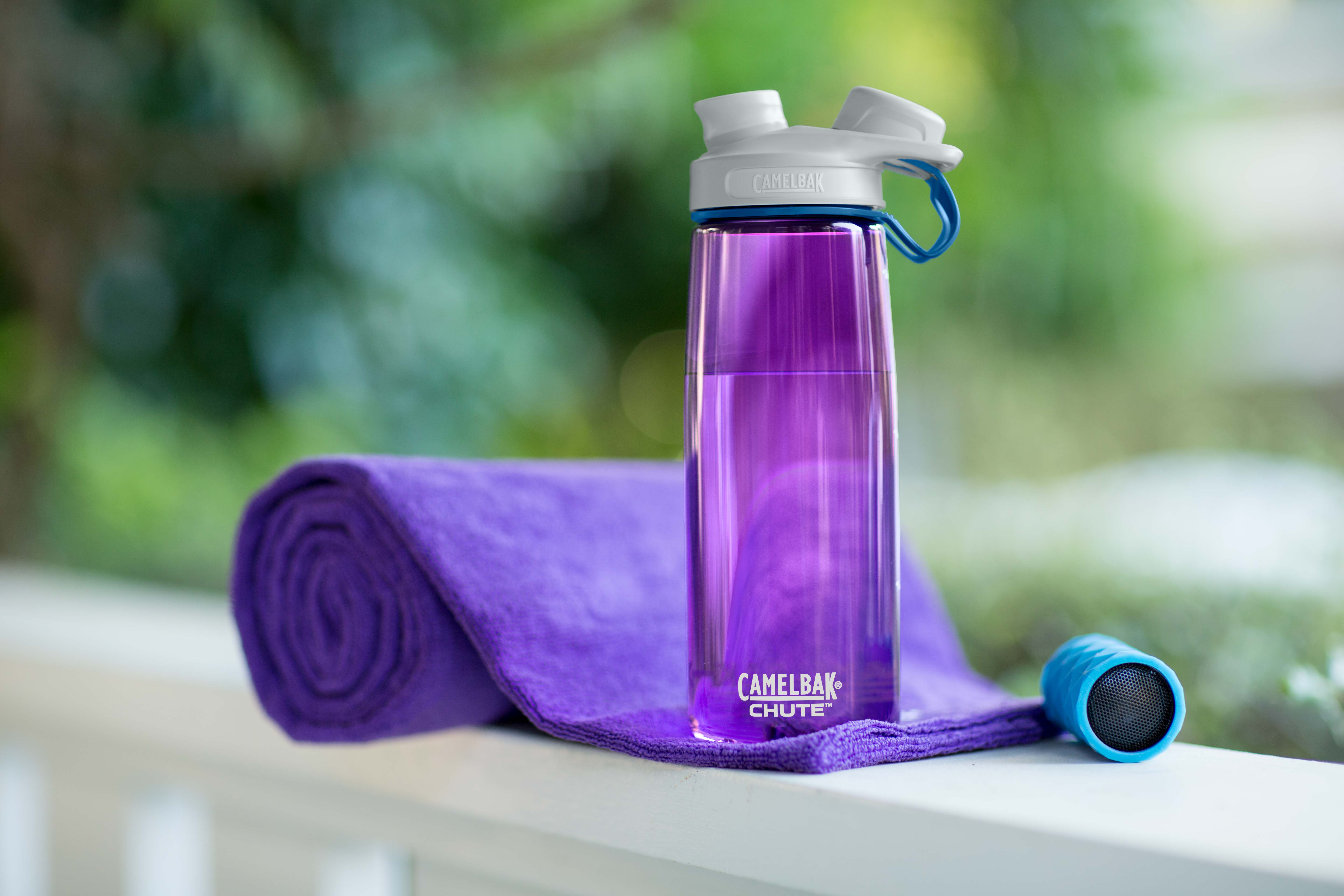 Think about the planet This summer, why not join the movement and do your part to reduce the amount of unnecessary waste going into landfills? As well as cutting your food waste and recycling glass, cardboard and the like, you could also try ditching plastic water bottles. We know it's easy to grab one on your way to the gym or spin class, but by using a recyclable bottle you'll help the environment as well as your purse strings. We love the options available from CamelBak – and whatever your needs you'll find one to suit you. If you like your water cold, for example, why not opt for the Chute Vacuum Insulated Stainless Steel which will keep your drink cold for 24 hours? Or if you like the feeling of drinking from a straw, why not try the Eddy bottle, a spill proof bottle with the popular Bite Valve drinking interface? The Chute bottle is great for drinking on the go – it's fully leak-proof so ideal to throw in the bottom of your gym bag.
The bottles are available in a wide variety of sizes and designs and are BPA-free too!
Prices start from £14.99, gooutdoors.co.uk.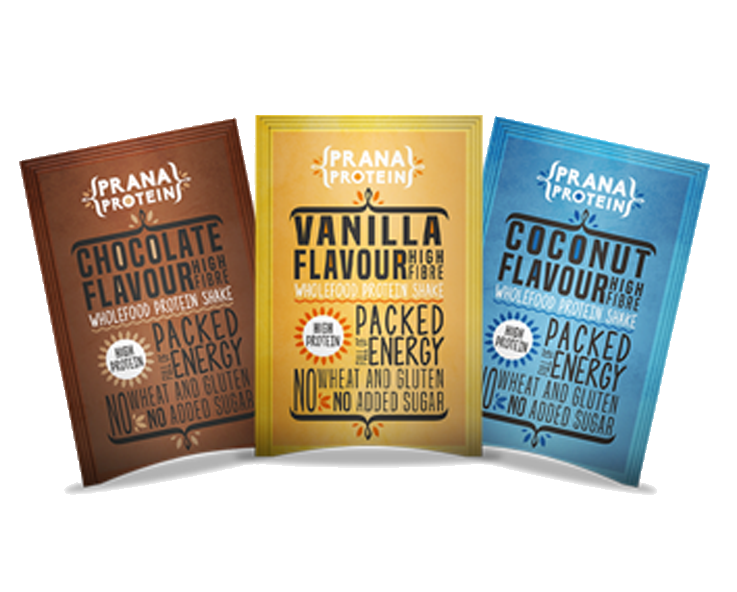 Refuel properly Don't forget to give your body a boost after exercising with some good quality protein – this will help repair and rebuild your muscles and really drive home the benefits of your workout.
If you're looking for a healthy range of nutritious protein bars and shakes – Prana Protein could help!
The brand's products are perfect for avid gym bunnies, the health conscious or those following a nutritious, balanced diet, and are great to help you refuel, recover and restore after a workout.
Nutritionally balanced and free from any nasties, Prana Protein wholefood shakes are a brilliant source of protein. Made from a blend of organic sunflower, pumpkin seed and milk protein, each shake is packed with more than 40 percent of this nutrient!
Loaded up with fibre and 20 percent protein, the bars are perfect to pop in your handbag (or gym bag!) as a wholesome protein snack. They're even full of vitamins and minerals to ensure your body remains healthy. Prana Protein uses only natural plant-based sweeteners in the products so your body only gets the best!
£1.49 per shake (packs of 6), or £1.39 per bar (packs of 12), pranaprotein.com