Looking for quick and easy recipes to satisfy your sweet tooth? These recipes from Sweet Freedom have a naturally sweet kick and won't de-rail your weight loss journey.
Quick and easy caramel and almond loaf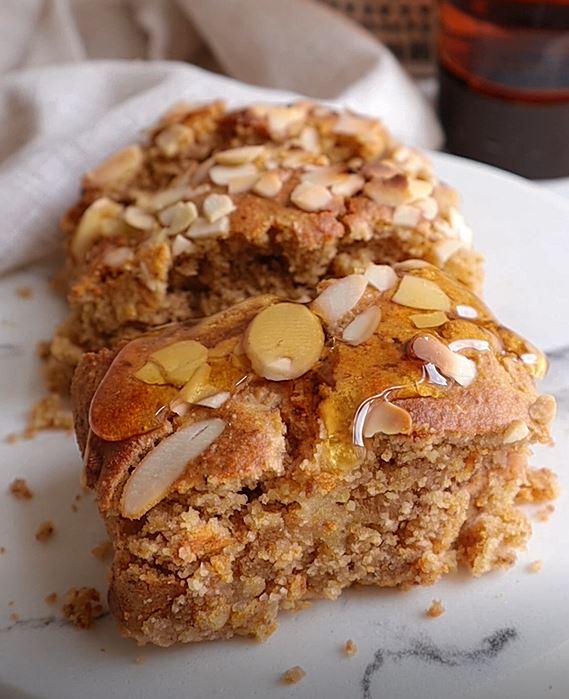 Ingredients:
2 flax eggs (2 tbsp flaxseed + 6 tbsp water)
160g apple puree
80g nut butter
2 tbsp plant based milk
1 tsp baking powder⁠
50g almond flour
70g plain flour ⁠
Flaked almonds, for topping
Method:
Preheat oven to 170°C and line a loaf tin.
In a bowl mix together the wet ingredients, then mix in the dry ingredients.
Pour into the baking tin and top the mixture with flaked almonds.⁠
Bake for 35 minutes, or until golden. ⁠
Leave to cool in the tin for 10 minutes before transferring to a wire rack to cool completely.
Warming apple and vanilla porridge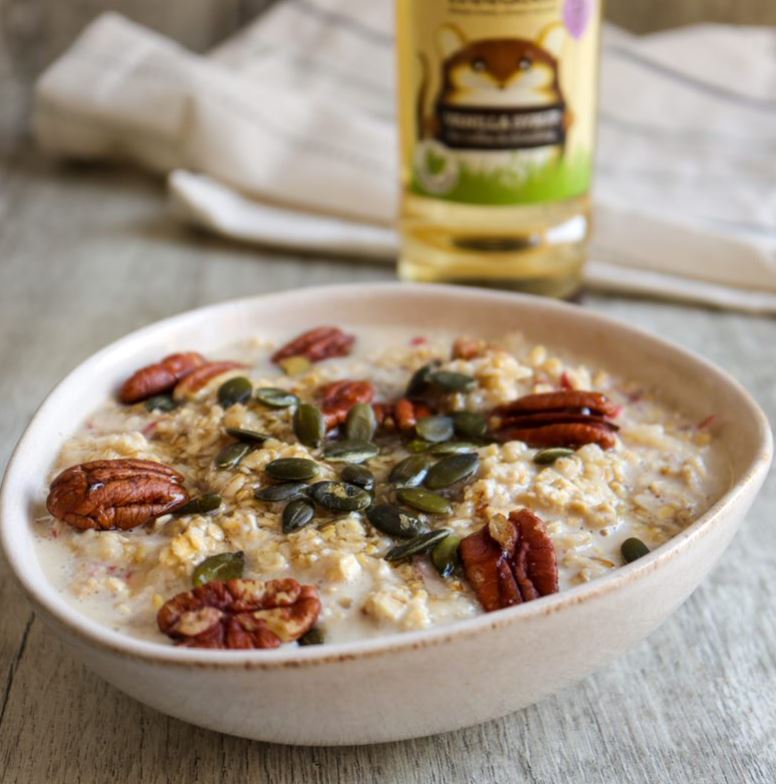 Ingredients:
40g porridge oats
200ml plant based milk⁠
1 medium apple, skin left on and grated⁠
Toppings:
Method:
Combine the oats and milk in a large pan over a medium heat and bring to a simmer. Cook, stirring occasionally, for 3 minutes or until the oats are tender and creamy.⁠
Stir in the apple, then remove from the heat and set aside to thicken slightly.
Serve drizzled with VANILLA SYRUP + optional nuts and seeds.
Speedy baked almond and raspberry oatmeal cups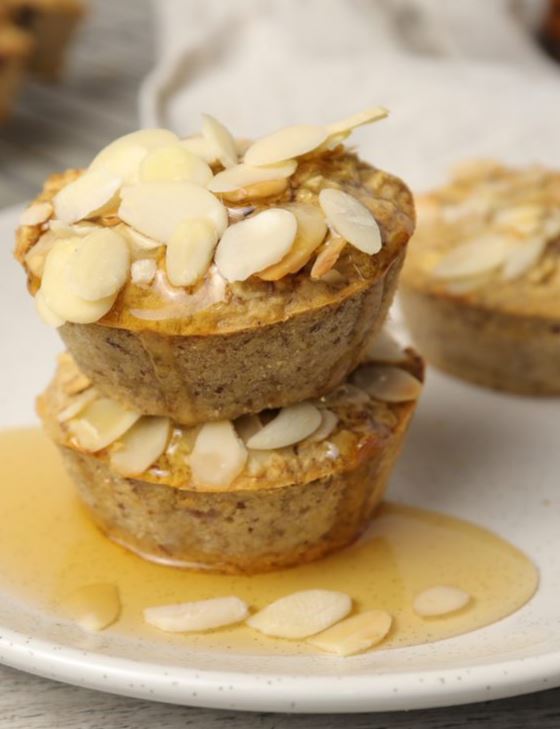 Ingredients:
270g rolled oats
1 teaspoon baking powder⁠
300ml plant based milk
2 tbsp ground flaxseed
100g raspberries
for topping flaked almonds
Method:
Preheat oven to 170°C and line a 12-cup muffin tin with muffin cases.
In a large bowl, mix rolled oats and baking powder.
Whisk together milk, FRUIT SYRUP, and ground flaxseed, and stir into the dry ingredients.
Fold in the raspberries.
Let sit for about 5 minutes.
Spoon into your muffin tin and top with almonds.
Bake for 30-35 minutes.
These store well in the fridge or freezer.