Running is an activity that routinely divides people; you either love it or hate it, run solo or with a friend, are competitive or relaxed, or run effortlessly or struggle. All that said, even the gentlest run is beneficial for health, improves fitness, clears the mind, and boosts endorphins. So, if you are new to running or worried about where to start, I have pulled together lots of insightful and easy-to-follow running tips for beginners to help you master it and beyond.
I picked the brains of three running experts and asked questions like a five-year-old, so you don't have to!
Here's what they had to say…
"Make your runs more enjoyable and you'll soon see results"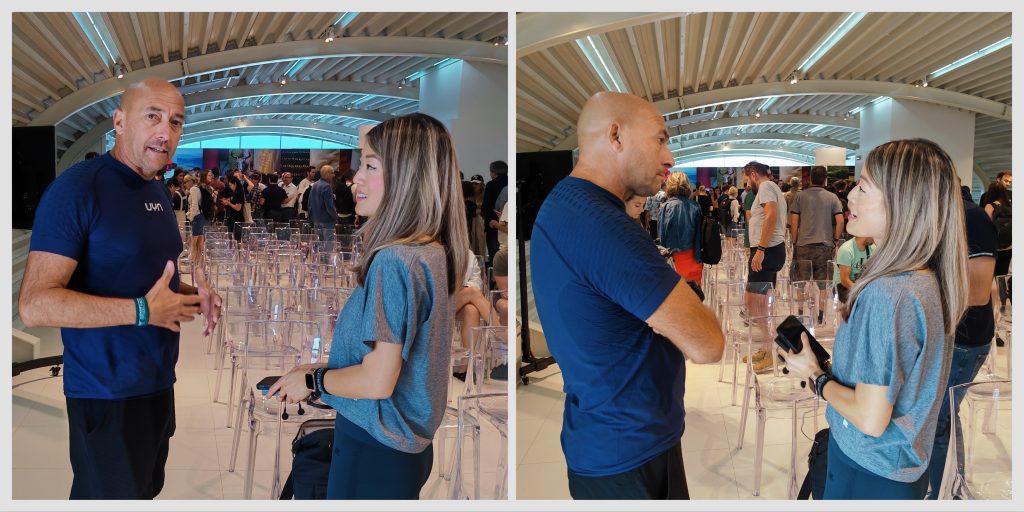 Paolo Venturini, is a professional ultra runner and UYN ambassador who has completed over 20 ultra-marathons and set several running world records. In his opinion, when you're just starting out, the key is to work out how you can make your runs enjoyable. After all, if we enjoy something, we're more likely to do it time and time again. He explains that you can find enjoyment in your run by connecting with your body, listening to the environment around you and keeping your mind in the moment.
Paolo's top running tips for beginners wanting to build a long-term and enjoyable running habit include:
Make your runs more enjoyable by mixing up your running environment: Try to choose different running settings to help you discover what environment works best for you and to avoid monotony. Explore different routes and terrains, and try running both solo or with friends. Most people find running in nature is a great way to switch off from work and enjoy time for themselves.
Wear appropriate clothing and footwear: Having appropriate clothing and footwear makes running as comfortable as possible. Wearing a technical running top to enhance your run, such as the Women's UYN Long Sleeve Running Shirt, helps to keep you cool when it is hot and allows you to move more freely.
Try to persevere even when you do not feel like running: To achieve results with running, try to have continuity in your training. When your motivation wanes, such as on days when it is raining, maybe try to wear a new piece of clothing or footwear. It might give you a new feel for the run and encourage you to go out, even if only round the block – after all, a short run is better than no run at all.
If possible, combine your travels with running: Running in new places and getting out into nature is one of the best things about the sport. It is the perfect way to explore a new city or destination.
"My top running tip for beginners is to believe in yourself"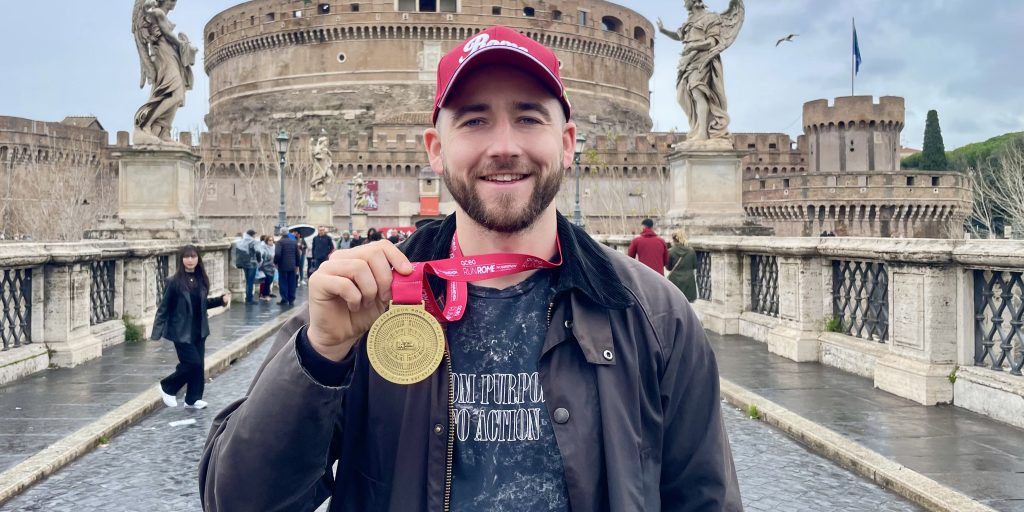 Carl Wakeford, a marathon coach and founder of Stride&Glory, trains people across the globe and is committed to helping others build mental resilience.
"The biggest barrier beginners often face is the narrative they tell themselves as to why they cannot or should not run," he says. "This internal dialogue prevents beginners from just getting started, which ultimately delays the incredible benefits that come with realising that they can do it and they are in fact a runner."
Carl's top running tips for beginners include:
Let go of self-limiting beliefs and remove all unnecessary pressure: Find a scenic route near where you live and just go out for a walk. Start jogging if you feel inspired and then walk to catch your breath. Listen to the sounds of nature around you and let your head clear. How far or how long you ran does not even matter because enjoying the process of just getting out there and doing it for you is where it all starts.
Establish a realistic routine to make running a habit: Start small by setting an achievable weekly goal that makes you feel great for completing. If in doubt, do not be too ambitious otherwise you will risk feeling disappointed that you did not stick to your plan. For example, it could be as simple as getting out the door for a walk twice a week. This act of prioritisation is the foundation upon which you will become consistent, start building confidence into your running, and begin to see addictive progress.
Take the pressure off and do not run too fast: Run slowly so you can focus on enjoying the experience rather than feeling frustrated that you are not good at running. When you focus on sticking to an achievable routine, running at a comfortable pace, and enjoying the experience, you become consistent and begin to improve, which in turn makes you fall in love with the process.
"Focus on running with correct form"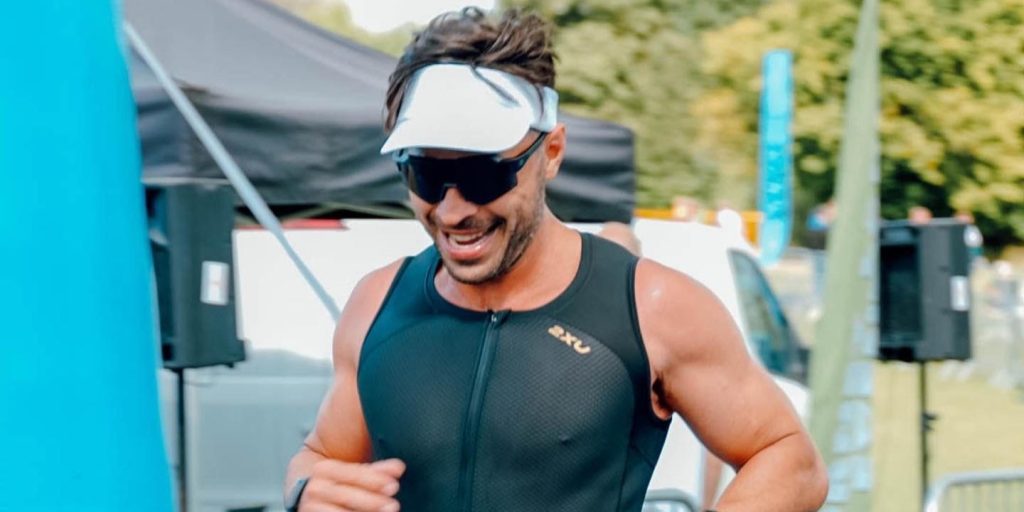 Hugo Martini, is a personal trainer, avid triathlete, and founder of Helios Retreats, an active holiday company with destinations that include Greece, Italy, Portugal, Maldives, Bahamas, and Morocco.
Hugo is a big advocate for correct running technique, designed to foster long-lasting physical results and a healthy body. As he explains: "I have always enjoyed running, but in the past few years, I have gotten into it even more. Discovering how important technique is when running has changed my whole outlook on the sport; I have less injuries, run faster and feel better than ever before."
Hugo's top running tips for beginners for good technique and injury prevention include:
Run with the correct form, even if your pace is slow: Even if you are slow; functional and efficient running form will help to prevent injuries. Bend your elbows to about 90 degrees and try to maintain a relaxed arm swing. Keep your core engaged and head straight. Tense runners waste lots of energy.
Think about your running cadence: Try to run with a high cadence (the number of steps you take in a minute); a high cadence (170-180 steps per minute) has been proven to reduce the risk of injuries. A simple way to learn about your cadence and to gradually increase it is to start the first 10-20 minutes of your run using a cadence pacer app. I use an app called MetroTimer, which you can adjust the beeps per minute (cadence) on. Start at around 160-170 per minute, and then as you become faster, increase it to 170-180 per minute.
Do not overstride: Your foot should land almost under your body. If you push your big toe into your shoes, you will shorten your stride.
Consider the angle at which you run: The art of running well is to balance your leg speed (cadence) with your body lean, in other words, a controlled fall forward. If you are too up right, you will go nowhere and if you lean forward too much, your cadence will not keep up. To avoid this from happening, think about how to increase your running economy and imagine there is a string pulling you forwards (not upwards).
What I've personally found
As a fair weather, casual runner; running is something that I have grown to enjoy. It has not always come naturally but over the years, I have tweaked my approach to it so that it is something I look forward to.
My biggest breakthrough came when I stopped being so competitive with both everyone around me and myself. Learning that every run does not have to be a race, and that a slow run is still worthy, has helped me to enjoy the process.
I also recently discovered the difference it makes to wear suitable running clothes. At the moment, I am wearing running clothes by Italian sportswear brand, UYN, as they are light and stretchy, which means I feel freer and nimbler.  They are also quick drying to prevent me from feeling too hot and sweaty. I highly recommend the UYN Short Sleeve Running Shirt and the UYN Long Running Pants, which are extremely comfortable and feel weightless.
I'm also a big fan of the Wellicious 7/8 Dynamic Gym Leggings which I like to wear if I'm on the treadmill as they offer lots of support but never feel tight or uncomfortable. Finally, I always run in my dependable New Balance 680s; I have been wearing them on my runs for the past few years and worked my way through a couple of pairs now – they are soft and never give me blisters.
So, for all the new runners out there, or those who just need some inspiration, I hope these running tips for beginners give you the push to put on your trainers and enjoy your next run!
—
Born in Hong Kong and based in London, Sarah Highfield is a leading international yoga teacher and writer. Follow her fitness journey on Instagram: @SarahHighfield.