Spring has sprung, which is a great time to give your diet and your gut health a much-needed spring clean. To help get you started why not try a chocolate that could help you lose weight and improve your overall health?
While chocolate and "weight loss" arent usually words that occur in the same sentence, Ohso combines the natural benefits of delicious Belgian chocolate with over a billion gut-friendly bacteria which can have a positive effect on your weightloss goals.
Good gut bacteria improves your digestive system, which leads to better overall gut health and a stronger immune system. Here to tell us more, the experts at Osho share how a probiotic chocolate could be the most delicious way to imrpove your health…
Improve your gut microbiome
The human gut is home to trillions of microbes such as bacteria, fungi, viruses, and other forms of microorganisms. Collectively, they make up what is called your gut microbiome, which naturally includes good and bad bacteria. Both types of bacteria have an important role to play in our overall health and weight loss plans.
Over time, our gut microbes diversify and the different types of bacteria present broadens as we age. Much of the success of your weightloss goals lies in the balance between the good and bad gut bacteria. Research has found that people who carry extra weight have significantly different microbiomes to those who do not.
Gut microbe diversity is connected to improved health and a stronger immune system. Additionally, it has a considerable impact on our bodies in various ways. These effects range from the way we store fat, regulate blood glucose levels, and respond to hunger and satiety hormones.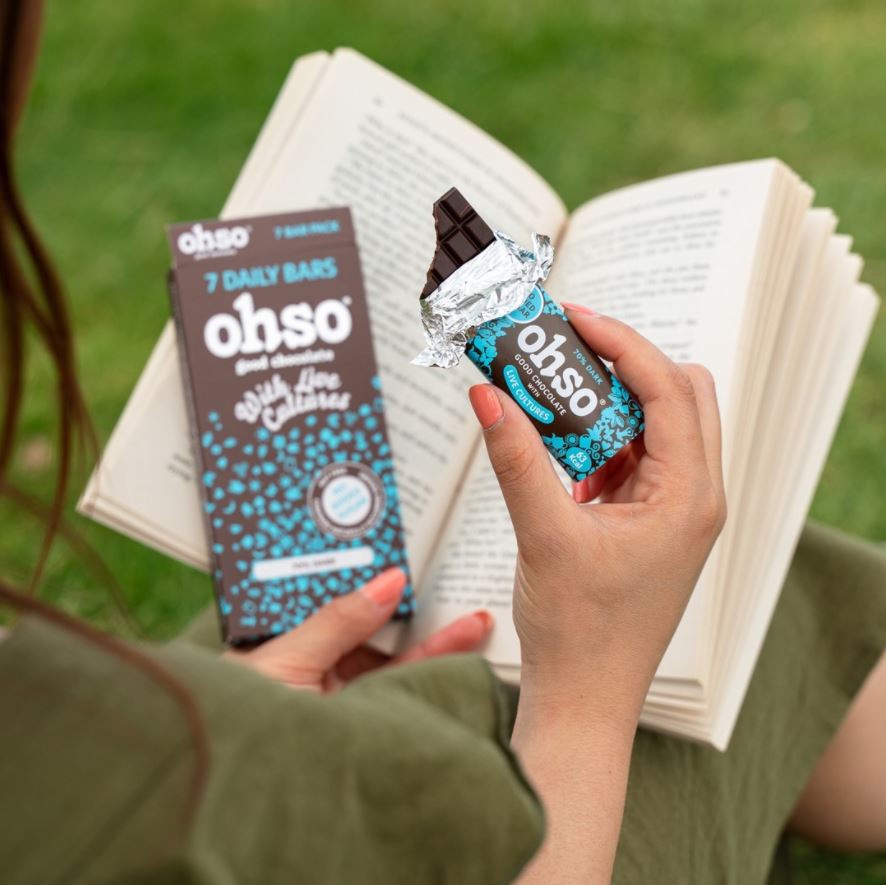 The role of probiotics in gut health
Increasing the diversity of your gut microbiome can be done by ingesting more "good" bacteria. An easy way to do this is by eating or drinking foods that contain probiotics.
Like some fermented foods, probiotics are a great source of additional 'good' bacteria. This good bacteria interacts with your microbiome and pushes out more of the bad bacteria. This improves the balance of your gut bacteria, leading to health benefits. These include helping to promote weight loss.
Eating probiotic food may help reduce the number of calories your body takes in at meal times. It also has an effect on hormones and proteins that control hunger and fat storage. Additionally, probiotics can potentially reduce gut inflammation, which can contribute to weight gain if not managed properly.
Certain probiotics can also help improve your body's ability to absorb essential nutrients, which can help you maintain a healthy weight.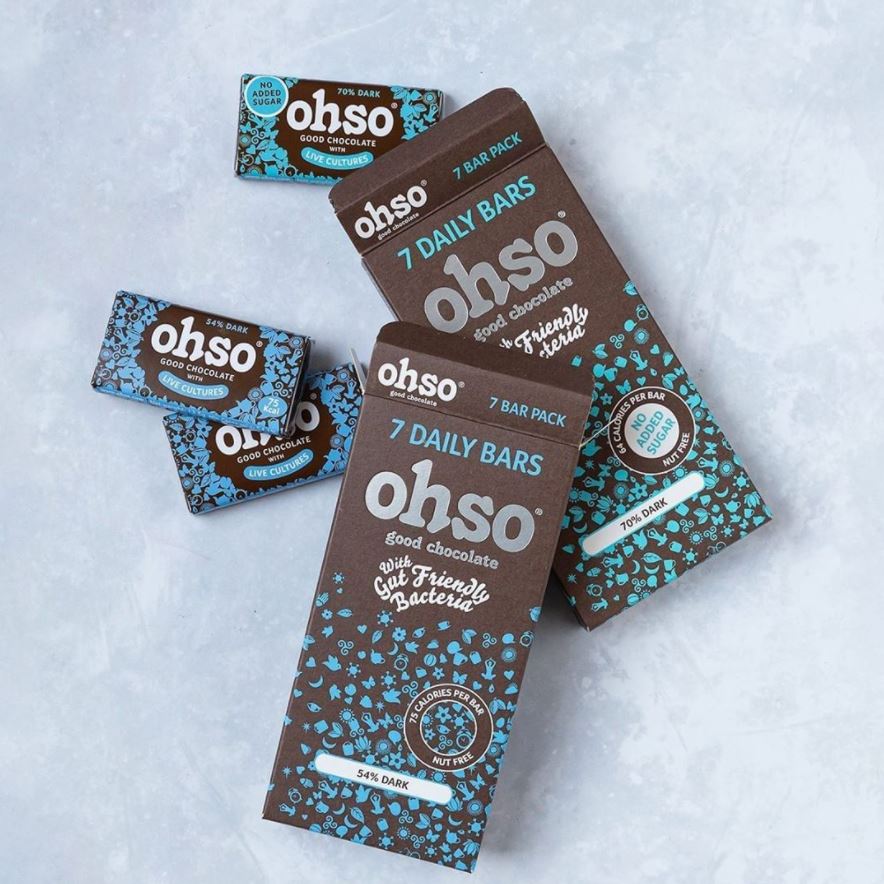 Chocolate as a great source of probiotics
On its own, good quality dark chocolate is full of antioxidants. These antioxidants help to actually strengthen the body's natural defences. They also protect the cardiovascular system, support cognitive function, and aid skin quality.
But chocolate is also an ideal delivery method for probiotics, full of beneficial gut bacteria, and is three times more effectively than probiotic yoghurt or milk drinks containing the same probiotics – lactobacillus and bifidobacterium
Maintaining a healthy balance of good bacteria in the body is beneficial. It can help with weight loss and prevent various health problems. Ingesting additional probiotics can improve your gut health even more by maintaining or restoring an imbalance in the gut microbiome. All done while you enjoy some delicious Belgian chocolate!
Each pack of ohso chocolate is made up of seven daily bars, perfect to support a weekly routine.
Grab one of four delicious flavours at ohso.com and enjoy a delicious chocolate as well as a dose of live probiotic cultures.
Health & Wellbeing readers can get 15 percent discount by using the code '15OFF'.