From vitamin C and ginger to vitamin D and zinc, it can be tricky to know what nutrients to take. During winter, in particular, we often wonder when and how to keep we can keep our body fighting fit through the colder months. In the wake of COVID-19, new research has revealed that 86 percent of Brits are now taking up to five vitamins a day. But is this really necessary? We enlisted the help of registered dietitian and vitamin mineral supplements expert Jane Barracato to get her advice on how best to support our immune system this winter. Here are the best vitamins and supplements for winter health.
You are what you eat
"Everyone should eat a varied and well-balanced diet," Jane begins. "A good way to do this is to try and eat as many colours of the rainbow as possible. Fresh fruits and vegetables are sometimes harder to find in the colder months. However, frozen and canned options are just as good. What's more, they can still add important nutrients to your body that will support your immune health."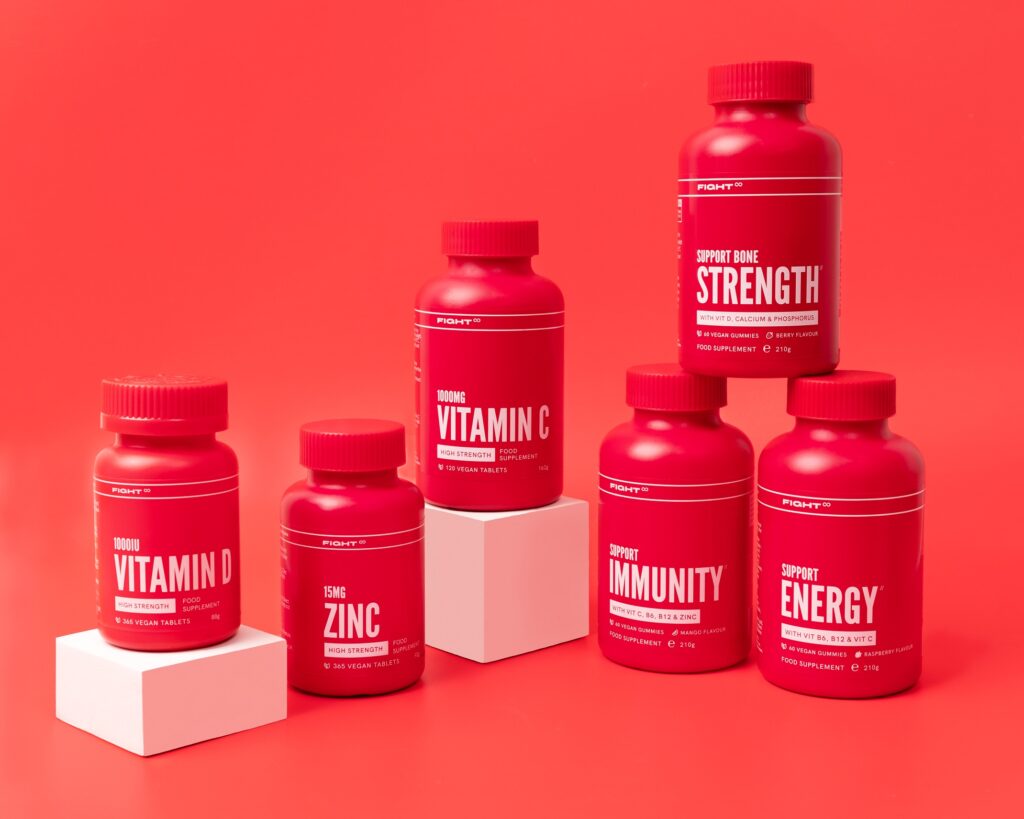 The best vitamin-rich foods to eat during winter
Vitamin C
Found in citrus fruits, peppers, broccoli, potatoes and berries. Your body needs vitamin C to support the functioning of your immune system.
Biotin
Found in peanuts, avocados, sweet potatoes, meat and fish. Your body needs biotin to help convert certain nutrients into energy, helping to maintain many of your body's major systems.
Vitamin B6
Found in all soy products, as well as banana, watermelon, peanut butter, almonds, sweet potatoes, artichokes, green beans and garlic. Vitamin B6 is important for the conversion of food into energy and supports immune function.
Vitamin D
Found in egg yolks, oily fish, red meat and fortified foods, including some fat spreads, breakfast cereals and cheese. Increasing your vitamin D levels can help to support healthy bones and your immune system.
Consider swapping to vitamin gummies
"People prefer to take multiple tablets a day because they fear a vitamin gummy is too high in sugar," Jane says. "But this simply isn't true. Yes, vitamin gummies are delicious and can often taste like sweets. That said, they play an important role in ensuring your body gets all of the nutrients it needs. We asked Brits what they loved most about making the switch to vitamin gummies. They claimed they were much more enjoyable to eat and were easier to remember to take. Considering the most important thing about taking vitamins is remembering to take them, this is a pretty key factor!"
If you're looking for optimal support this winter, try FIGHT. Having done all the hard work for you, FIGHT combines scientifically-backed ingredients that help to support the body year-round. What's more, every gummy is vegan-friendly and naturally fruit flavoured.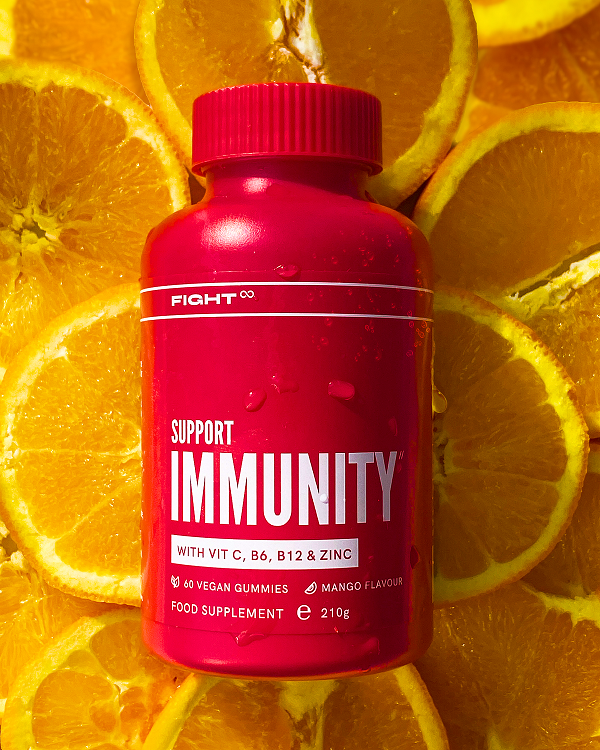 Jane's winter winner is FIGHT's SUPPORT IMMUNITY gummy. Formulated with vitamins C, B6, B12, D and zinc, it will support the optimal functioning of your immune system. The two gummies are just 23 calories, with only 2g of sugar. They also give you 100 percent of your recommended vitamin D intake and are easy to take with no food or water required!