Footwear giant, Skechers has announced its brand new collection of shoes in support of Breast Cancer Now – a charity steered by world-class research and powered by life-changing care for all those affected by breast cancer.
The brand is striving to make a difference with its new limited-edition Skechers GO WALK 5 and Skechers GO RUN Focus styles, as well as a range of ongoing Skechers GO Walk Evolution Ultra™ styles with the classic pink hue weaved in and the iconic pink ribbon detailing on the heel.
Skechers has promised a £5 donation to the charity for every pair that is sold. The collection, that is on sale until 31st October, has a range of GO RUN and GO WALK styles to suit any workout and come in black, white and charcoal.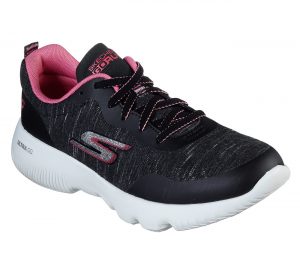 "Breast Cancer Now is a hugely important charity that provides significant support for those affected by breast cancer, and world-class research into the disease," said Peter Youell, Managing Director for Skechers UK & Ireland.
"Following the success of our previous campaigns, with almost £400,000 raised since 2016, we wanted to continue this momentum and further our support for the charity with this new collaboration featuring our GO WALK and GO RUN Focus styles. We believe building awareness for the incredible work that the charity does will help thousands of people find a way to live with, through and beyond breast cancer."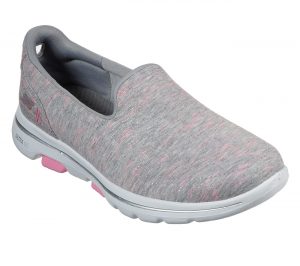 The Skechers x Breast Cancer Now collection is available in Skechers retail stores and online at Skechers.co.uk.