In the world of hairdryers, this Sonic Dryer (£199, bondiboost.co.uk) stands out. It's more than just a hair tool. As someone who values efficiency and quality in my haircare routine, the Sonic Dryer exceeded my expectations on all fronts. Not only is it a quick dry hairdryer, but it's also stylish, sleek and does a brilliant job of taming locks.
The Sonic Dryer boasts several features that set it apart. First and foremost, its lightweight design is a game-changer. No more arm fatigue while drying your hair! Its build ensures that you can comfortably style your hair without feeling like you're lifting weights. It's a relief for those of us who have long, thick hair that takes time to dry.
One of the qualities of the Sonic Dryer is its near-silent operation. It's so quiet that you can carry on a conversation without the deafening noise that often accompanies other hairdryers. This feature makes it a must-have for early morning routines or shared living spaces where noise can be an issue.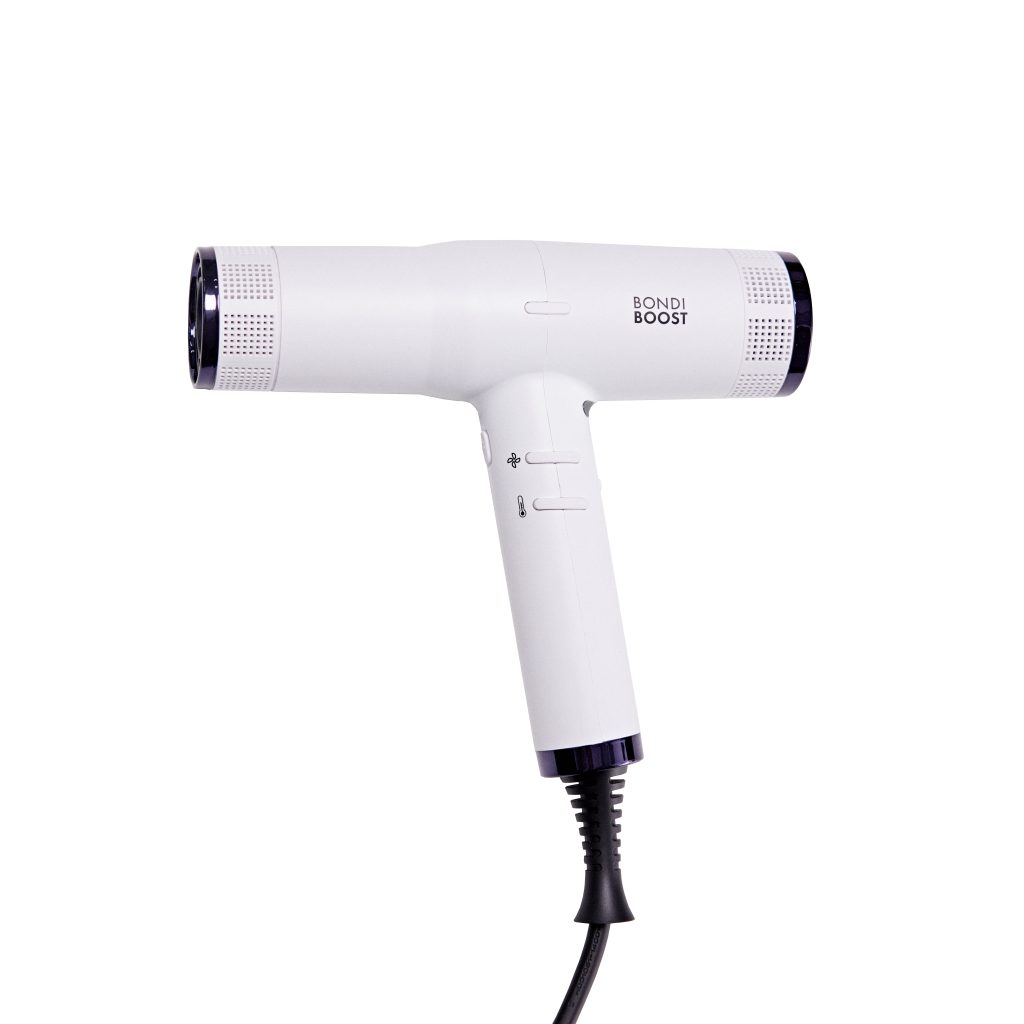 What truly impressed me, though, was the Sonic Dryer's remarkable speed. It dries your hair faster than any other hairdryer I've used before. Whether you have fine, thick, curly, or straight hair, this quick dry hairdryer gets the job done fast and efficiently. It's a real time-saver, especially for busy mornings when every minute counts.
It comes equipped with a diffuser and an air concentrator tool. Whether you want to achieve bouncy curls or sleek, straight locks, this dryer has you covered. The result? Smooth, shiny hair that looks like it's been professionally styled.
With four heat settings and three speeds, the Sonic Dryer offers unparalleled control over your hair drying experience. You can customise the temperature and airflow to suit your hair type and style preference. The memory function is a brilliant addition, allowing you to save your preferred settings for future use. It's a small detail, but it makes a big difference in streamlining your routine.
Some might wonder if the Sonic Dryer is worth the price tag. In my opinion, it absolutely is. When you consider the time it saves, the salon-quality results it delivers, and the comfort it provides, it's an investment in your daily routine and the health of your hair. The Sonic Dryer is a premium product that lives up to its promises and surpasses expectations.
If you're looking to upgrade your hair drying game, the BondiBoost Sonic Dryer is an investment that you won't regret.