In the UK, we don't get enough sunlight for around six months of the year for our skin to be able to make vitamin D. During winter, we rely on getting vitamin D from food sources (including fortified foods) and supplements. Up to 50 percent of the adult population in the UK will be vitamin D insufficient in winter and spring, with 16 percent having severe deficiency.
Vitamin D deficiency can cause fatigue, signs of depression, weaken your immune system along with many other symptoms. To avoid these, it's important to maintain your vitamin D especially in the winter months when it is impossible to get natural vitamin D from sunlight. Another way to gain vitamin D is to try to include vitamin D rich foods in your diet, such as fish and eggs.
Many people struggle to supplement their vitamin D levels with food and turn to supplements to help them get a boost or maintain their optimal vitamin levels. When starting to take vitamin supplements, it can be hard to know where to start and what amount to take, especially as it depends on what your initial level is in the first place.

If possible, take a quantitative vitamin D test at home to find out what your current level of vitamin D is and then take the recommended dose of vitamin D supplement, so you know that you are boosting your level the correct amount – not taking too much or too little.
We recommend the YPV quantitative Vitamin D home testing kit, as you can take the test entirely at home and get your result directly to your phone in 15 minutes. YPV also then recommends and sends out the correct level of Vitamin D supplements that you should be taking and advises how often you should be taking them, ensuring you have no doubt you are on the right track in optimising your vitamin D level and avoiding any unnecessary symptoms.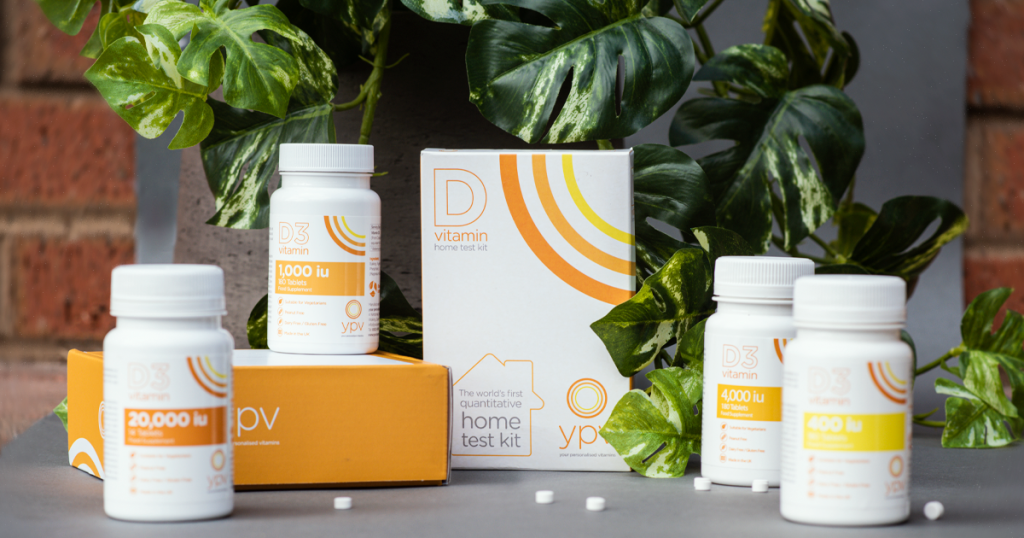 Getting your vitamin D levels back to optimal not only ensures that you feel better, but also gives your body's immune system the best chance in fighting those frequent winter colds. Start taking charge of your vitamin D levels today, supplementing your diet and your lifestyle.