According to new research, only a fifth of us know how much fibre we should be having, so it's no wonder that 90 percent of UK adults are not getting the required amount in our diets.
But first things first: what actually is fibre and what do we need it for?
Harley Street nutritionist, Rhiannon Lambert (in partnership with Tilda), says: "Fibre is crucial for healthy digestion, so it's a key factor to consider when planning nutritious and well-balanced meals!
"The recommended daily intake of fibre for an adult is 30g and it's easy to add more fibre into your diet with wholegrains, fruits and vegetables."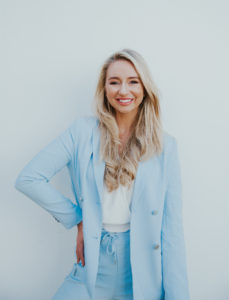 How Can I Increase My Fibre Intake?
"If you want to up your fibre levels, the first thing would be to choose more wholegrains over white refined carbohydrates in your diet, such as wholegrain rice, brown bread and brown pasta.
"Fibre can also come from fruits and vegetables (which we know we're not getting enough of our five-a-day in the UK), so you can add different varieties of fibre in your diet by starting your morning with a bowl of porridge, but also topping it with berries or a banana.
"Try and snack every now and again on a piece of fruit or some healthy carbohydrates, such as oat cakes or rice. It doesn't have to be complicated, it can be as simple as adding a pack of Tilda Tasty Wholegrain rice to one of your meals which will increase your fibre intake straight away.
"If you're at work, you can keep a pack in your desk drawer and pop in the microwave for a speedy and healthy addition to your lunch."
What's The Best Way To Tackle Sugar Cravings?
"There's a lot of confusion between our emotions and coping strategies, so sometimes we may be feeling something and our reaction is to reach for something sweet and sugary. A good first step is to perhaps ask yourself 'am I feeling low and looking for a pick-me-up?' which can help determine where these psychological cravings are coming from.
"On the other hand, if we haven't eaten a balanced meal, that can act as a roller-coaster for our blood-sugar, where you'll experience a spike and then a sudden drop, leaving you craving something sugary.
"The third component to sugar cravings is looking at your energy levels. If you haven't had a good night's sleep, the chances are your brain will be telling you that you need some energy and the first thing you think of is a biscuit or chocolate bar.
"It's just a matter of being more organised to overcome this. A piece of fruit or nuts, specifically almonds, are a great alternative to the regular grab-and-go sugary snacks."
Are Multivitamin Supplements Beneficial For Fatigue?
"Everyone's nutrient intake is unique and that depends on your lifestyle, activity levels and other factors. There are some cases where taking multivitamins can be beneficial, such as pregnancy or if you've had a serious operation.
"The problem with a multivitamin is that each vitamin is competing to get there first and they're certainly not going to miraculously give you a burst of energy. Generally speaking, I would advise to never replace food with a pill, but if you're feeling tired, you might be deficient in iron or B12 – visit your GP to find out what's really going on.
"You may also want to consider the financial implications of purchasing multivitamins because they're quite expensive and are often marketed as a cure for energy."
Registered Nutritionist, Rhiannon Lambert (BSc MSc RNutr) is working with Tilda to celebrate the Tilda Tasty Wholegrains range which allows you to easily add a healthy boost to your favourite meals. Each pack is a tasty source of fibre and available nationwide now, RRP £1.59.