It's hard to believe that the Essex beauty was ever anything less than perfectly healthy, but Lucy Mecklenburgh reveals after leaving school, fitness was never her priority.
"I was drinking quite a lot and eating what I wanted. Gradually I was putting on weight and feeling lethargic." That was until she discovered High Intensity Interval Training – or HIIT. "I fell in love with HIIT and was addicted straight away," she explains.
An initial series of 30 workout videos has now snowballed into Results with Lucy, an online personal training site which has more than 400 workout videos, structured fitness and nutrition plans as well as a handy Eating Out Guide to ensure subscribers know their healthy options when on the move.
We caught up with the exercise guru to find out more about her fitness journey and what she eats to fuel her workouts.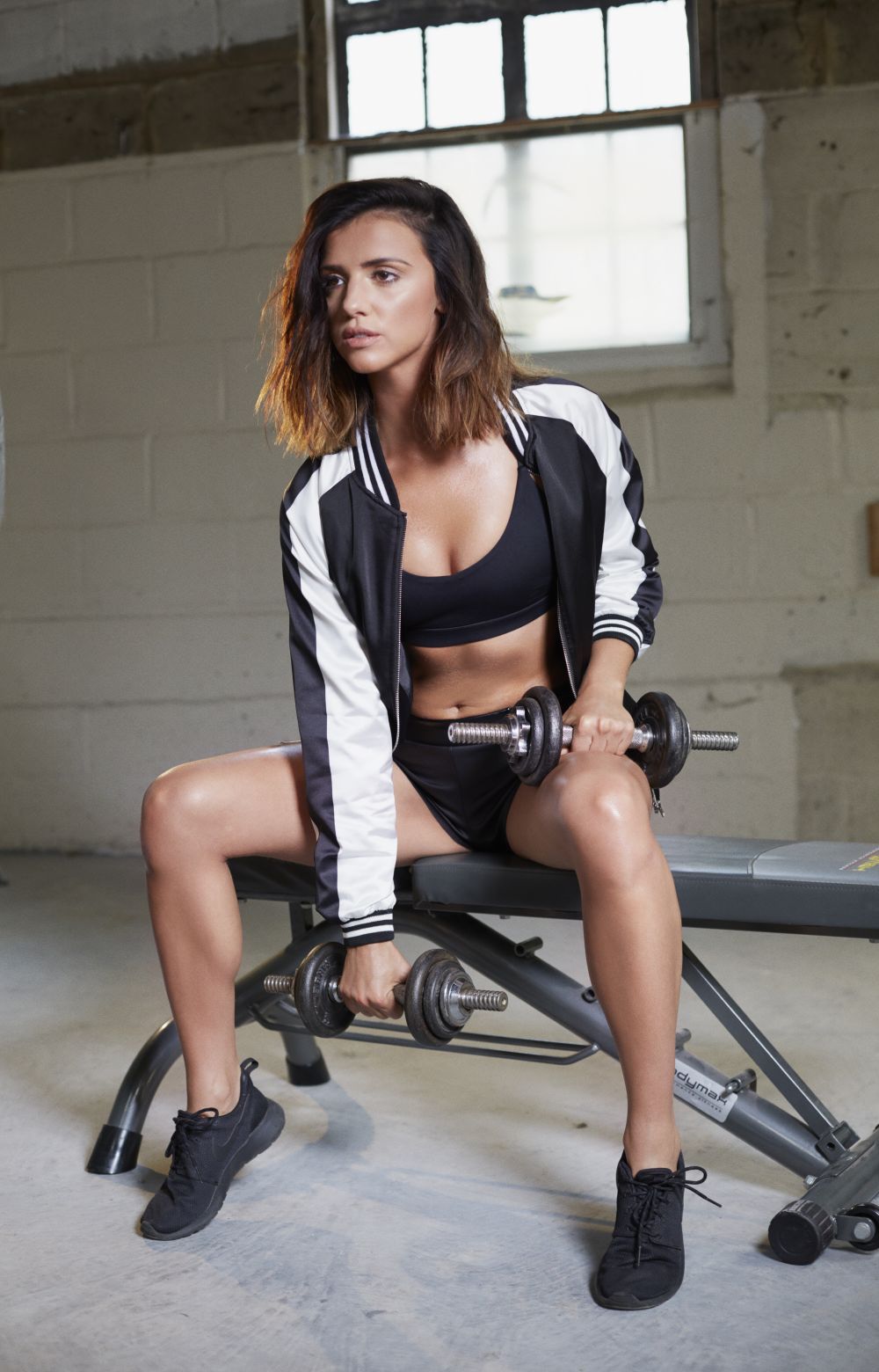 On shaping up
"I'm at my happiest when I do two to five hours of exercise a week, and I probably average three to four hours. I predominantly do HIIT – I love burpees, sit-ups, crunches and high reps of low weights and I really enjoy skipping: it's great cardio that's quick and easy to do anywhere. I'm also a fan of Pilates because it works your core and abs."
On Tour de Celeb
"It was a massive challenge for me and much tougher than I anticipated. From early on, my fitness scores were really good but I had no experience on the road. I was quite out of my comfort zone as I am used to quick bursts of exercise but cycling is great cardio and amazing for your legs and bum. I've discovered muscles in my legs I never knew existed and they went really lean and muscly very quickly. During training, I was cycling around 120 miles a week. It was quite intense but I really enjoyed it."
On cycling and carbs
"When training for Tour de Celeb I ate a hell of a lot more. The main thing I found tough was when you do the sportives (cycling events). We would have to eat a huge breakfast and carb-load in the morning, which I am not used to. Throughout the ride they then encouraged you to eat a lot of sugar. The rides take all day and we were constantly told to stop and have cake and sugary sweets. Now that it's come to changing my diet back I must admit, I am missing carrot cake."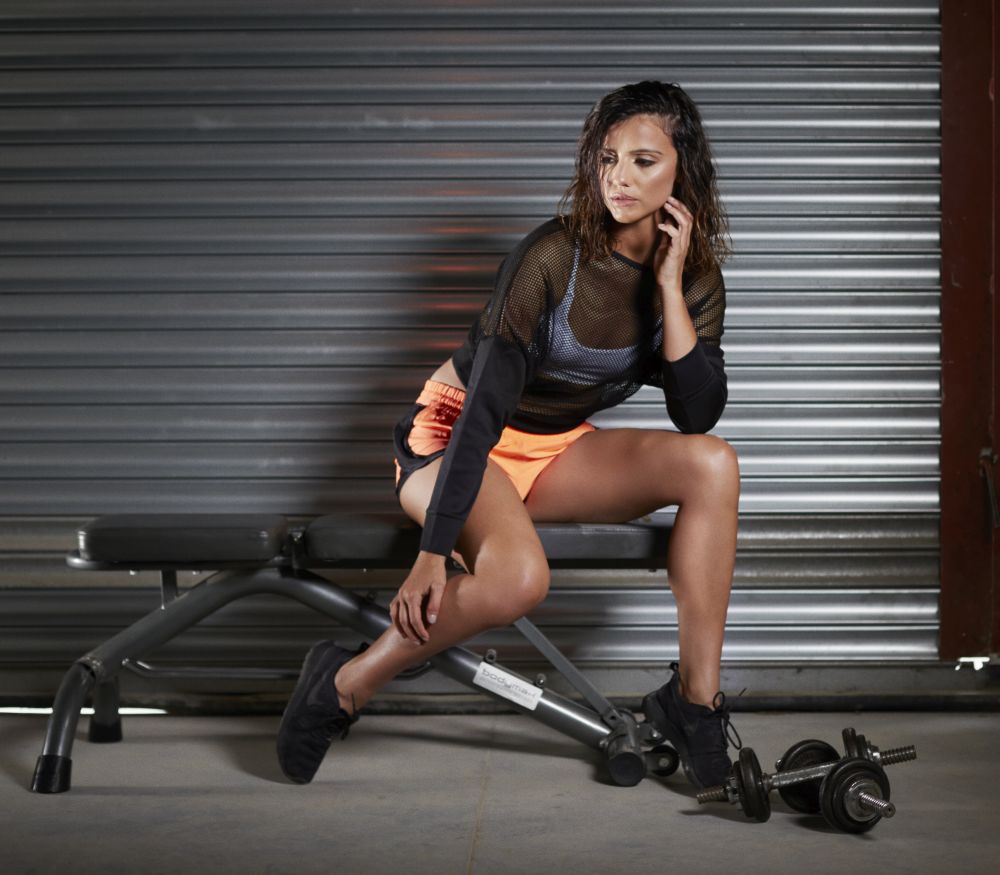 On fitness fuel
"Before a workout you should enjoy something carb or protein based like rice cakes with peanut butter. Post workout, eat protein-rich foods and lots of healthy fruit and vegetables which are high in antioxidants to help repair your body. I love having a chicken and avocado salad or a smoothie with oats in as it keeps you full, too."
On morning meals
"Breakfast is really important as it stops you from having that mid-morning binge on tea and biscuits which I used to do, a lot! I love having eggs in the morning and usually have a vegetable omelette, something avocado based, or porridge with almond milk and a sprinkling of quinoa. I also think it's good to have a pint of water with lemon, too."
On healthy dinners
"I'm a bit of a lover of stir-fry. Make a ginger, soy and chilli sauce. Add loads of veg, rice or noodles with king prawns or chicken and mushrooms. A stir-fry is so healthy and you can make it in five minutes."
On reaching your goals
"Give yourself enough time to get to your end goal. Always carry a bottle of water and a healthy snack on you so you're less likely to head to a naughty fast-food chain or reach for the biscuits at 11am. And finally, find an exercise you enjoy. That's why I have more than 400 videos on Results with Lucy. If you can, find someone you enjoy doing it with and get them involved too. It's good to have a little healthy competition and I find it encourages you to push yourself hat little bit harder."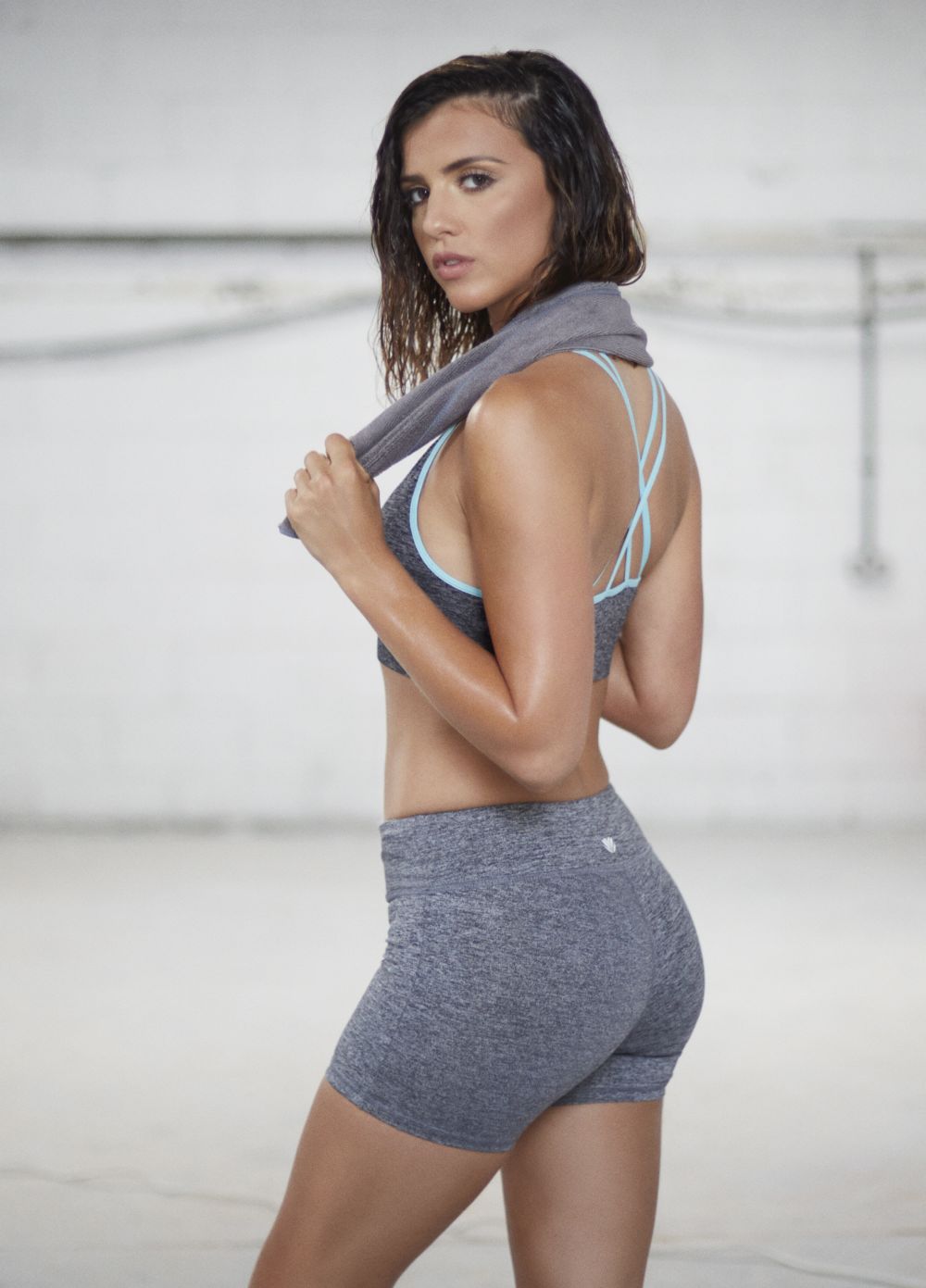 Tour De Celeb follows eight celebrities as they face L'Étape Du Tour, coached by two-time Olympic champion Victoria Pendleton. Follow Lucy's cycling journey on Channel 5, Monday night at 7pm
To find out more about Results with Lucy, visit resultswithlucy.com