When it comes to a healthy lifestyle, diet and exercise go hand in hand. But there's one missing element to that equation, and that's sleep. Whether you want to achieve new fitness goals or improve your overall wellbeing, you've probably paid close attention to your diet and nutrition. Perhaps you've also committed to increasing your step count. But did you know that these food choices and workouts can both be affected by the quality of your sleep? We spoke to the team at TEMPUR® to find out more about the health benefits of sleep and how this can impact your fitness and wellbeing goals.
Supporting your health
Sleep plays a huge role in our health, directly affecting our physical and mental performance. Dedicated to helping people improve their health and wellbeing through sleep, TEMPUR® produces high-quality mattresses, pillows and sleep accessories. Using innovative material and technology, everything is carefully designed to allow your body to recover at night.
This recovery is particularly important for athletes and those who are active, as it can impact performance and fitness goals. Eager to help one group of athletes perform at their best, TEMPUR® has sponsored women's road cycling team Drops Le Col – and it's the perfect partnership. Drops Le Col has become the first cycling team to launch a ground-breaking wellness programme to benefit its riders both on and off the bike. The programme will focus on three main pillars, one of which is sleep. Needless to say, the team is very much aware of the impact that good sleep practices can have on performance development, strength, endurance and cognitive function.
As part of its sponsorship, TEMPUR® will be providing the the Drops Le Col team with mattresses and pillows to maximise their quality of sleep to help them succeed on the road. What's more, they'll be tracking the team's sleep routines to highlight the effects of sleep on the cyclists' psychological and physiological condition. But it's not only professional athletes who can vastly benefit from a good night's sleep. In fact, it's one of the most important aspects of our health, and it could help you achieve your fitness, diet and wellbeing goals.
What are the health benefits of sleep?
A good night's sleep has various benefits, from increasing your energy, to supporting your mental health. But why do we need sleep?
As humans, sleep helps us to function on all levels. It allows our mind to recharge and our body to restore itself. That means that our brain can properly function each day so we can think clearly, focus and process memories. What's more, good-quality sleep makes our body better equipped to fight off diseases, ensures muscle growth and recovery, and gives us more energy. So essentially, sleep helps our body to perform at its best.
On average, we need around eight hours of good-quality sleep each night. Some people may need more or less, and those who are more physically active are recommended to get closer to nine hours of sleep.
The impact of lack of sleep
If you've ever felt unusually grumpy, couldn't concentrate at work, or lacked energy in your workouts, lack of sleep could be the culprit. So why is lack of sleep bad for your health?
Sleep deprivation may lead to slower muscle recovery and an increase in production of the stress hormone cortisol. What's more, following exercise, your muscles rely on growth hormones to repair tears caused during exercise. But a lack of sleep can stop your body's production of the growth hormone, which in turn can impact muscle strength.
A lack of sleep has also been shown to increase our appetite, leading to over-eating and even obesity. It can also make you more prone to serious medical conditions such as high blood pressure and diabetes, and lower your immunity.
How to get a good night's sleep
While a good night's rest can have a positive impact on your health, similarly, a healthy diet and exercise can also improve your sleep.
Consider increasing your intake of foods that are rich in serotonin and melatonin, hormones that help to regulate sleeping habits. This includes nuts such as almonds, walnuts and cashews as well as kiwis, cherries and milk.
Exercising can also help to boost your sleep quality. As little as 30 minutes of aerobic exercise each day could be all you need. While it was previously advised to avoid working out too close to bedtime, more recent studies have suggested that evening exercise is perfectly fine. However, it's best to work out at least one hour before bedtime, and avoid anything too strenuous.
Sleep hygiene
If you're wondering how to get to sleep, a healthy sleep environment and relaxing evening routine could help significantly.
A high-quality mattress and pillow as well as appropriate bedding could all help you achieve a deep sleep. These should not only be comfortable, but also supportive, allowing your body to rest in various sleeping positions. You could also consider other sleep accessories, such as a contour leg pillow or eye mask.
It's also worth adopting a few key habits that will prepare your body and mind for rest.
Decrease your exposure to bright lights in the lead-up to your bedtime. Dim the lights around your home and in your bedroom as a darkened room creates the best environment for sleeping. This includes blue light, too, so avoid looking at screens at least 30 minutes before you go to bed.
Leave your worries out of the bedroom. It's easy to lay awake thinking about things such as work, family, money or your to-do list. To avoid worrying about these at night, try writing them down before you head to bed. Leave them somewhere to remind yourself in the morning, when you can tackle tasks with a rested mind and body.
Choose the right mattress to help you sleep better. Even with the best bedtime routine, if you have an uncomfortable mattress, you'll still wake up tossing and turning. Invest in a good-quality mattress that provides your body the support that it needs.
The health benefits of using sleep aids
One of the key health benefits of sleep is that as we dose, our muscles are at their most relaxed. While this is the optimum time for them to recover, they also need plenty of support. That's why having a high-quality mattress is so important. TEMPUR® mattresses are designed with advanced TEMPUR® Material that was devised by NASA to cushion astronauts from G-forces. In fact, it's the only mattress company in the world to be certified by the International Space Foundation!
So what makes it so unique? The innovative mattress material responds to the temperature of your body, as well as its shape and weight. That means that your body is getting the optimum amount of comfort and support each night. Various clinical trials have also shown that some forms of TEMPUR® Material relieve pressure from key areas such as the back, hips and shoulders. This can help to alleviate pain and reduce discomfort, reduce tossing and turning, and allow you to enjoy a deep sleep.
Mattresses
TEMPUR® offers a unique mattress in that it provides a deep and restorative sleep by responding to your body's temperature, weight and shape. Featuring the innovative TEMPUR® Material, they offer all-round pressure relief, motion absorption and are low maintenance so don't require any turning. The range includes mattresses of various degrees of firmness, and feature washable covers.
Pillows
With a variety of shapes, sizes and feels, TEMPUR®'s pillow range are designed for individual sleep needs. So whether you sleep on your back, side or front, you'll find a pillow that offers optimum comfort and support for your head, neck and shoulders.
Sleep accessories
With a selection of luxury accessories for work, rest and travel, the TEMPUR® Home & Travel range includes mattress toppers and protectors, travel pillows, sheets and quilts. You can also find contoured pillows designed to relieve pressure from trigger areas and ease aches and pains.
From improving your athletic performance to boosting your mental wellbeing, the health benefits of sleep are varied. Together with a well-balanced diet, regular exercise and healthy lifestyle habits, a good night's rest could be key to achieving your goals, and TEMPUR® is here to help.
To find out more visit uk.tempur.com or follow @tempuruk on Twitter and Facebook and @tempur_uk on Instagram.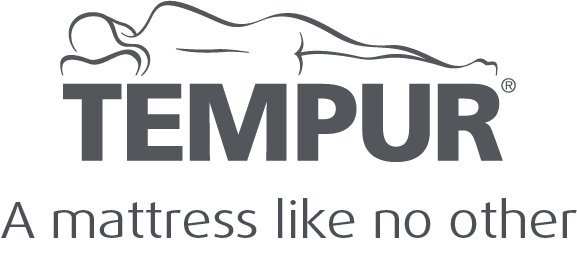 This article was created by Health & Wellbeing for TEMPUR®