When it comes to nurturing our health and wellbeing, gardening is right up there. It gets us outside, connects
us with nature, encourages us to live in the moment, and is wonderfully therapeutic. But you don't need a garden to grow! Whether you have a lawn, terrace, balcony or even a window ledge, you can still enjoy the wellness benefits of spending time outside with plants. We've teamed up with the plant experts at Always Kalanchoe to reveal why growing Kalanchoes (aka 'Flaming Katy') is the perfect pastime this summer…
Why you should be growing kalanchoes this summer
They're great mood-boosters
Colour is a brilliant mood-booster, and kalanchoes are some of the most colourful plants out there, available in a rainbow of mood-boosting hues from vibrant oranges, yellows and reds, to calming pinks and creams.
Growing kalanchoes is easy
As a member of the succulent family, kalanchoes need very little attention and will bloom happily for 10 weeks with just weekly watering, making them a great choice for new plant parents.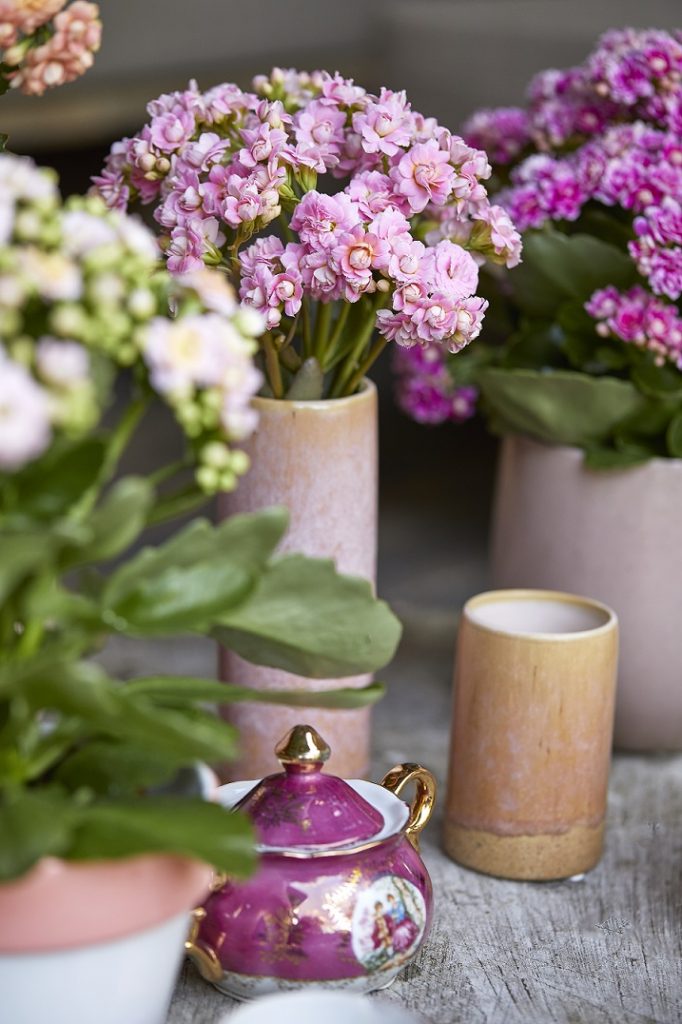 They're a cut above roses
Kalanchoes come in a number of varieties. The double flowering 'Flaming Katy' with its pretty rosebud effect will please any plant lover. What's more, it requires a lot less attention than roses!
You don't need a garden for growing kalanchoes
These little beauties will grow happily in pots on balconies and terraces, or even in window boxes! They also love the sun. Choose a sunny spot and they will give you more than 10 weeks of colour.
You can go on holiday without a worry
Planning to go away this summer? Kalanchoes are the perfect 'leave them and go' plant. Essentially, they will thrive with very little attention. So there's no need to ask the neighbour to water them when you're away!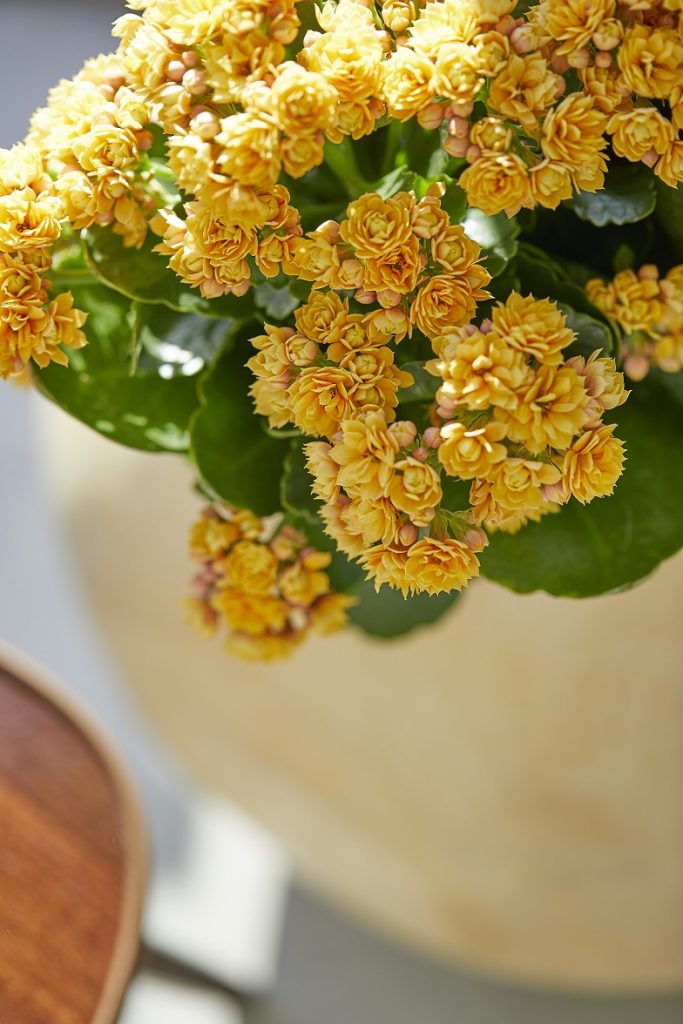 They're easy to find
One of the great things about kalanchoes is that they are available to buy all year round, plus they are easy to find. In fact, you can pick up kalanchoes from most garden centres or supermarkets. What's more, with price tags from just £2, they're great value too.
They will live happily outdoors… or in!
Kalanchoes will live happily outside all summer (from mid-May to September). Then when the autumn frosts arrive, just bring them back inside!
Kalanchoe Garden Styling Tips
Pop some kalanchoes into a window box or hanging basket for instant garden glam.
They also look great grouped together in large pots or containers to create depth and abundance.
Styling them by colour can help lift your mood. With that in mind, try oranges and reds for an energy burst. If you want to feel nurtured and relaxed, go for soft creams and pinks.
They also make great centrepieces for al fresco dining tables – just in time for BBQ season!

Kalanchoe ('Flaming Katy') plants are widely available from florists, supermarkets and garden centres nationwide. For more inspiration and advice on growing kalanchoes, visit kalanchoe.nl/en or follow @alwayskalanchoe on Instagram.