Founder of her Australian activewear brand, entrepreneur and designer, Lorna Jane Clarkson reveals the advice she would give to her younger self and how she stays motivated
What does your daily routine look like?
I'm naturally an early riser, so I wake up at around 5am and spend about 10 minutes meditating to help clear my mind and get focused for the day. I head to the office at around 9am. No two days at work are ever the same – which I love – and on any given day I could be writing, designing new collections, on a campaign shoot or in meetings. I love my work and find it challenging to stick to regular hours, but always leave with enough time to go for a walk with my husband Bill and our dog, Roger. Dinner is usually at home, followed by some reading or a good movie. Then, I'm in bed by 9.30pm, so I'm well rested and ready to wake up and do it all over again.
What was the last workout you did?
This morning I went to a reformer Pilates class and then Bill and I took Roger for a walk before work. It's chilly here in Brisbane, so it was a brisk one to help get our body temperatures up for the rest of the day!
How has the fitness and fashion industry changed since you launched Lorna Jane?
When I started thinking about activewear, it didn't even exist! Now, 30 years later, activewear is taking over women's fashion and rapidly replacing denim as weekend-wear in wardrobes all over the world. In the early days of Lorna Jane when I started encouraging women to wear their exercise kit outside of their workouts, people thought I was crazy! Now, it's one of the fastestgrowing fashion categories.
How do you like to unwind?
During the week, I unwind with yoga, meditation or simply walking my dog. But, on the weekends it's about heading to our beach house to read, swim and spend time by the ocean. I find that turning off media and giving myself the time and space to be alone with my thoughts acts like a reset button and energises me for the week ahead.
What do you like to do when you're feeling de-motivated?
Honestly, it doesn't happen often, but when it does, I try to understand why I'm feeling that way and then either give in to it because I actually do need a break, or I give myself a pep talk and get on with it!
What advice would you give your younger self?
Trust yourself and listen to your instincts because you're going to become stronger and more capable than you ever could imagine.
Lorna's top activewear buys
Elite Max Support Sports Bra, £58, lornajane.co.uk "For me, it has to be super supportive for when I work out, but also adjustable so I can wear it in a more relaxed way for everyday life."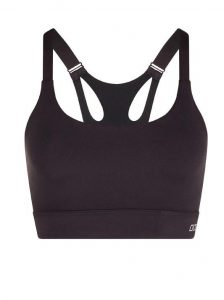 Stabilised Core Full Length Tight, £77, lornajane.co.uk "The more versatile the better. It has core support for a more flattering fit and 'Nothing 2 see here' fabric to give me confidence that it will never go see-through."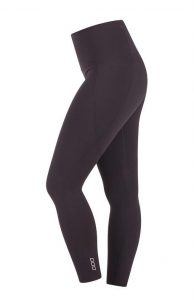 Cosy Yogi Cropped Top in Mauve, £65, lornajane.co.uk "This is something to throw over after class but is comfortable and flattering enough to take me from my workout to whatever else I have to do in my day."