Professional dancer and Strictly Come Dancing Star, Kristina Rihanoff tells us why mindfulness is so important to her
What does your daily routine look like?
At the moment, it's all about my new wellbeing centre, Soo Yoga (sooyoga.com), in my home town [Northampton]. It takes up a lot of my time, as I'm doing all the admin work for the website, personalised app, dealing with contracts and the content. It's something I'm having to find my feet in; it's not really my area of expertise. From early morning to late at night, that's my job at the moment!
What exercise do you like to do if you're feeling unmotivated?
Yoga would always be my first choice, because it has a lot of impact. As a yoga teacher, I know that, if I feel under the weather and I just want a rest, I should do restorative poses to get me back to the right state of mind. Obviously, dancing is my first love and passion and I will always choose that over any other ways of exercising, but I would need a little more energy for that and not every single day is like that!
What do you eat in a day?
As a vegan, I try to have a variety of foods. Breakfast might be granola with a plant-based milk, such as oat or cashew. I also love toast with avocado, as it's really filling. I'm a coffee maniac! I love coffee and will always have one with breakfast. For lunch, I usually have a big salad with seeds and a portion of vegan protein, such as Quorn. In the evening, I like roasted vegetables and I really love a stir-fry! I like to cook something from the Quorn or Linda McCartney range. For snacks, I eat lots of fruit – I always have an apple and a banana in my car! I like to snack on a variety of nuts, including cashews and walnuts, and seeds because they're a good source of protein and keep you full for a long time.
What's your favourite cheat meal?
I love the Wicked range of desserts in Tesco. There are some incredible red velvet brownies which are divine, and you can't tell they're vegan.
What is the one wellbeing tip you swear by?
Mindfulness is my number one thing, which comes through practising yoga and meditation. It's why I'm so excited to open my wellbeing centre! I'm qualified to teach many styles of yoga, from family yoga to team yoga. I want to promote wellbeing to every age, so I can't wait to start these classes for the community, because it's vital for our children to learn these powerful techniques and to apply them when needed.
How do you like to unwind?
I love to have a glass of wine and watch my favourite TV show – I'm hooked on The Big Bang Theory! It's nice to have some time to myself.
Was there a moment when you discovered self-care?
I think there were a lot of moments like that, I can't really pinpoint one because I have always been in a really highpressure environment with the nature of the sport I was doing. I think that as a child, I loved it so much I didn't really think about it – there wasn't the same pressure. You don't notice it until you're a teenager, and being in a highly-competitive sport all my life taught me to be focused. Later, I was progressing into professional sport and on Strictly, which is when I turned to yoga. I probably wouldn't have survived eight years of Strictly if I wasn't practising these! It was very intense, and the pressure was extremely high.
Any advice for someone struggling to get motivated?
You have to be kind to yourself and go back to the beginning, as there's always a reason why something is stopping us from doing the things we want to. Listen to yourself and to what's going on. Take meditation or mindfulness classes, so you can steal a moment for yourself without feeling any pressure and to allow yourself to be in that moment.
What are your top beauty essentials?
My first one would be Aloe Vera Gel, which I drink daily from Forever Living Products (£22.27, foreverliving.com). This has been my go-to product which I've taken for five years now. As a performer, I like to use Norvell Venetian Self-Tanning Mist or to have a Norvell Tanning spray tan, as it makes me feel and look good – and it's vegan. The vegan shampoos and conditioners from Hempz Beauty are also beauty essentials – they're gentle on hair and smell great. I never go out without mascara – I love Clinique's one, I use it all the time. I also like Forever Living's lip balm (£3.07, foreverliving.com) – it's a must-have product!
Kristina's top beauty picks
Norvell Venetian Self Tanning Mist, £35.99, norvelltanning.co.uk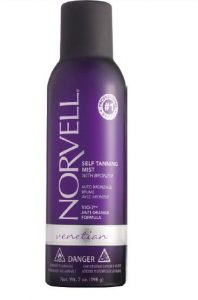 Hempz Herbal Conditioner, £17.99, hempzbeauty.com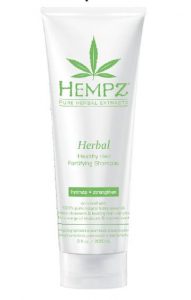 Clinique High Impact Mascara, £19.50, clinique.co.uk