Calling all sweet-tooth snackers! Snacks don't have to always be savoury, as these healthy dessert recipes from Sweet Freedom are perfect for summer days when you fancy something light to tide you over.
Caramel Berry Crumble Bar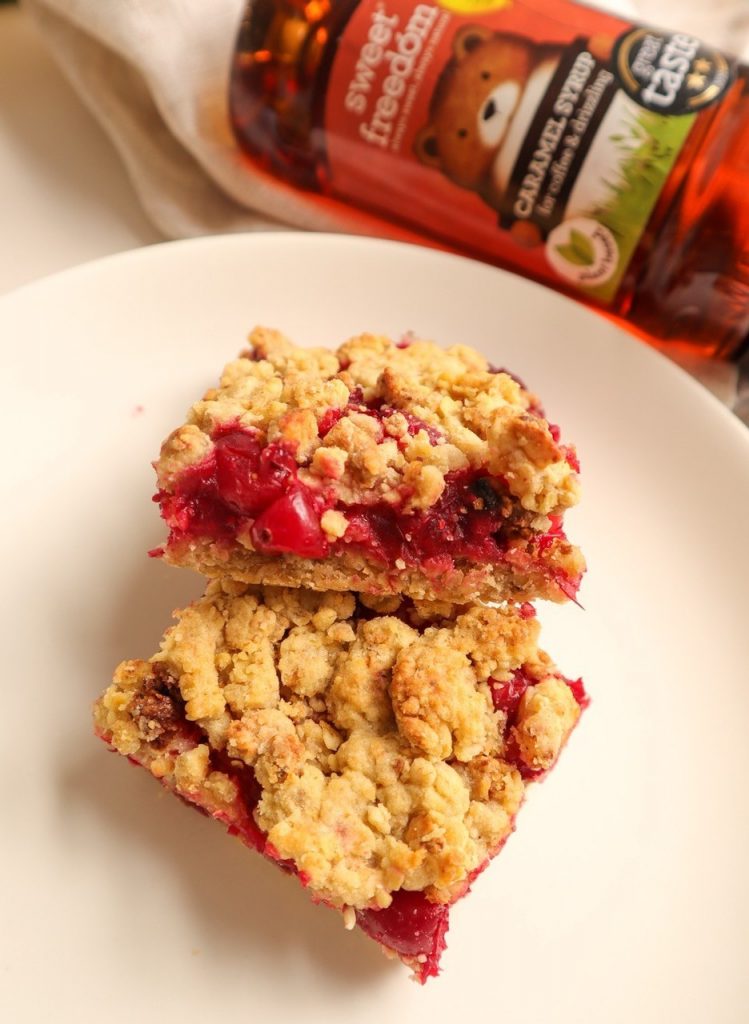 Ingredients
For the base and topping:
150g oats
50g ground almonds
1/2 tsp baking powder
55g vegan butter, melted
For the chia jam
150g berries – we suggest strawberries and cranberries
1 tbsp chia seeds
1 tbsp Sweet Freedom Caramel Syrup
Method
Start by making the chia jam. In a saucepan over low heat, mash the berries with a fork, stir in the chia seeds and Caramel Syrup.
Remove from the heat and leave to rest for 10 minutes.
Preheat the oven to 180C and line a tin with parchment paper.⁠
Stir together the oats, ground almonds, baking powder, melted vegan butter and Caramel Syrup. ⁠
Pour two thirds of the mixture into the lined tin and press down firmly to form an even base layer. ⁠
Top with the chia jam and sprinkle over the remaining oat mixture.
Press down lightly and bake for 25 minutes.⁠
Allow to cool fully before removing from the dish and slicing into 10 squares.
Peach Melba Fool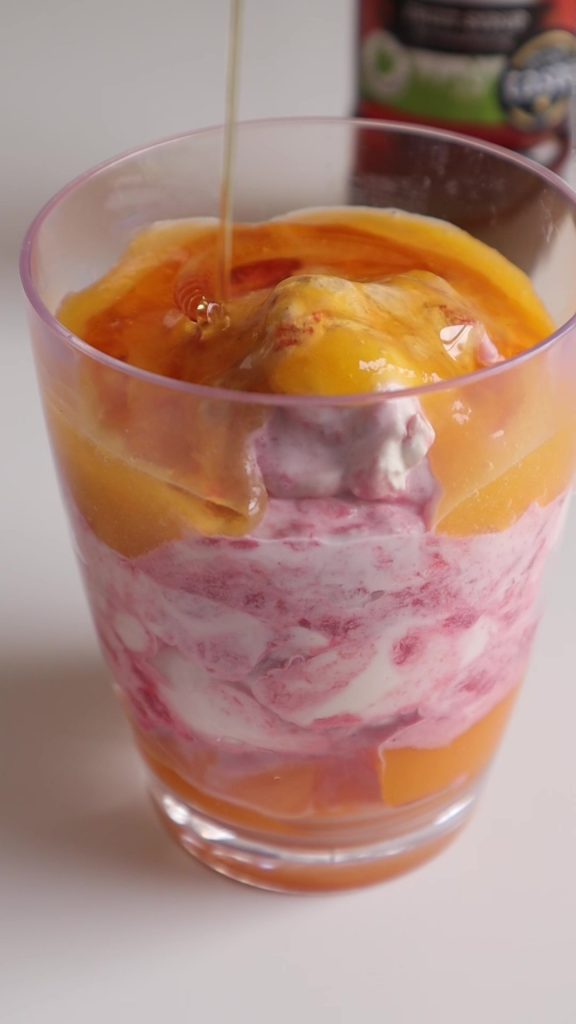 Ingredients
450g raspberries
3 tbsp Sweet Freedom Fruit Syrup
300ml plant-based double cream
100ml plant-based yoghurt
400g fresh peaches, sliced or drained tinned peaches, and purée half of them
1 tbsp chia seeds
Method
In a pan over medium heat, warm the raspberries with the Fruit Syrup until they turn soft to mash with the back of a fork. ⁠⁠
Pour the chilled cream and yoghurt into a large bowl and use a whisk (or electric beaters or a food mixer) to beat it until it stands up in soft, droopy peaks. ⁠⁠
Gently fold the cooled fruit into the whipped cream.⁠⁠
Put half of the peach slices into the bottom of 4 glasses, then layer with the cream, remaining peach slices, peach purée and a final drizzle of Fruit Syrup.
Chocolate Blueberry Oat Bars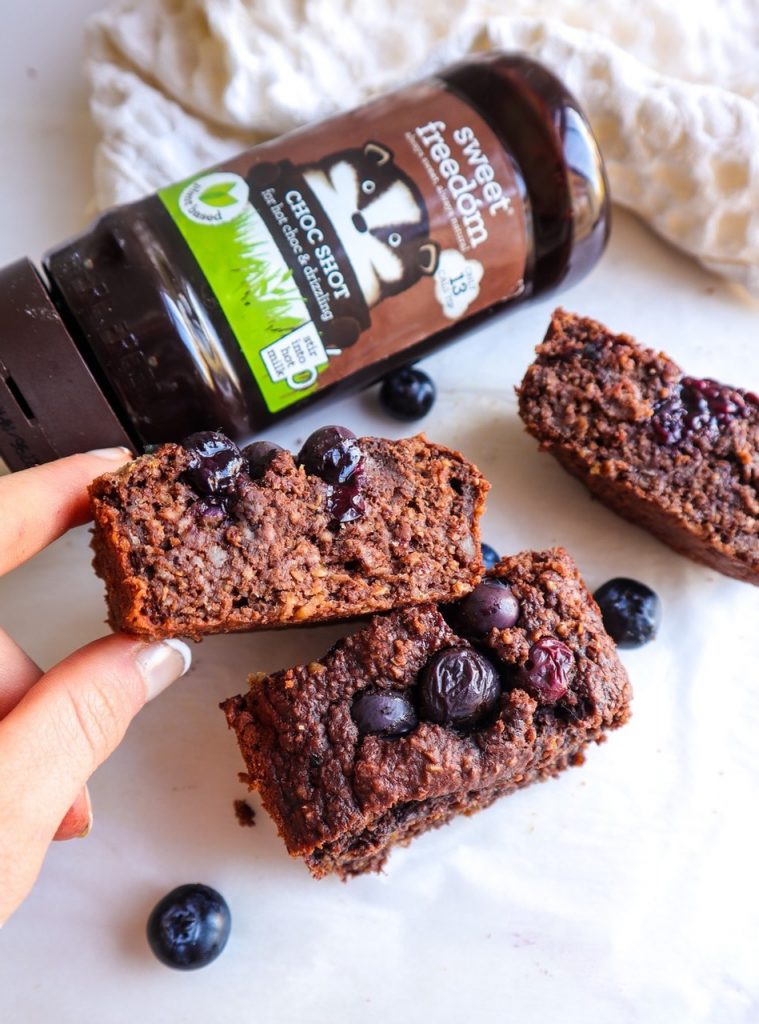 Ingredients
270g oat flour
240ml plant-based milk
1 tsp baking powder
150g blueberries
Method
Preheat your oven 180C.
In a large bowl, mix all the ingredients together apart from the blueberries. ⁠
Once well mixed, gently fold in the blueberries.
⁠Pour into a prepared loaf tin.
Bake for 35-40 minutes until cooked through.
Visit Sweet Freedom for more of its products and recipes.