Jade Jones is hungry for another Olympic gold medal. Here, she chats her biggest inspiration, mental preparation and what she eats to fuel tough training sessions.
What is your daily routine and what role do supplements play in this?
"I train Monday to Friday, usually twice a day from 9 until 5. It's very intense and takes a big toll on my body, so it's important I get the right amount of recovery and fuel correctly. I make sure I have a balanced diet and I also take my Bioglan supplements, such as the Bioglan Active Curcumin each morning to help fight inflammation as well as protein shakes after training to help recovery."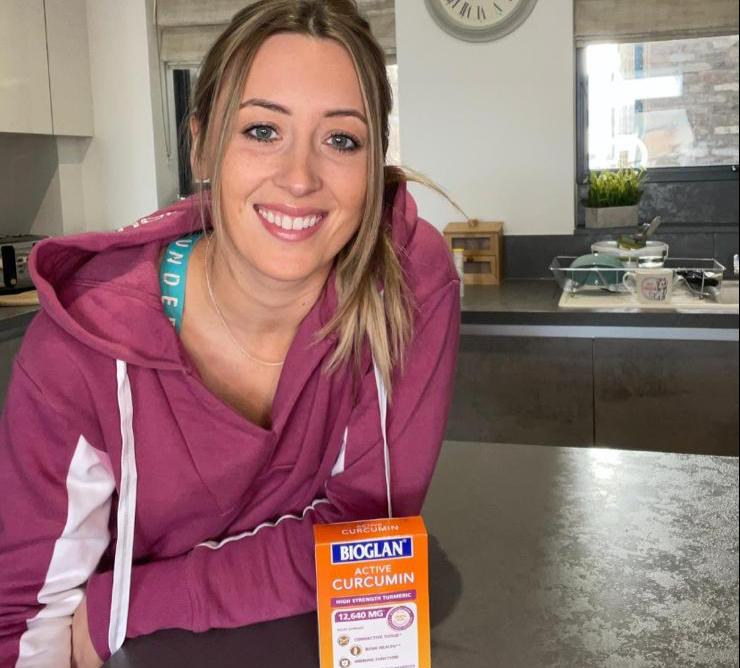 What do you eat to fuel your training?
"I make sure I have enough protein at the right times and use protein shakes after training, have carbs before training to help fuel sessions and generally some fruit and veg throughout the day to try and keep healthy. My favourite meal is brunch on a weekend where I've got more time and I'll make sourdough toast, avocado, smoked salmon, eggs and obviously a coffee!"
Can you give us an example of your workouts?
"I obviously do a lot of Taekwondo-specific skills and training which is sparring and kicking pads etc. Then there's a lot of general conditioning in addition to taekwondo specific training, so some weeks I do cardio-focused work which is some longer distance running and cycling, whereas other weeks it'll be more explosive and we do higher-intensity workouts where it's short sprints and short recovery. Given Taekwondo rounds are two minutes, I often replicate that and do two minutes of HIIT, short rest then go again. Finally, I do a lot of lifting weights (mainly squats), core work and plenty of stretching."
How important is it that young girls participate in sport?
"Very! I can't stress this enough: sport is for everybody."
Who inspires you?
"Honestly, I know how hard it is to be a professional athlete, what it takes and the commitment involved so I find every athlete inspiring."
How do you relax/switch off?
"I love relaxing by taking a nice bath and going to a spa. I also like to put my feet up and watch TV – I've just finished watching the Kingdom on Netflix which I loved and also playing FIFA, which I'm not too bad at now!"
Olympian Jade Jones has partnered with leading supplement brand Bioglan to launch the Bioglan Pit Stops – free, virtual health consultations with a leading wellness expert to help you fine-tune your health. Click here to book a virtual Pit Stop and receive a free supplement from the extensive Bioglan range, tailored to your needs.