Becoming healthier doesn't need to be one big dramatic lifestyle overhaul. The easiest changes to stick to are the simplest ones. Whether that means consuming less meat, choosing wholegrain carbs over their white counterparts or even just upping your intake of leafy green vegetables, there are plenty of ways you can tweak your diet to give your health a boost, as nutritional therapist Kate Delmar-Morgan (ion.ac.uk) explains.
Quinoa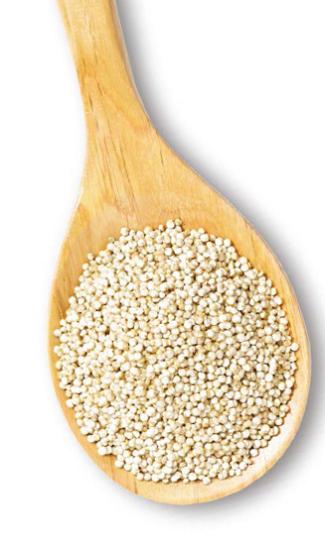 "Quinoa makes a wonderful replacement for couscous, long grain and Arborio (risotto) rice," says Kate. "While it may take a bit more time to cook, it is a complete source of protein – containing all nine essential amino acids – and is packed with fibre, vitamins and minerals. You can use it cold for salads or warm with tagines like you might do with couscous. By adding herbs, finely chopped vegetables and cooking it in a little stock, you can give it a more intense flavour."
Cauliflower rice/pizza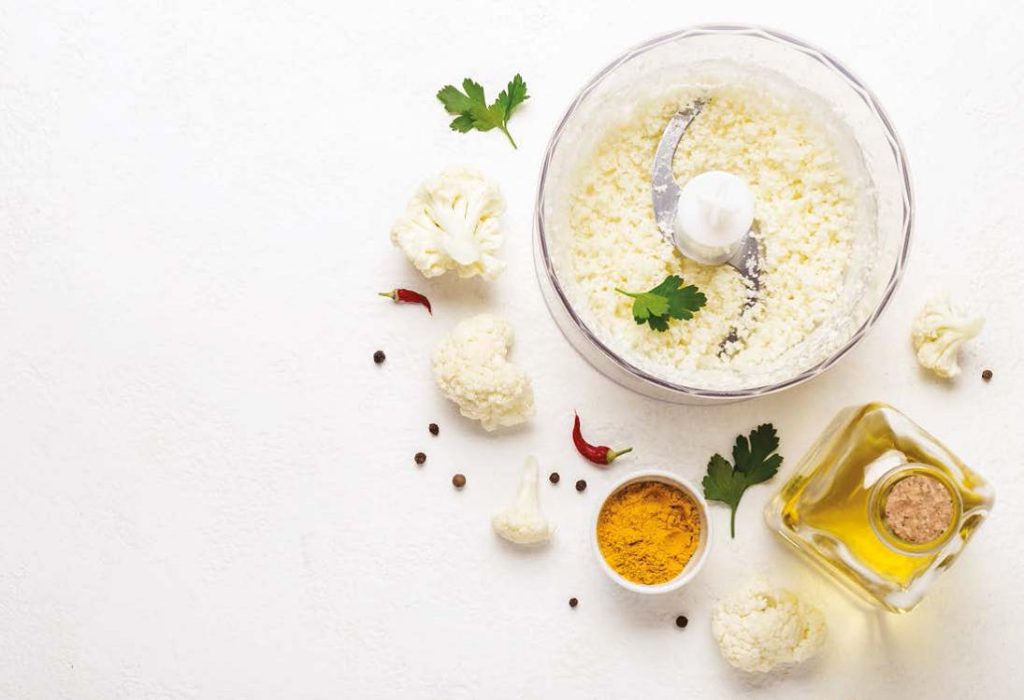 "Cauliflower is another useful ingredient and you can use this to replace rice by either grating or blitzing it in a food processor and placing into a frying pan, cooking it gently with a bit of coconut oil or stock until it's soft," explains Kate. "You can also use cauliflower to replace a flour pizza base by grating or blitzing it, cooking it for five minutes and then squeezing all the moisture out of it with a clean tea towel. Mix with 100g of ground almonds, two beaten eggs and some dried Mediterranean herbs. Line a baking tray with baking parchment and grease with oil. Place the cauliflower mix into the centre of a baking tray lined with greased baking paper, then spread out into a circular shape. To make a 'crust', just make it a little thicker at the edges then bake in the oven for 15-20 minutes until golden. Then you can add your yummy topping and heat up in the oven. Cauliflower is a cruciferous vegetable and contains lots of gut-friendly fibre and immune-boosting vitamin C. Replacing a normal pizza base with cauliflower helps to reduce your intake of commercial white wheat flour and is a lovely low-carb option for an evening meal – and a neat way to increase your overall daily vegetable intake."
Kale crisps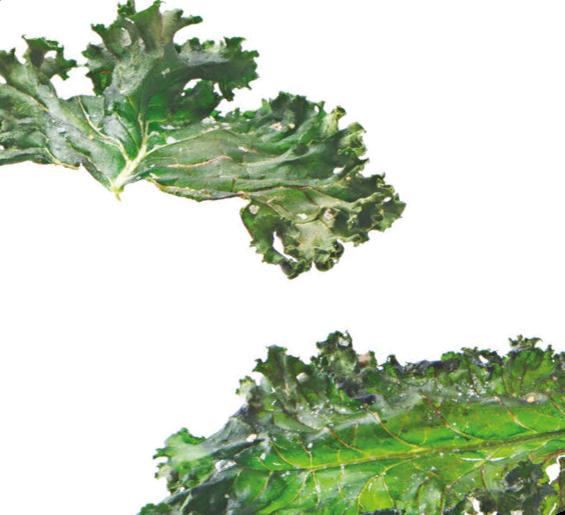 Kale crisps are a fabulous potato crisp replacement and are tasty and simple to make. "Cut the leaves from the kale stalks and then rip the leaves into smaller bite size pieces," says Kate. "Massage with olive oil and spread out onto a baking tray – bake in the oven for 10 minutes on 180C/350F/Gas 4. Then add a little sprinkle of salt before serving. Kale is another cruciferous vegetable containing fibre, vitamins C and K, iron and calcium. Unlike commercial crisps, homemade kale crisps aren't ultra-processed either, so won't contain any added sugar, salt, fat or preservatives which have been linked with obesity, type 2 diabetes and high blood pressure."
Lentil bolognese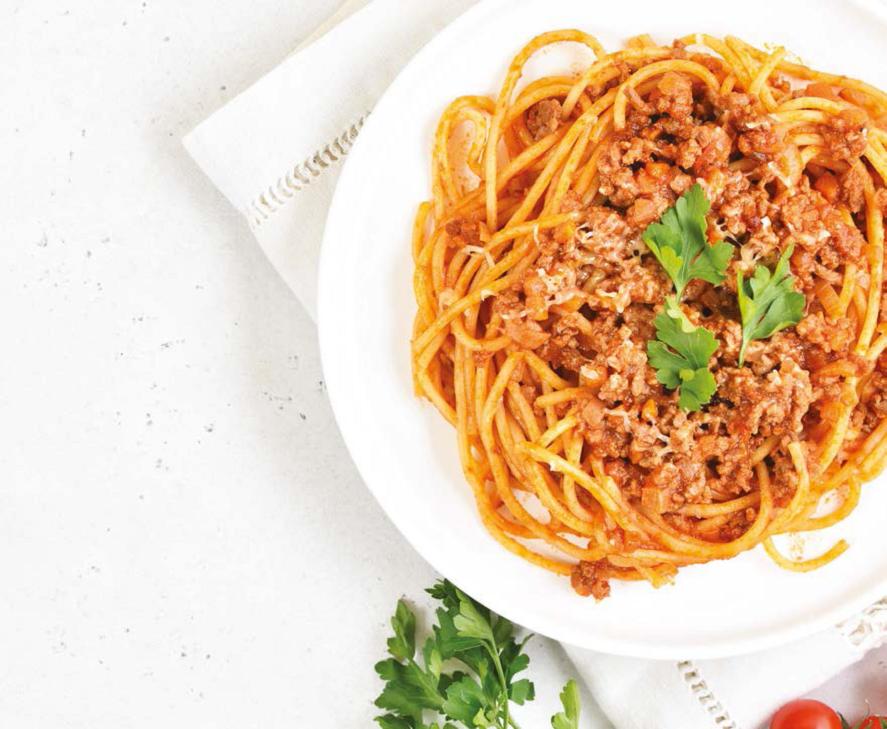 "One way of reducing your consumption of red meat is to use puy lentils in place of beef or lamb mince in a shepherd's pie or Bolognese sauce," says Kate. "You can still include all the usual ingredients (think: onions, carrots, tomatoes and mushrooms) but just replace the mince with dried puy lentils and cook them up with the vegetables for around 25-30 minutes. Lentils provide a good source of protein to support energy balance and are full of fibre to benefit the overall health of your gut.
Courgetti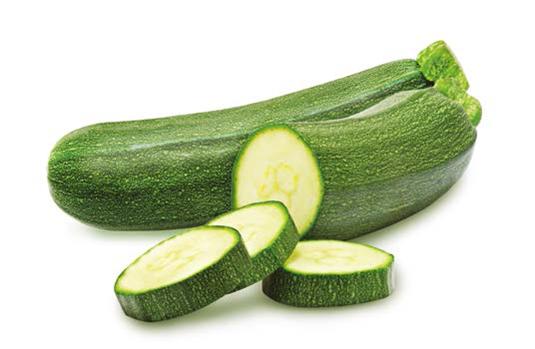 Another way of increasing your vegetable intake is to use courgetti or courgette strips to replace spaghetti or linguine. "Use a vegetable peeler to peel strips of courgette and blanch them in some boiling water for a couple of minutes before heaping over some delicious Bolognese sauce," says Kate. "Again, this is a lower carbohydrate option than pasta and also increases your daily intake of vegetables. Courgettes have a high-water content, so they can support your hydration. They also contain potassium, which may help to support heart health."
Root veg mash
Scoring high on the glycaemic index (GI), potatoes – particularly when mashed – release sugar quickly causing a rapid rise in blood sugars, followed by a subsequent 'crash'. "Swapping your favourite mash potato to a lower GI option made from sweet potato or celeriac can make you less inclined towards winter hibernation," says Kate. "Sweet potato is also an excellent source of beta-carotene, an antioxidant which the body converts into vitamin A to support healthy skin, immune health and vision."
Creamy cashew sauce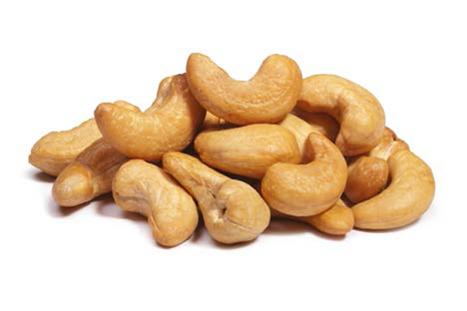 Blitzed cashew nuts can make a healthy alternative to a creamy pasta sauce. "Just soak 150g of cashew nuts for a couple of hours and then blitz up in a food processor with 473ml of water or stock and a garlic clove," advises Kate. "Add extra ingredients to draw out the flavours, such as pesto or chilli flakes. Heat and dollop over some of the lovely courgette pasta mentioned to the left! This creamy sauce is a great vegetarian or vegan option for pasta. Nuts are a good source of vegetarian protein and healthy fats, which contribute to a varied nutrient intake. They are also high in fibre which helps to support gut health and have an abundance of minerals, such as magnesium, which is required by every cell in the body."