The We. HEAR 1 outdoor Bluetooth speaker (from £99, we-by-loewe.com) is nothing short of impressive. As an avid music enthusiast, I've had the pleasure of testing several portable speakers, but this one stands out as one of the best in its class. From its innovative design to its exceptional performance, the We. by Loewe speaker delivers an outstanding audio experience. 
One of the most remarkable features of this speaker is its unique shape, which is designed to provide 360-degree sound. This means that no matter where you place it, you can expect a uniform and immersive audio experience. Whether you're indoors or outdoors, the We. by Lowe speaker ensures that your music fills the space with rich and clear sound. This means it's great for indoor workout sessions, or even outdoor meditation moments.
Another standout feature of this speaker is its impressive battery life. With up to 12 hours of playback on a single charge, you can enjoy your music all day long without worrying about constantly recharging it. This is especially convenient for outdoor gatherings or extended listening sessions.
The speaker's water-resistant design adds to its appeal. While it wasn't tested it in heavy rain, it handled a light drizzle without any issues. This feature provides peace of mind, making it suitable for poolside parties, beach outings, or camping trips where exposure to moisture is a concern.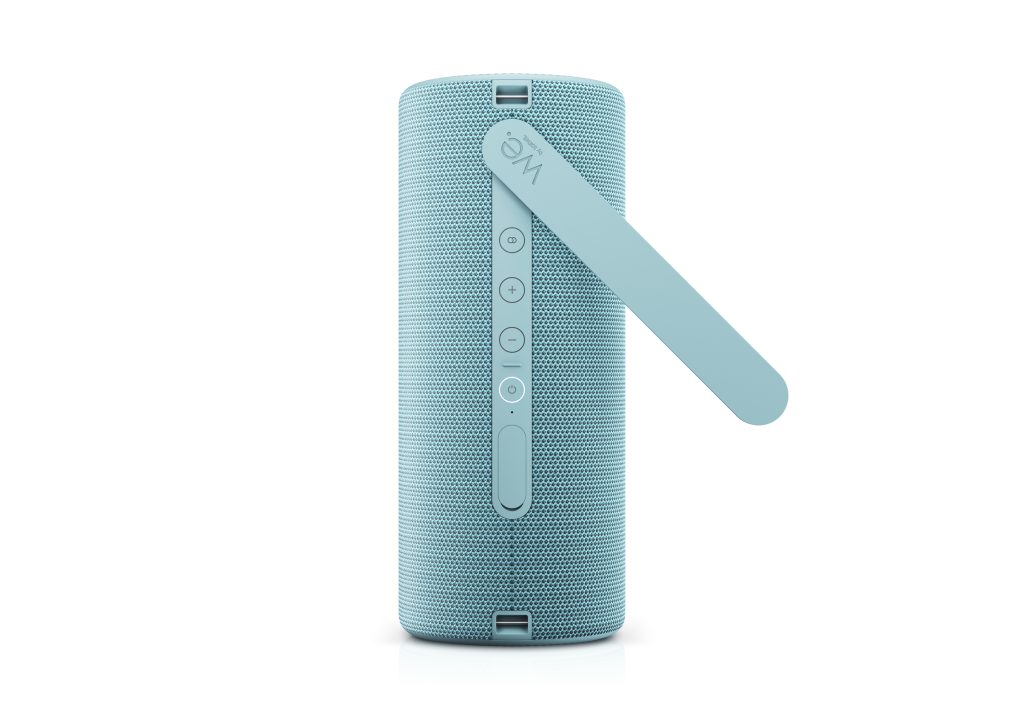 Connecting the We. HEAR 1 speaker to smart devices is a breeze. The Bluetooth pairing process is seamless and hassle-free, allowing you to quickly connect your smartphone, tablet, or other devices. The speaker also has an impressive wireless range, ensuring a stable connection even when your device is not right next to it.
Despite its compact size, this mini speaker delivers BIG sound. The audio quality is impressive, with clear highs and deep, punchy bass. It's perfect for both casual listening and up beat workout sessions, and it can easily fill a room with music that sounds vibrant and full-bodied.
In summary, the We. HEAR 1 outdoor Bluetooth speaker is a game-changer in the world of portable audio. With its 360-degree sound, extended battery life, water-resistant build, and effortless pairing, it's the ultimate choice for music aficionados on the move. Whether you're unwinding in the bath having a picnic in the park, or simply chilling at home, this speaker guarantees an extraordinary audio experience. I wholeheartedly recommend this We. by Loewe speaker to anyone seeking a dependable and top-tier portable audio companion.