With winter upon us, wellness teas are on the rise as people look to the power of a good brew to help restore, revive and nourish. But with so many blends on the market, what should we look for to help us stay feeling on top?
Whether you're looking for a morning energy kick, an immune-boosting pick me up or a night-time relaxer, Natural Benefits from Ahmad Tea has got you covered. The Great Taste award-winning collection of herbal and green tea infusions with added vitamins and botanicals has been created to help you feel good and stay nourished throughout the day, when you need it most.
Here are six of the best wellness teas to try now
The immune booster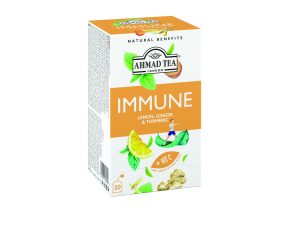 Give your immune system a little love and aid your body's natural defences with 'Immune' from Ahmad Tea. This wonderfully vibrant brew is created with a punchy base of nettles and liquorice root, with zesty lemongrass, fiery ginger and warming turmeric for a wholesome, earthy boost. The blend is completed with natural vitamin C to support the immune system – the perfect invigorator.
The soothing one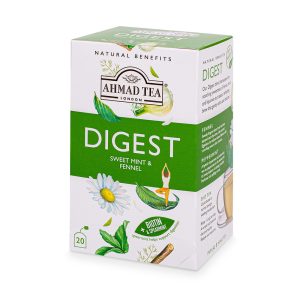 With its cleansing blend of mint, liquorice, fennel and biotin (aka vitamin H), 'Digest' from Ahmad Tea (2 Great Taste Stars!) is a deliciously minty herbal tea to help soothe and restore. To craft this blend, spearmint and peppermint (used for centuries as a natural digestion remedy) are combined with liquorice root and fennel for their sweet aniseed notes. But it's the addition of natural biotin that really elevates the digestive powers of this tea. A complex B vitamin, biotin helps the body convert food into energy, which in turn can contribute to a healthier metabolism, meaning this blend not only refreshes the taste buds, but can also help give long-lasting TLC to your tummy.
The energiser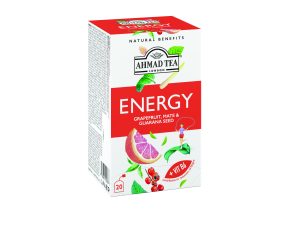 Sometimes we all need a little help to 'get up and go'… 'Energy' from Ahmad Tea has been created to help you do just that. A bold blend of caffeine-rich mate, mint, grapefruit and lemongrass, plus vitamin B6 (which can help reduce tiredness and fatigue) makes for a truly invigorating cuppa.
The relaxer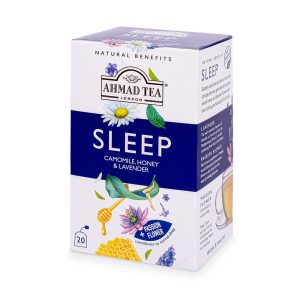 We all know that good sleep is essential for a healthy body and mind. That's why Ahmad Tea created their Sleep infusion. With 2 Great Taste Stars, this light yet luxurious blend of calming camomile, fragrant lemon balm, soothing lavender and passion flowers, helps to soothe and relax. The secret lies in the dried honey pieces that melt into the infusion, bringing a delicious, comforting golden sweetness to help you relax and wind down.
The stimulating one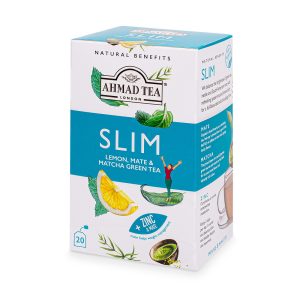 Give yourself (and your metabolism) a boost with the deliciously rejuvenating 'Slim' infusion from Ahmad Tea. Metabolism-boosting matcha and zinc blend with cleansing mint, lemon balm and caffeine-rich mate to create a naturally stimulating and supportive brew.
The refresher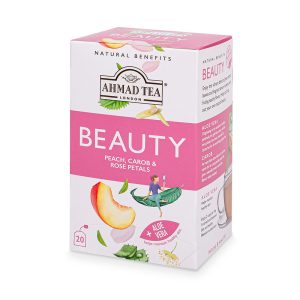 Not had your beauty sleep? Don't worry. Ahmad Tea's 'Beauty' Infusion will help you regain your natural glow. Soft, juicy peach and luxurious aloe vera blend with lemon verbena and carob to deliver a naturally sweet and enriching herbal tea. It makes a lovely cuppa for any time of day, to help refresh and rejuvenate you in style.
Ahmad Tea Natural Benefits blends are available to buy now from uk.ahmadtea.com.RRP £3 per pack of 20.