FOMO sucks. We've all been there – that feeling of having to miss out is never a nice one, but when it comes to missing out on your favourite foods because of an intolerance? That's a hard pill to swallow.
According to supplement brand EatEnjoy, a whopping 70 percent of us are missing the foods we're intolerant or sensitive to – with 40 percent of us desperate to tuck into our favourite foods again without discomfort, and a further 30 percent of us saying we've learnt to go without, or found alternatives to eat.
At the same time, 21 percent of us are "just putting up with it" – we're sitting back and accepting we'll feel pretty awful post-meal. Plus, only eight percent have found a solution that works.
The only upside to these worrying statistics? This means we're not alone. There's a whole community of people out there searching for ways to beat the bloat and stop missing out on the foods they love. Some of whom have discovered the possibilities of trying a digestive enzyme supplement.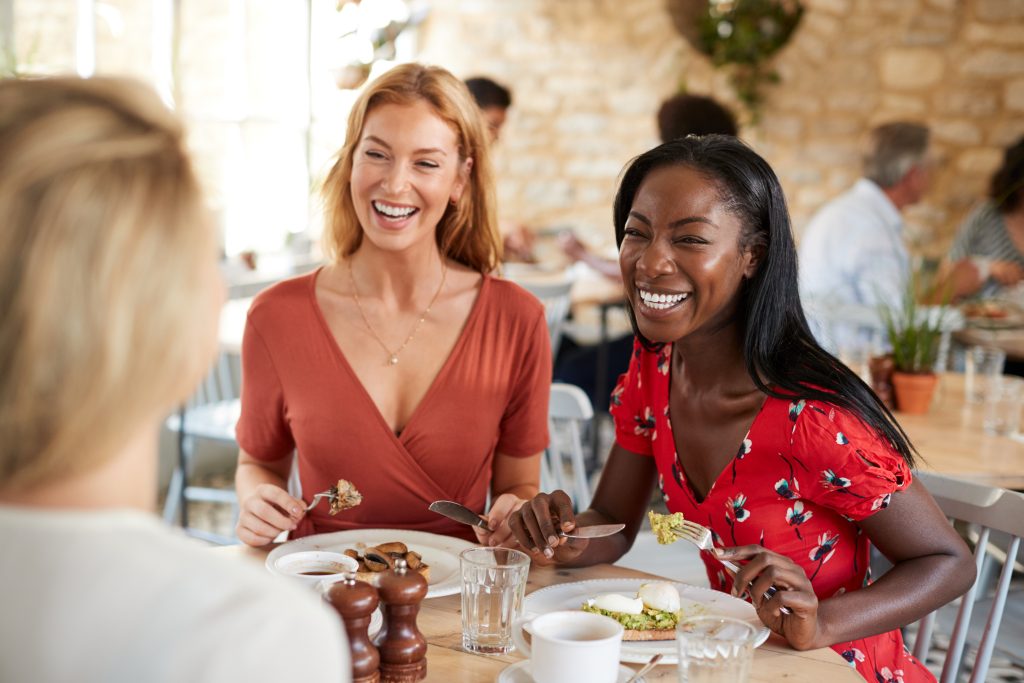 Digestive enzymes 101
Digestive enzymes break down food derived fats, carbohydrates, and proteins into smaller substances that our bodies
can use. Although the body produces its own digestive enzymes, these may not be enough to completely break down cooked or processed foods.
During cooking and processing, the natural enzymes present in raw foods are destroyed. The good news is that there is a way to top-up your enzymes and help to optimise the digestion process – by taking a digestive enzyme supplement like EatEnjoy.
Is it right for me?
When trying to take control of your food intolerance, trying EatEnjoy digestive enzymes could be that first step to beating the bloat and making food FOMO a thing of the past.
But if you're wondering whether they're right for you (or if they even work), take a look at these real-life testimonials from intolerance sufferers who have been able to enjoy their favourite foods again:
Kieron J: "I was sceptical when I first saw the product advertised but I thought, why not give it a go. I had a holiday coming up and going out to dinner can be awkward and embarrassing (always having to be that person asking if they have gluten-free options). Taking this tablet is a god-send. I know it's not a long-term solution and it won't mean I'll eat gluten foods all the time, but it allows me to be more flexible when eating out and socialising."
Hayley C: "I took EatEnjoy Glutalytic on a two-week trip to Japan. I ate gluten three times a day, every single day for two weeks and I had no reactions at all. EatEnjoy enzymes are an absolute lifesaver!"
EatEnjoy customer: "These were bought for my husband, who is very sensitive to gluten. He's a chef and loves eating (bread and pizza being his favourites). He first tried EatEnjoy out on a 16-inch pizza, go big or go home he said! He ate the whole thing. He didn't get any bloating, chronic gas or instantaneous toilet needing. Life changing! Would he recommend them? Yes, because it opens up lots of possibilities and makes life a little easier and offers more choice for him."
Try EatEnjoy for yourself and find foodie freedom. Available at Superdrug, Holland & Barrett, Tesco and online at eatenjoy.co.uk. Follow on Instagram at @EatEnjoyUK.