We often covet new dresses each time summer rolls around, or invest in new winter coats and jumpers when the seasons change. But how often do you replace your bra? Here, we speak to lingerie specialists Anita to find out the importance of wearing bras and the best bras that cater to women's individual needs.
The best bras for your needs
Wearing a bra is a rite of passage for many women. But while it may be tempting to buy cheap bras for convenience, wearing a good-quality, well-fitted bra is incredibly important. More importantly, a bra should cater to your individual needs. That means that whether you exercise regularly, are breastfeeding or have recently had a mastectomy, you should find a bra that is comfortable and supportive.
You're probably wondering, 'why do women wear bras?' The breast is made up of fatty tissue and precious Cooper's ligaments which, once stretched, cannot be repaired. When it comes to exercise, this means that failing to properly support the breasts is unlikely to end well. ​What's more, many women choose to wear bras to avoid sagging, offer additional comfort, and give the breasts a better shape under clothing. For women who have had a mastectomy, post surgery bras can also help to improve self-confidence.
Choosing the right sized bra is also incredibly important. In fact, wearing the wrong sized bra can actually cause more harm than good. Get fitted by a trained bra fitter to find the right size for you. If you can't get to a lingerie store, then you can use the online bra calculator at Anita.com to work out your optimum size.
5 of the best bras
Anita has been making women's lingerie for 135 years. The award-winning, family-owned lingerie and swimwear specialist certainly knows a thing or two about bras. In fact, many of its bras have won awards for their superior design detail.
Anita has five separate brands: Anita, Rosa Faia, Anita Maternity, Anita Care and Anita Active. All of the collections are designed to serve the differing needs of women throughout their lifetime. The product lines appeal to very different target groups, offering everything from everyday lingerie and supportive sports bras to plus size bras. But what they do have in common is excellent fit, optimal comfort and outstanding quality. Here are five of the best bras in Anita's collection that offer ultimate support.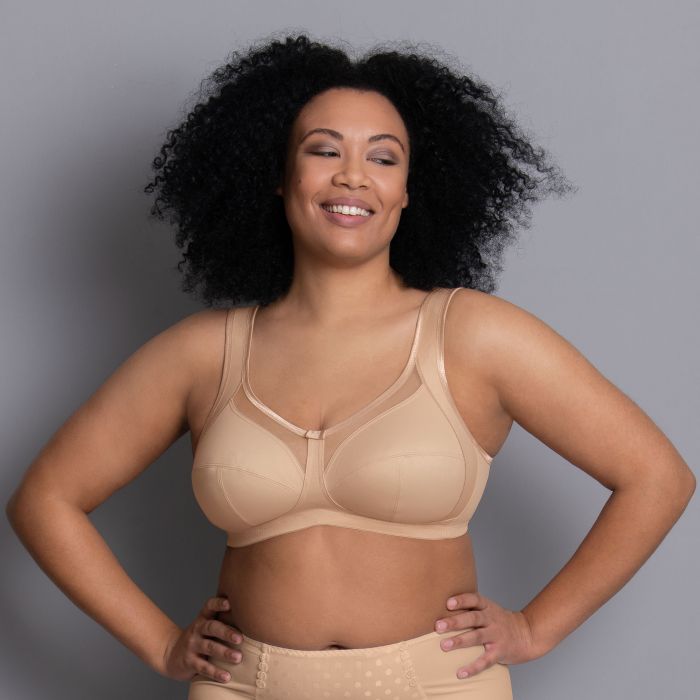 Anita swimwear and lingerie are timeless, stylish pieces that you can comfortably wear all day long. Expect sophisticated styles that boldly stand out from the crowd. In the CLARA Comfort Soft Bra, the four section-cup with side sling and adjustable comfort straps offer support through to cup size H and 52 back size. Made of fine microfibre, the material snugly sits on the skin without restricting movement.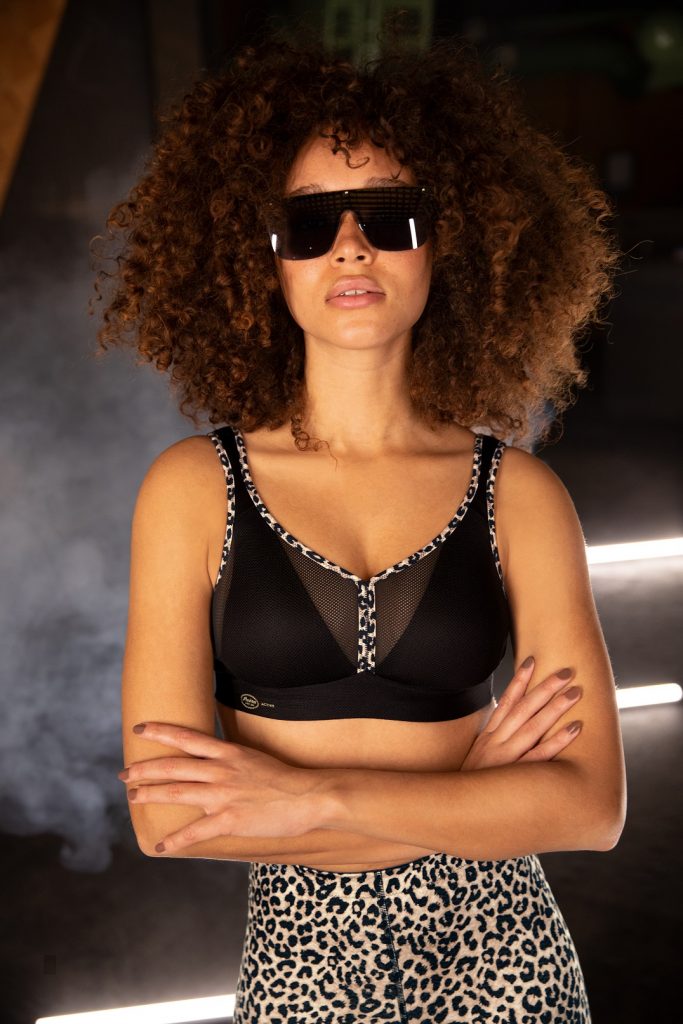 Never underestimate the importance of a good-fitting sports bra! This will offer support and comfort as you move and train. We know what you're thinking, though: don't cheap bras still do the job?
Well, like everything in life, you get what you pay for. The award-winning Air Control DeltaPad is one of the best sports bras in the UK. It even came Highly Commended in the 2021 Health & Wellbeing Awards! Inside, the triangular DeltaPad is anchored in three places. That means it effectively pins the breast to the chest wall, restricting movement during exercise. What's more, the seamless terry towelling cup and under-band as well as the powerful light mesh overlay allow air to circulate and remove moisture away from the skin. The covered seams mean you don't experience painful chafing. In addition, the padded and adjustable straps offer a comfortable weight distribution and perfect fit.
Rosa Faia is a luxurious lingerie and swimwear brand with a selection of underwire and non-wired bras. Sold mainly through high-end lingerie boutiques, the brand specialises in gorgeous styles up to a J Cup. The SELMA Big Cup with Underwire combines a delicate design with functionality. The underwire bra supports larger cup sizes while the feminine strap details create a charming look with a luxurious feeling.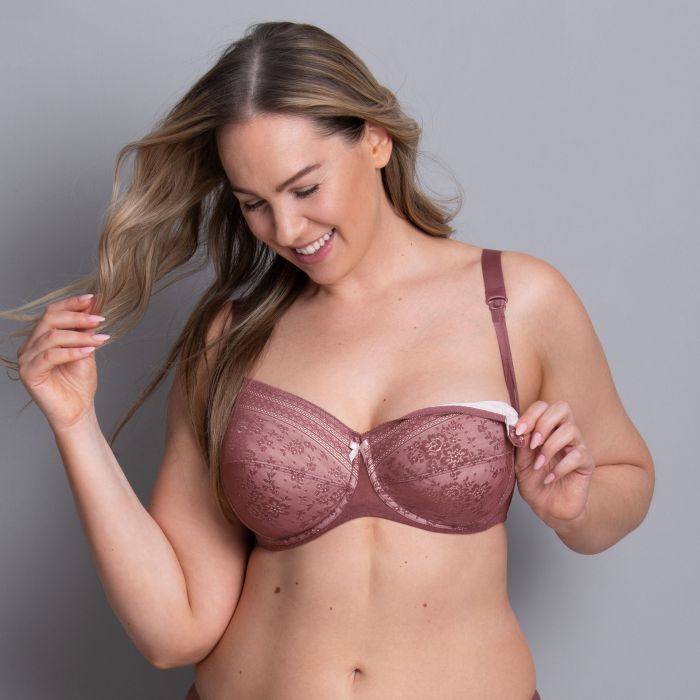 As the name suggests, Anita Maternity is a nursing brand with pretty, feminine and functional nursing and maternity bras. The collection includes wireless pregnancy bustiers, as well as seamless, underwire and wireless nursing bras. The FLEUR Underwire Nursing Bra offers full nursing stability and support right into the straps. Available through to a J cup, it features soft, floral lace detail for a pretty and functional nursing bra.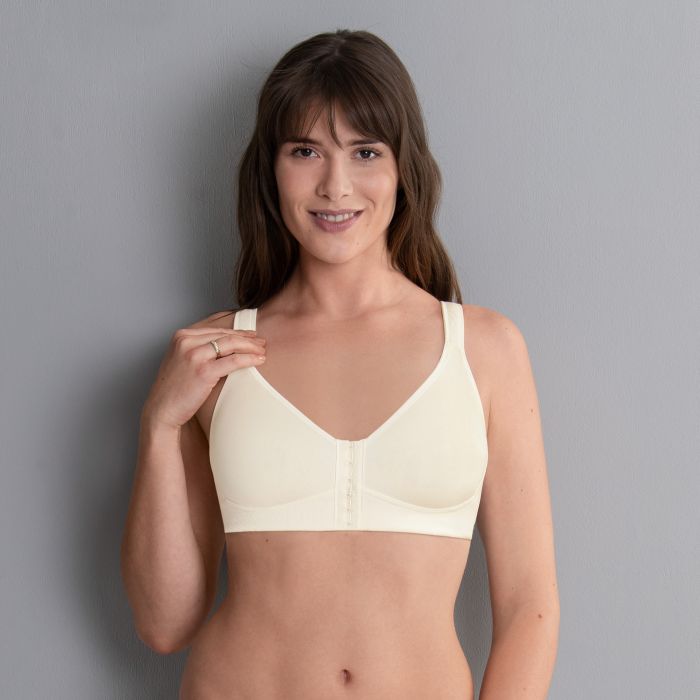 Anita Care looks after your post-surgical needs to restore curves and confidence. If you have had breast surgery of any type, Anita Care offers super comfortable, well-fitting bras for each step of your journey. The SALVIA Front Closure Wire-free Mastectomy Bra offers a front fastener and breast form pockets on both sides. The seamlessly pre-shaped cups make them particularly suitable for wearing during and after radiation therapy. In addition, they help to prevent lymph congestion in the side underbust area and feature soft towelling on the straps and underbust.
To find out more about Anita and shop the brands, visit anita.com