During the many lockdowns of the past year, lots of us found ourselves putting down our make-up bags and going au naturel while working from our bedrooms and kitchen tables. And, while restrictions have lifted and things have started to return to some kind of normal, it seems our love of barely-there make-up is here to stay – in fact, Pinterest searches for 'natural everyday make-up' have increased by 180 percent. "Skin first, makeup second is the phrase for 2021!" agrees Dr Preema Vig, medical director of the Dr Preema London Clinic (drpreema.com). "Many people are now looking to treat their skin so they can go make-up free, or wear minimal make-up and have a natural glow rather than a 'filter' effect." So, if that's you, listen up. We've called in the experts and ransacked the skincare shelves to deliver the best tips and products for you to achieve a radiant complexion. Glow for it!
Mask up
"When it comes to feeling confident make-up free, there's nothing quite like the feeling of hydrated, plump skin," says Hayley Hems, leading skin specialist and founder of HH Skin, Mayfair (hhskin. london). "Drinking plenty of water is very important but topically applying a hydrating face mask will help the topical layer of your skin feel softer and brighter. Hyaluronic acid is one of the most hydrating ingredients so be sure to look out for it when purchasing a face mask. Ideally, you want it to be in the top three ingredients on the packaging."
H&W Likes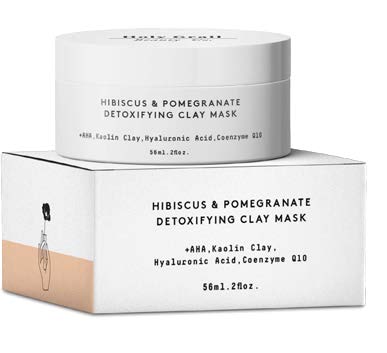 Holy Grail Beauty Co. Hibiscus & Pomegranate Detoxifying Kaolin Clay Mask, £16.99, holygrail-beauty.com
Make SPF your new BFF
"Sunscreen is your real miracle anti-ageing and dullness potion and is the most important part of any skincare regime," says Dr Sasha Dhoat, consultant dermatologist at Stratum Clinics (stratumclinics.com). "High SPF, high UVA-rating sunscreen, April to October, coupled with vitamin D supplements, is the best investment to prevent ultraviolet-related damage and undeniably the best singular use of pennies with regard to optimising a youthful, more evenlypigmented and wrinkle-free complexion."
H&W Likes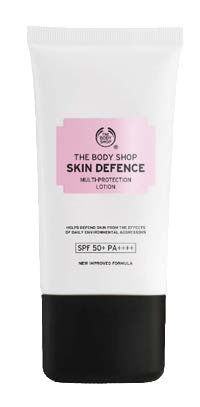 The Body Shop Skin Defence Multi-Protection Lotion SPF 50+ PA++++, £22, thebodyshop.com
Cleanse away
There's been a lot of debate about the benefits of double cleansing, but for Charlene Stoker, head of education at IMAGE Skincare (imageskincare.co.uk), it's key to a healthy, natural looking complexion. "Double cleansing ensures that you remove everything from your skin that's accumulated over the course of the day – whether that's dirt, pollution or makeup," she says. "These things can build up, making your skin look dull and preventing other products from penetrating."
H&W Likes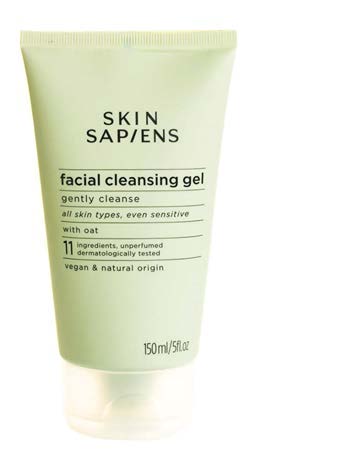 Skin Sapiens Facial Cleansing Gel, £7.99, hollandandbarrett.com
C the difference
"Vitamin C is important all year round," says Dr Dhoat. "It's one of the big-player antioxidants against sun damage, performing an important part in skin regeneration, supporting the production of collagen and elastin and combating dullness by improving the skin's ability to retain moisture, in addition to proven skin brightening properties. As vitamin C degrades quickly, especially when exposed to sunlight, it's often combined with ferulic acid, which helps stabilise vitamin C, while also increasing its photoprotection. When your vitamin C product turns brown, bin it because its super-power properties are spent."
H&W Likes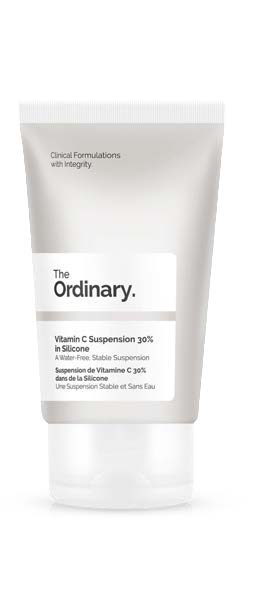 The Ordinary Vitamin C Suspension 30% in Silicone, £5.80, boots.com
Scrub, scrub, scrub
"Add in a gentle exfoliation skincare step, such as alpha-hydroxy acid (AHA), to increase the rate of exfoliation of the skin surface, promote cell turnover, and improve the texture and clarity of skin by boosting its thickness and stimulating collagen," says Dr Dhoat. "Removing those dead skin cells reduces dullness and moves skin towards that coveted glow."
H&W Likes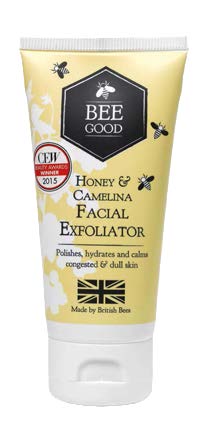 Bee Good Honey & Camelina Facial Exfoliator, £11, beegood.co.uk
Try ceramides
"Ceramides are naturally-occurring lipids (fats) that are found in high concentration in the upper most layer of the skin, the stratum corneum," explains Dr Dhoat. "Your skin cells are the bricks and ceramides the mortar of your skin barrier, preventing moisture loss and protecting against pollutants and other environmental stressors. Ceramides are also one of the anti-ageing powerhouses, supporting the skins dynamic functions. Sun damage and age can reduce the effectiveness and latterly deplete the skin's natural ceramides, weakening that skin barrier, resulting in drier, rougher skin, wrinkles, irritation, redness, and visible signs of dehydration. Anyone with dry skin, as well as those interested in anti-ageing skin care, should look for moisturiser or cleanser containing ceramides."
H&W Likes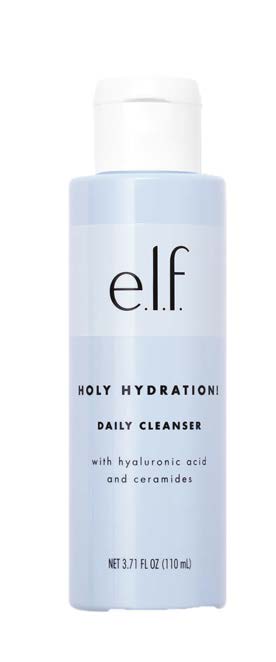 e.l.f. Holy Hydration! Daily Cleanser, £6, boots.com
Use retinol
Also known as vitamin A, retinol is the reigning champion of the youthful glow in the skincare arena. "At home skincare products that contain retinol are beneficial for glowing skin," agrees Dr Munir Somji, chief medical officer at DrMedispa (drmedispa.com). "Retinol increases skin cell turnover and brightens and tightens the skin. As well as that, it's suitable for sensitive skin." That said, make sure you're vigilant about applying SPF during the day because retinol can make your skin more sensitive to damaging UV rays.
H&W Likes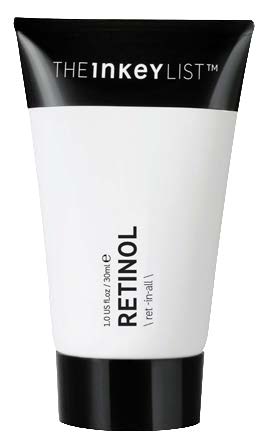 The Inkey List Retinol Serum, £9.99, cultbeauty.co.uk
Go for glow
"I like to use a tanning face mist so I don't have to expose my face to the sun, but I can still get a bit of colour to my skin," says Hayley. "I like UTAN's Tanning Facial Mist – it's perfect for those not wanting to wear heavy make-up but who still want to achieve a radiant look. Spritz yourself before bed and wake up sun-kissed! You won't even feel the need to reach for your make-up bag when you're wearing this product."
H&W Likes

Utan x Jamie Genevieve CBD Tanning Water Facial Mist, £17.99, superdrug.com