Like many of us, I always seem to be on the go – heading to the gym, office or out with friends with little or no time to spare in between – and so the idea of convenience always appeals to me. And, that's why I was so intrigued to try the Nutribullet GO Portable Blender (from £29.99, nutribullet.co.uk)
As a sleek, cordless portable blender, it's a must-have for anyone leading a fast-paced, health-conscious lifestyle. It boasts a compact and ergonomic design, making it the perfect companion for those always on the move and meaning that anywhere can be your next smoothie station.
One of the standout features that I really liked is the powerful battery that charges in under five hours, offering an impressive 20 blending cycles before needing a recharge. This means you can enjoy your favourite smoothies or protein shakes throughout the day without worrying about running out of power. The 370ml cup was just the right size for me too, ensuring that I made the perfect amount every time, rather than having lots of liquid left over at the end.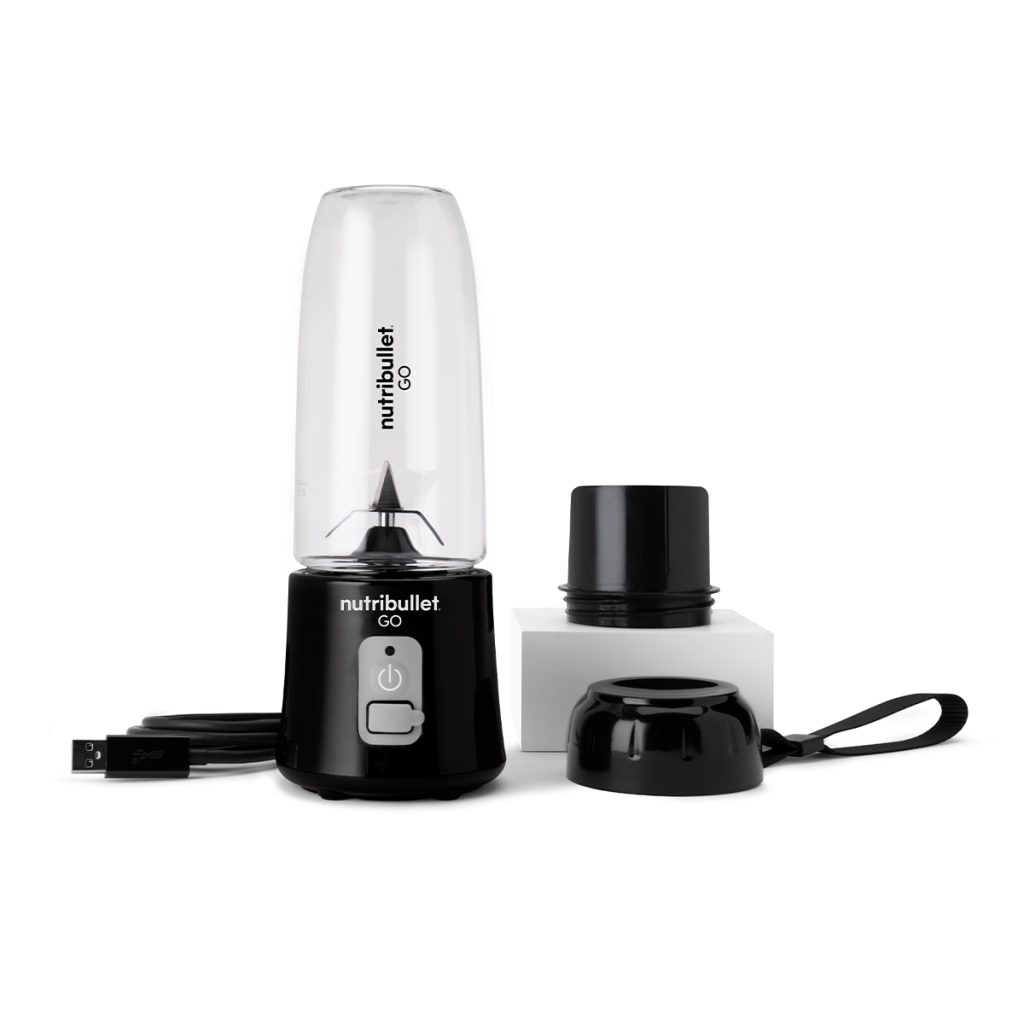 The blender's impressive 18000 RPMs guarantee that your smoothies come out silky smooth and bursting with flavour. This power is packed into a convenient size, making it ideal for personal use wherever you are. The base of the blender even comes with a blade protector, enhancing its portability and giving you the confidence to toss it into your backpack or bag without any concerns.
Designed with the active individual in mind, it really is tailored for life on the go. Its quick charging capabilities via the included USB cable ensure you're always ready for action and whether I plugged it into a mains adaptor or my laptop, I enjoyed a speedy recharge.
Moreover, this portable blender is a testament to Nutribullet's commitment to quality and durability. The leakproof and durable cups are lightweight and designed to withstand the rigors of daily use. You can rely on these cups not to crack or break, even when carried in your gym bag or handbag.
Safety is a top priority, and Nutribullet has integrated built-in safety features that prevent the blender from turning on unless properly assembled – which can always be a worry if you're a bit clumsy!
Summing all this up, I found the Nutribullet GO Portable Blender to be a reliable, powerful, and convenient tool for blending on the go. It seamlessly fits into your active lifestyle, offering high performance and durability, all in a compact and stylish package. With its exceptional features and Nutribullet's trusted quality, this blender is a must-have for anyone seeking delicious, freshly blended drinks wherever life takes them.