The Marshall Major IV headphones (£129, marshallheadphones.com) are a true gem in the world of audio accessories. With their stunning design, remarkable battery life, comfort, and user-friendly features, they stand out as an exceptional choice for music enthusiasts, and I loved them.
First and foremost, these headphones are incredibly easy to set up. With just a few simple steps, you can have them paired with your device and ready to immerse yourself in music. The user-friendly experience begins from the get-go.
One of the most impressive aspects of the Major IV headphones I found is their astounding battery life. With an astonishing 80+ hours of playtime on a single charge, these headphones outperform many competitors. You can enjoy days of uninterrupted music before needing to recharge, making them an ideal choice for long trips, commutes, or extended listening sessions.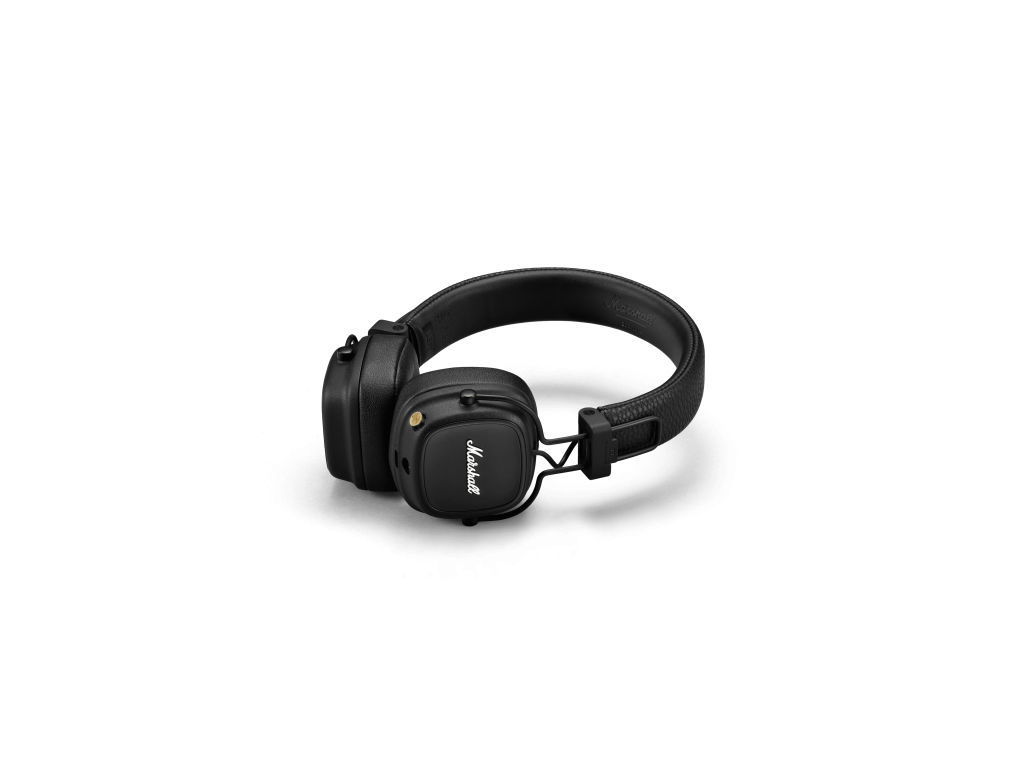 Comfort is key when it comes to headphones, and the Major IV excels in this department. They are ergonomically designed to be comfortable on your ears, even during extended use. Moreover, they stayed firmly in place, even when I was dancing to my favourite tracks. You can move freely without worrying about them slipping off.
The convenience of touch controls cannot be overstated. With a simple tap or swipe, you can manage your music, take or reject phone calls, and adjust the volume. The intuitive controls add to the overall seamless experience of using these headphones.
The Major IV headphones are not only fantastic in terms of performance but also in portability. They can be easily folded for compact storage, making them convenient to carry around wherever you go. This feature is perfect for travellers and those who are always on the move.
While some users may prefer voice control options, I find that the absence of it on these headphones is not a significant drawback. The ease of control through touch gestures more than compensates for the lack of voice commands.
The package included a long audio cord and a USB charger, ensuring I had the necessary accessories for a seamless experience. Additionally, the headphones are compatible with wireless chargers, although there is not one is not included in the box.
In my opinion, the Marshall Major IV headphones are a fantastic investment. They not only look stylish but also deliver an exceptional audio experience, with their unbeatable battery life, comfort, and user-friendly controls. If you're in the market for a reliable and high-quality pair of headphones, you won't regret choosing these nifty speakers for your music needs.