The BondiBoost Blowout Brush Pro (£67.99, lookfantastic.com) is more than just a hair tool; it's a game-changer that promises to revolutionise your daily hair routine. As someone who has struggled with achieving that salon-quality blowout at home, I was both sceptical and excited to try this all-in-one brush. To my delight, it surpassed all my expectations and has become an absolute essential in my haircare routine.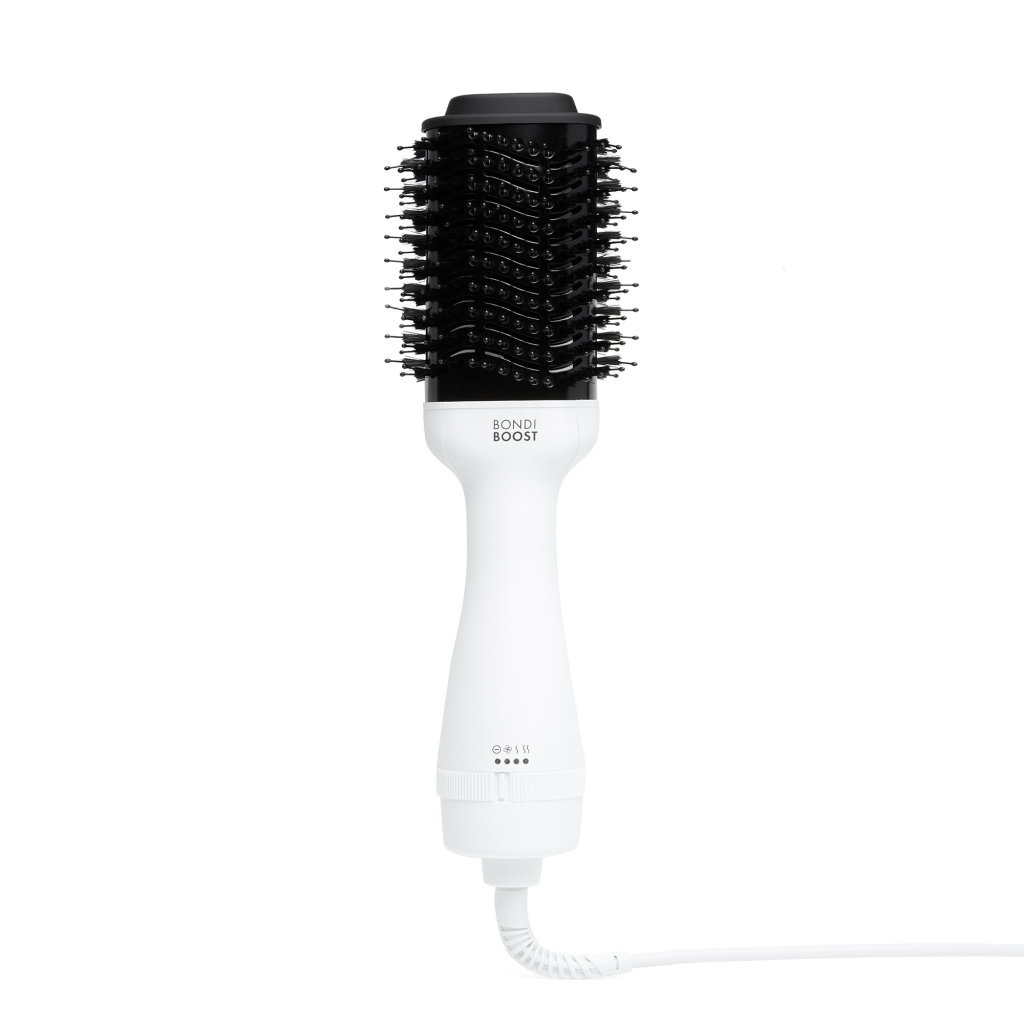 One of the most impressive features of the Blowout Brush Pro is its ability to cater to various hair lengths. Whether you have short and sassy locks or long, flowing hair, this brush delivers the perfect blowout every time. The large barrel size not only allows for quicker styling but also adds incredible volume to your hair, giving it that coveted salon-quality bounce and body. I was amazed at how effortlessly it transformed my hair, leaving me looking like I had just stepped out of a professional salon.
Another standout feature is the cord length, which is often overlooked but plays a crucial role in the usability of hair tools. The generous cord length offers convenience, ensuring that you have the flexibility to move around and style your hair without being tethered to a power outlet. It's a small detail that makes a big difference in the overall experience.
What truly sets the Blowout Brush Pro apart is its versatility. This brush works equally well on both wet and dry hair, eliminating the need for multiple tools in your haircare routine. Whether you're in a rush and need a quick touch-up on dry hair or prefer styling after a shower, this brush has you covered. The ability to seamlessly transition between wet and dry hair styling is a game-changer and makes it a must-have for anyone with a busy lifestyle.
Let's talk about the price point. A single trip to the hairdresser can cost a pretty penny, and that's not even factoring in the time spent waiting for your turn. The Blowout Brush Pro offers salon-quality results at a fraction of the cost. It's a one-time investment that pays for itself over and over again, saving you both time and money in the long run. In my opinion, this brush is a budget-friendly alternative to frequent salon visits without compromising on the quality of your hair styling.
The BondiBoost Blowout Brush Pro is a present that anyone would love to receive. Whether it's for Christmas, a birthday, or just to show someone you care, this versatile tool is a thoughtful and practical gift choice. It's suitable for people of all hair types and lengths, making it a universally appreciated present that will surely put a smile on the recipient's face.
In conclusion, it's a no-brainer addition to your beauty routine. Say goodbye to bad hair days and hello to effortlessly fabulous locks!