The Diary of a CEO podcast sensation Steven Bartlett has launched 51 thought-provoking question cards that aim to build connections through deeper and more open conversation.
Originating from the closing tradition of Europe's biggest podcast "the last guest question" every past iconic interviewee leaves a question to challenge the next – from Lewis Capaldi, to Jay Shetty and Terry Crews, the deck includes deep and meaningful questions to stimulate the brain.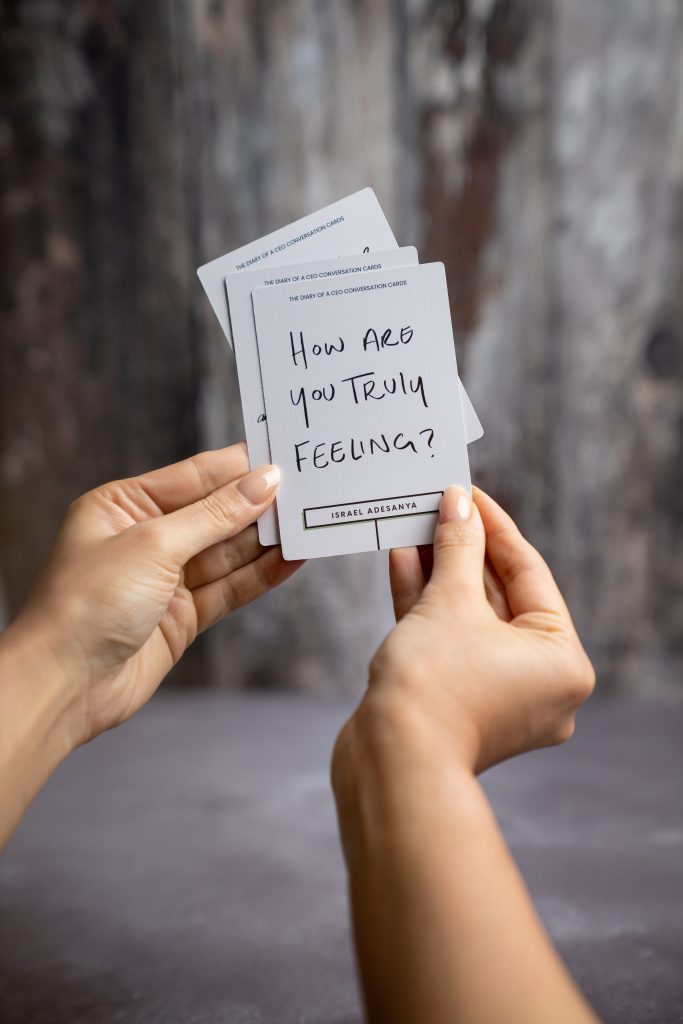 The Conversation Cards offer the opportunity to reflect and answer these same questions, and by scanning the individual QR code on each card, players are directed to the next guest's response on YouTube where they can see how their answers compare.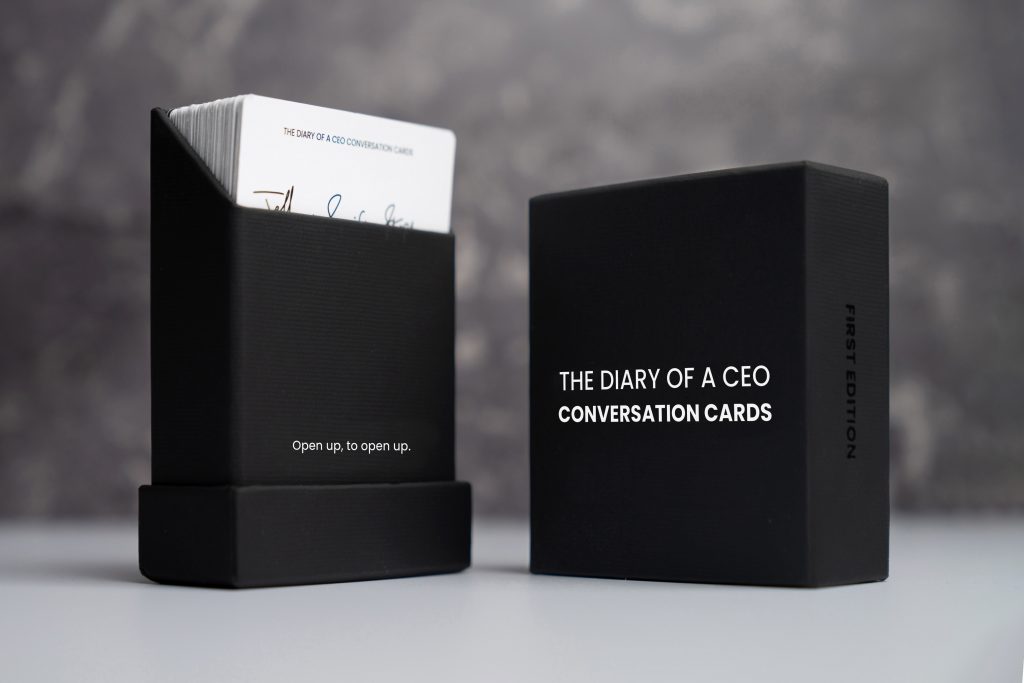 From first dates to chats with work mates, The Conversation Cards offer a way to bring people closer together, encouraging honesty, reflection and understanding of your relationship with yourself and your nearest and dearest. Whether it is as a post dinner party game, road trip fun, a long-haul flight, a family reunion or just a sporadic desire to know someone better, these cards promise to break down barriers, cutting through years of relationships to get to the hearts of the people in your world.
The science proving the importance of human connection has skyrocketed in recent years, from neuroscience demonstrating how our brain's neural pathways mirror one another's emotions and behaviours, to the impact of meaningful relationships on our physical wellbeing.
"We are the digital generation," says Steven Bartlett. "The generation obsessed with social media, and being 'connected' 24/7, but ironically we're more lonely than ever before. Even though there are countless new ways of meeting people, it seems that we've forgotten how to find true connection. True connection is found from being our imperfect vulnerable selves, and that's exactly what The Conversation Cards do, they allow true genuine connection."