When it comes to choosing where to spend your holiday, food can rank as high on the priority list as good weather – after all, it helps shape our experience of a destination. Whether it's casual food platters, fresh seafood, food markets, foraging or fine dining, it's an opportunity to learn more about the culture and customs of a destination. While holidays are often associated with indulgence, some destinations naturally boast clean eats, seasonal produce and fresh products making healthy eating surprisingly easy. With 260 days of sunshine, Queensland has always been a sought-after holiday destination thanks to its sparkling coastline. But scratch the surface and you'll also uncover verdant tropical rainforests bursting with wildlife, an expansive scenic outback and remote rugged mountains.
Thanks to this diverse landscape coupled with a tropical climate, Queensland boasts rich local produce and, in turn, a healthy culinary scene. Fresh fruit and seafood are abundant, and innovative chefs across the State are making the most of it. Here the local culinary talent combines seasonal produce with native bush foods, seafood and world flavours to create a cuisine that reflects Queensland's history, geography and diverse population. Pair this with warm weather and laid-back, al fresco dining and it makes for an unforgettable edible adventure. Scroll down to get a flavour of what the State has to offer and get inspired by delicious eats in stunning surrounds.
Forage For Healthy Eating Native Ingredients at Cooya Beach
Get back to basics and straight to the source with a foraging experience in Queensland. To really appreciate the significance of the state's rich bounty of local produce, you need to see it through the eyes of those who know it the best. The mudflats and mangroves of Cooya Beach, just north of Port Douglas in Tropical North Queensland, have been providing sustenance to the local Kuku Yalanji people for over 50,000 years. Discover how to live off the land and sea on an immersive fishing and foraging expedition with the Walker brothers of Kuku Yalanji Cultural Habitat Tours. Learn how to spear fast-moving mud crabs and collect tasty periwinkles that cling to the mangrove roots, then wrap up your tour with an informal culinary class as you cook up your catch on the shore. On the Gold Coast, you can listen to 20,000-year-old creation stories and brush up on your foraging skills as you hike to the summit of the Dreaming Mountain in Burleigh Head National Park.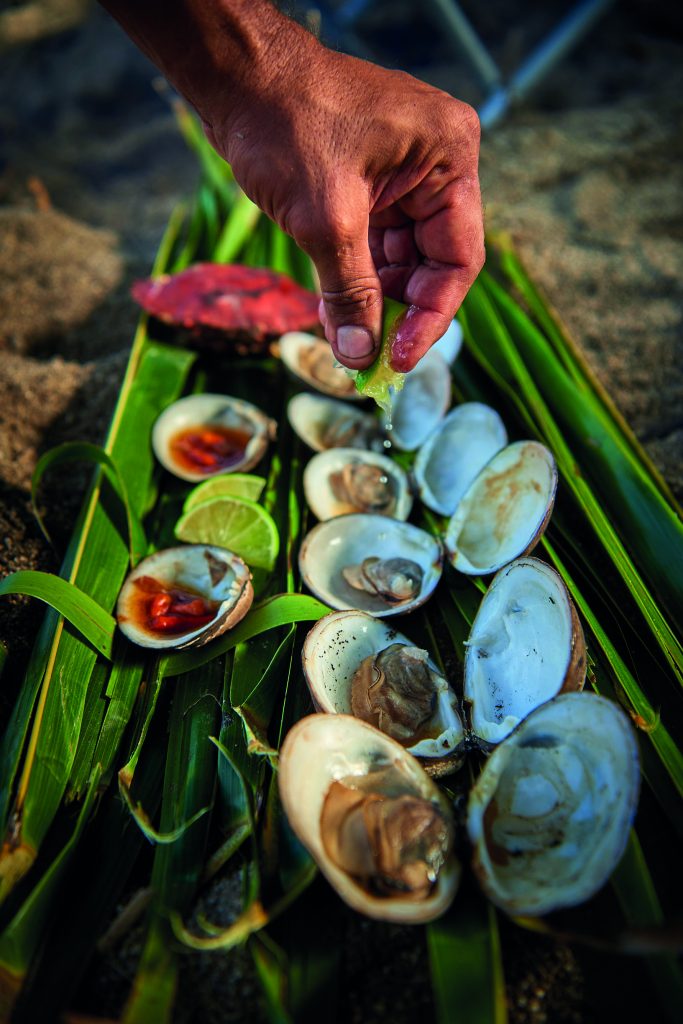 Sample The Fresh Local Produce at Rich Shores
There are so many regions to get a taste for Queensland's impressive variety of diverse, seasonal produce. Just an hour south of Brisbane is the Gold Coast. Here, a waterfront seat at renowned Asian focused eatery Rich Shores is a must, and a round of bug rolls are highly recommended to get a taste for the local fresh seafood. But these bug rolls aren't bugs as we know them. Moreton Bay bugs are in fact a type of lobster, and at Rick Shores juicy chunks of tempura- battered Moreton Bay bug meat are topped with crisp gem lettuce, kaffir-lime-laced mayo and just the right kick of chilli, packed into a brioche bun. Tuck in while overlooking the breaking surf on the iconic Burleigh Heads Beach. For a Mediterranean-meets-modern-Australia spread, head upstairs to The Tropic and tuck into fresh prawns, burrata and Queensland-grown tomatoes. Further north, an hour from Brisbane is Homage Restaurant. Located on 12,000 acres of Australian bushland, this eatery is surrounded by views of Queensland's spectacular Scenic Rim Region. The menu includes vegetables from the on-site market garden, honey from their own bees, and animals raised free-range and organically. The menu changes daily to reflect available produce and if you'd like to see where your food is coming from, book in for one of their daily market garden tours.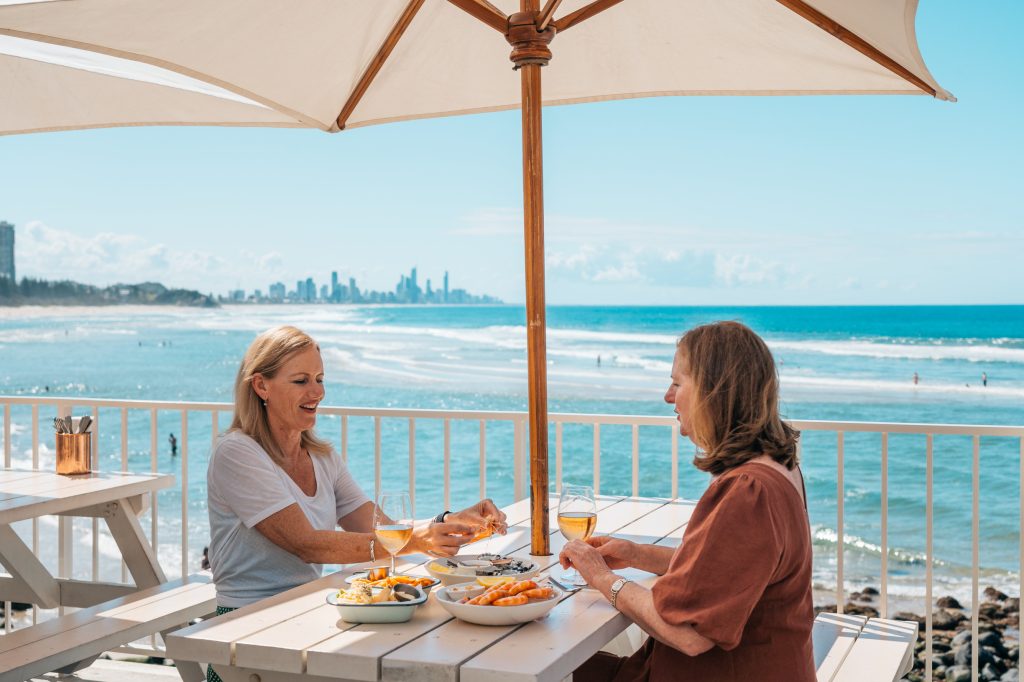 Try Something New at Ochre
In recent years, Queensland has undergone a rapid culinary transformation thanks to a new wave of innovative chefs and producers arriving into the State. Scooping up multiple awards since its opening in 2019, Joy in Queensland's capital Brisbane operates out of a tiny location down Bakery Lane in Fortitude Valley. Catering to just 10 guests at a time, Joy is pioneering a more personal approach to dining with a distinctly Japanese Australian influence. Run by chef Sarah Scott and sidekick Maddie, who handles the wine and cocktails, the two are the restaurant's only staff. The pair greet guests by name on arrival, discuss drinks, cook and serve each of the 10 set courses, as well as doing everything in between to keep the kitchen running. Bookings are hard to come by, so you'll need to get organised and lock in a date a few months in advance – perfect for those planning a holiday. Further north in Cairns, Tropical North Queensland, Ochre is recognised both nationally and internationally as one of the most innovative modern Australian restaurants. Expect to taste everything from kangaroo spring rolls to Ochre's signature dish: salmon gravlax served with pepperleaf goat's cheese and a generous scattering of native green ants. They pack a citrusy punch that has been likened to kaffir lime and lemongrass. Food aside, Ochre offers the best waterfront dining, with views across the marina to the forest covered mountains.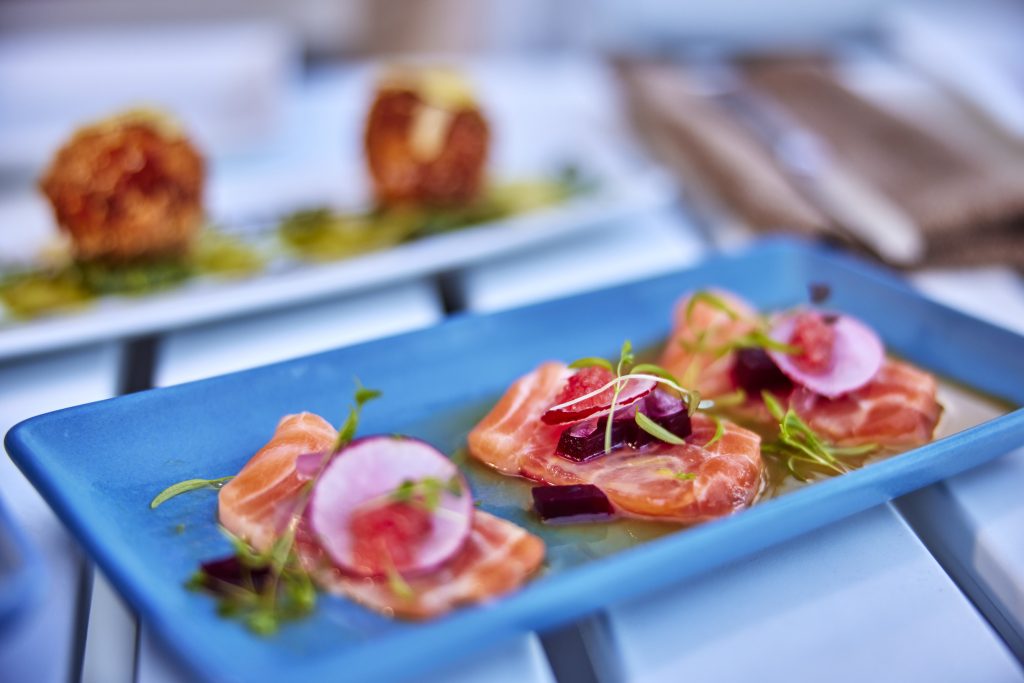 Celebrate The Hervey Bay Seafood Festival in Queensland
A shared love for delicious, award-winning food can bring people together from across the world and in Queensland there are plenty of events that allow for just that. The Hervey Bay Seafood Festival, located in Hervey Bay on the Fraser Coast is an annual event taking place in August that provides a flavour for the rich abundance of local seafood this region is famed for. If an afternoon isn't enough to get your fill, journey south to one of Queensland's favourite foodie destinations, Noosa on the Sunshine Coast, for its annual Eat & Drink Festival. It's an opportunity to come and see some of the world's best chefs and learn the latest in the food and beverage trends. Since it was established in 2003, the Noosa Eat and Drink Festival has grown into Australia's ultimate gourmet event and attracts the world's best international chefs. The event includes degustation dining, stalls providing top tastes of Queensland and food and wine trails. There's a real community feel to this festival, making it super intimate and unique.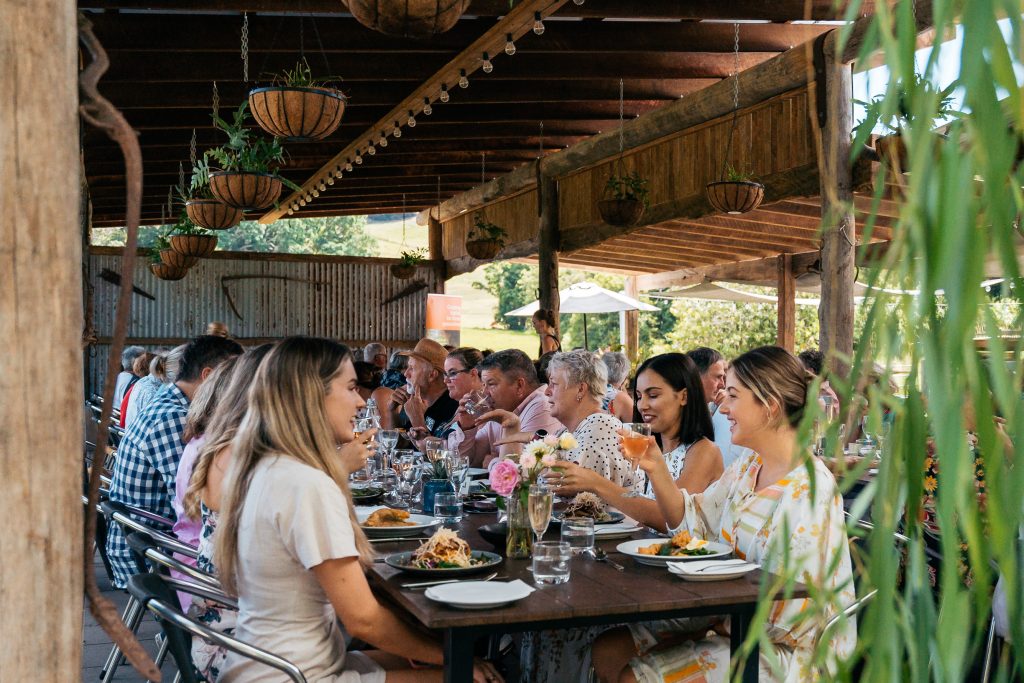 Book Kooroomba Restaurant for Healthy Eating and Amazing Views
Sometimes it's not just the food on your plate that makes a meal memorable – it's also about the surrounds. So, if you're looking for a stand-out dining destination then add Kooroomba Restaurant to your list. Nestled in the Fassifern Valley at Mt Alford near Boonah, about an hour from Brisbane, Kooroomba Restaurant is located alongside a cellar door which overlooks a six-hectare vineyard and breath-taking lavender fields, with the magnificent backdrop of the Scenic Rim mountains. Embracing a paddock-to-plate philosophy, the contemporary French-Australian menu includes locally sourced produce and ingredients. The scallops are a clear winner here, seared to perfection and paired with thick house smoked bacon and a creamy cauliflower purée. If you feel more grounded by the ocean, Northerlies Beach Bar is a hidden gem located just a few minutes outside Airlie Beach in The Whitsundays. Its menu features sharing platters, steaks and fresh seafood, and the casual dining experience reflects the laid-back surrounds. Further north, Nu Nun Restaurant at Palm Cove, Cairns in Tropical North Queensland boasts award-winning Australian dishes served alongside spectacular views of the Coral Sea, framed by stunning palm trees.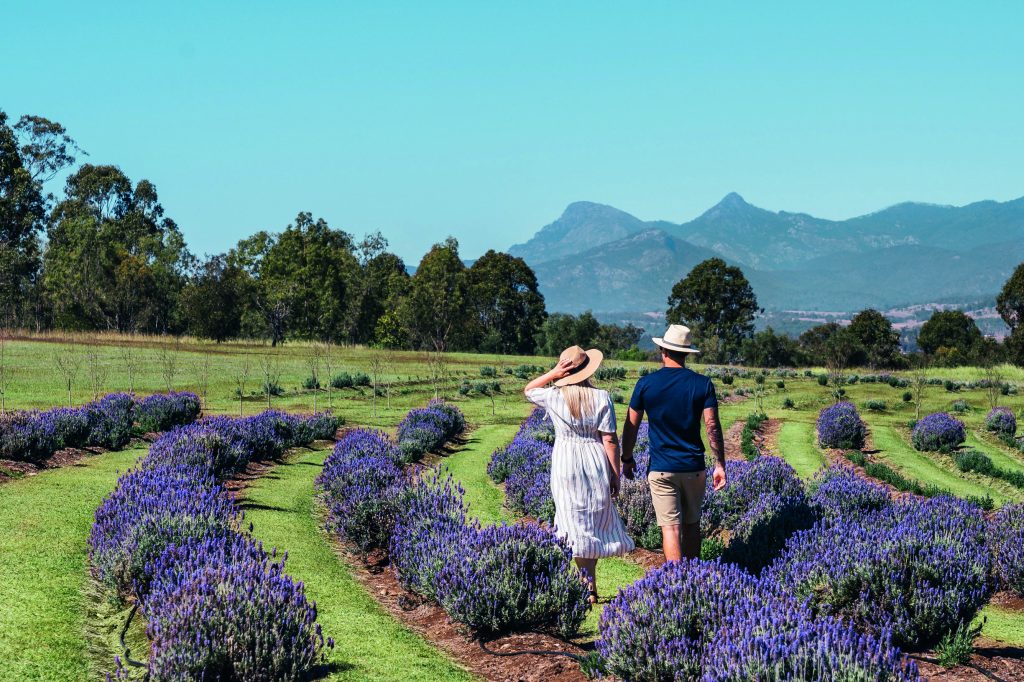 Get planning your foodie getaway, and for more information on current travel requirements, click here.